This post may contain affiliate links which won't change your price but will share some commission.
Good morning. It sure feels good to be home!! We were in Chicago all last week. It was fun, but nothing beats coming home to your own bed and good food 🙂  We did so much fun stuff including Lego Land, Shedd Aquarium, the American Girl store, Navy Pier, Chicago Children's Museum, a live performance of Beauty and the Beast, the Lincoln Park Zoo, a Chicago Cubs game, swimming at the hotel pool and celebrating our 9th anniversary! I think I need a vacation from my vacation 🙂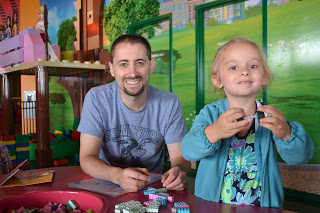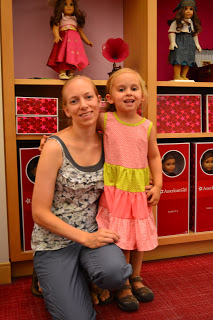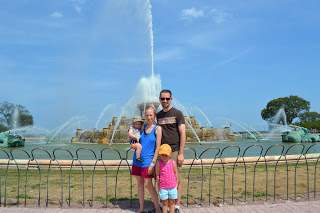 This week it's back to normal. Today we are just taking a day of rest and getting ready for the week. Monday is milk pick up and our last day of dance. Tuesday is farmer's market. I also set up an appt. with my psychologist. I haven't seen her in over a year…but I have some things I want to talk about with her. Wednesday is grocery shopping. After a week away our fridge is so empty right now. I really need to get some food 😛  Thursday I might do yoga. No set plans for Friday yet. We'll see how we're doing if we want to go to the zoo, the park or the library. I have to decide which naturopath to call and set up an appt. Rebecca and I didn't get around to doing a Mommy/daughter date in July. We'll see if we squeeze anything in this week or not (school shopping?, cone world?). We've got a couple ideas for August already.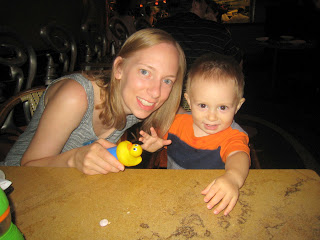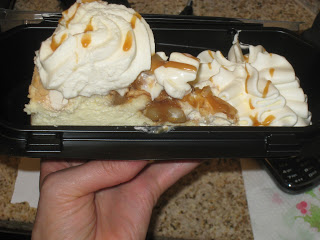 White chocolate caramel macadamia nut cheesecake from The Cheesecake Factory (Happy Anniversary!)
Now that we are back from vacation it's time to get busy in the kitchen again. I've already made yogurt and hot fudge this morning. This week I'd also like to preserve lots of food. I'm hoping I can still get blueberries. I also want to freeze more beans, corn and zucchini. I need to make a new batch of soaked grahams. I want to make butterscotch, ice cream, some kind of peach/blueberry dessert, a Strawberry Shortcake inspired cake with Rebecca, zucchini bars or cookies and maybe something sourdough.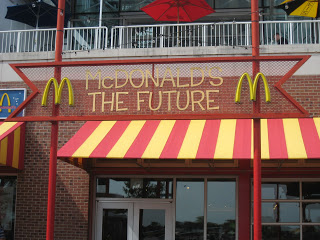 I really saw this on vacation…very scary!
The meal plans I posted last week were actually mostly this week's plans 🙂  So planning was simple. I want easy, light, nutritious meals after a week of eating out. I also want to start eating a little more seafood. So I've included more this week. That was one good thing I did eat on vacation at least.
No big updates on me. Still just trying to manage right now until I can get to the doctor and hopefully get some quality supplements and get my body's vitamins and minerals restored.
On to the menu.
——————————————————————-
S (laundry, make yogurt, make hot fudge, strain kefir, grind flour)
B – fruit, granola w/ milk
L – vegetable cheese egg bake, fresh fruit, fresh beans leftover tomato soup, crackers w/ cheese, fruit
D – zucchini avocado tuna salad, leftover tomato soup, crackers w/ cheese, milkshakes cheese and egg bake w/ pureed veggies mix in, fresh beans, toast, fruit
M (soak flour, prep dinner, milk, dance, prep smoothies)
B – breakfast cookies, grapes
D – salmon tuna cakes (w/ zucchini), broccoli, butter and garlic egg noodles
T (make soaked grahams, skim cream, fm, make sd graham crackers, prep dinner, make pesto, Dr. V.)
B – smoothie, chewy granola bars
D – (prep meat sauce ahead) – spaghetti, corn, garlic toast
W (freeze blueberries, corn, zucchini, bake zucchini bars, Meijer)
B – fruit, zucchini bar
D – RR – "chicken and rice lasagna" (with rice, chicken, cheese and avocado), corn on the cob, grapes
Th (make butterscotch, freeze beans, make mayo, make granola bars, bake cake, make ic, yoga)
B – zucchini bar, fruit
D – (separate) – cp broccoli cheese soup, sd tbd leftover chicken lasagna, broccoli
F (Target, Heffron Farms, soak flour)
B – granola w/ milk, banana
D – fried egg, toast, cheesecake cups, fresh fruit
S (make breakfast cookies, clean)
B – sd breakfast cookies
D – beer battered fish, zucchini fries, sweet potato fries