This post may contain affiliate links which won't change your price but will share some commission.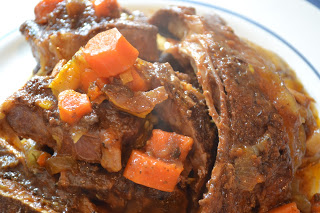 We still have quite a bit of beef in our freezer from last year. I'm always looking for new ways to cook it. After searching for a steak recipe I found a simple one on A Year of Slow cooking. I modified it a little, using what I had on hand.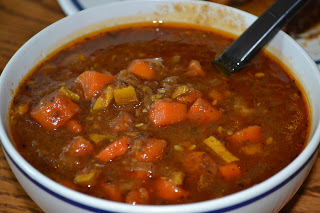 It turned out great! I used rib steak…which I don't generally care about much. But it was very tender and flavorful this way. I would definitely make this again. I served it over rice. It would also work well over mashed potatoes or polenta. You could also add potatoes right in the crockpot and make it a one pot meal. I'll post the recipe the way I made it.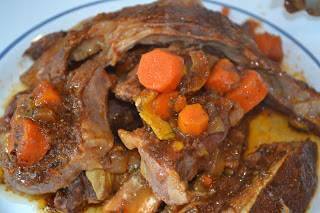 Crockpot Peppercorn Steak
Steak (any kind you like. I used one large rib steak. There was plenty of sauce. I could have cooked two steaks in it)
1 pint tomato soup (preferably homemade, else plain tomato sauce)
1/2 cup water
1 small onion, chopped
4 large carrots, chopped
1 medium zucchini, sliced
(any vegetables you like will work here)
2 tsp. sea salt
2 tsp. Italian seasoning
1//2 tsp. pepper
Place meat in crockpot. Add vegetables. Pour in tomato soup, water and seasoning. Cook on low 7 or more hours (the longer it cooks the more tender it will be) or on high 5 or more hours.