This post may contain affiliate links which won't change your price but will share some commission.
The start of a new week. And I'm glad. We did have a lot of fun last week (2 trips to the zoo, played at the park, a visit to the library, lots of time outside/playing in the sandbox)…but I also had my share of mishaps. I may or may not have broken my toe on Tuesday (it's bruised and can't bend well, but it doesn't really hurt). I drank some bad coconut water and had some pretty severe stomach aches. I'm still trying to get my tummy back on track now. I smacked my nose into our steel kitchen door (more bruising and bleeding…thankfully it didn't end up looking too bad). I also dropped a big pack of frozen breakfast cookies on my foot…and have a huge bruise from that. Colds for all of us. Plenty of little daily ups and downs. I'm ready for a fresh start this week.
Today is church. Monday we will be visiting family for the holiday. Tuesday is farmer's market. Wednesday…it's finally here…Rebecca's preschool open house! She and I will be going to her class and meeting the teacher and half of her classmates for an hour. She starts school next week. No other major plans this week. I'm glad we have a little down time before everything starts up next week.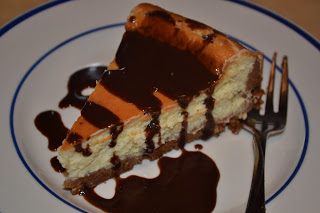 I was crazy lady in the kitchen again last week. I finally started canning, I made a batch of buster bars (updated recipe to come…involved making a batch of chocolate cookies, cream filling, ice cream and fudge sauce) and a REAL cheesecake (updated recipe to come…involved making cream cheese and sour cream). Plus yogurt, kefir, pesto, sd brownies, froze beans, made/froze broth, froze zucchini and made scones.
I think I need to take it easy in the kitchen this week. No more desserts 😛  Hopefully I can spend a little time starting some sewing projects this week. I also really need to organize the kids' closets and drawers. Hopefully I can get started on that today. I'm not sure what preservation needs to be done this week. Maybe none. Maybe I'll bake/freeze some more squash. I will likely make more yogurt as well. I've been wanting to make cinnamon rolls for a while now. So I might give that a try this weekend. I've made them before, but not in a few years at least. We'll see.
I'm still adjusting to my new supplements and trying to figure out if they are working. I can't say I'm experiencing any significant improvement at the moment. We'll see how the week goes.
On to the menu. I haven't asked Rebecca for much input yet, so one of the meals could change. But she did request waffles, so that is on the menu tonight.
———————-
S (prep lunch, make smoothies, make kefir, church, organize rooms)
  B – banana yogurt, sd blueberry muffins (from freezer)
  L – pork chops w/ dried fruit, rice, squash
  D – waffles, bacon, milkshakes
M (Crossroads)
  B – smoothie, leftover waffles
  L – picnic
  D – grill TBD, fresh beans
T (skim cream, make sc, make yogurt, fm)
  B – oatmeal
  D – zucchini carrot soup, bread (from freezer)
W (sewing, open house)
  B – smoothie, TBD from freezer
  D – hot dog fries, peas, homemade fries
Th (sewing, make ice cream)
  B – sd breakfast cookies, fruit
  D – fried fish, broccoli, baked potato wedges pan seared salmon, rice, peas
F (soak flour, sewing, make mayo, make hot fudge)
  B – yogurt, granola, fruit soaked cereal, fruit
  D – soaked egg cups, carrots, fruit TBD eggs, veggies, fruit
S (make cinnamon rolls, clean)
  B – cinnamon rolls
  D – sloppy joe cups or cheeseburger cups, beans, chips, fruit