This post may contain affiliate links which won't change your price but will share some commission.
Last week I got a request from a friend for a lemon poppy seed muffin recipe. I've never made anything lemon poppy seed. Truth be told I've probably only tasted something lemon poppy seed once or twice in my life.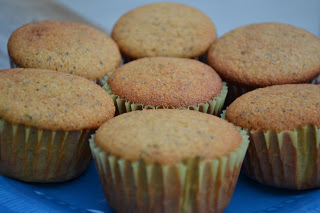 I've just never been a big fan of lemon flavored baked goods – bars, pies, muffins, cakes, anything.
At first I was just going to redirect my friend to another blog/recipe. But I quickly realized that none of the food blogs I read had lemon poppy seed recipes either!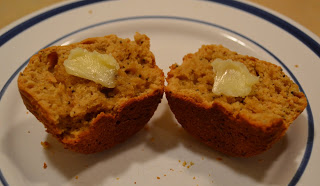 So I had to come up with my own.
I did a little recipe searching and experimenting. Here is what I came up with. Moist. Slightly sweet. Lots of lemon flavor.
A real food recipe for lemon poppy seed muffins. I would actually eat these! Especially warm from the oven with lots of real butter.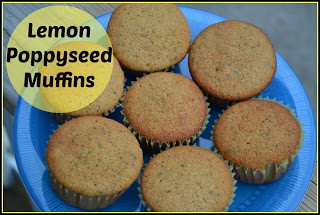 Lemon Poppy Seed Muffins
makes 12 – 18 muffins
1/2 cup butter, room temperature
1 cup organic cane sugar
2 eggs
2 cups organic whole wheat or all purpose flour (or a combination)
1 tsp. baking powder
1/2 tsp. baking soda
1/2 tsp. salt
1 Tbsp. poppy seeds
6 Tbsp. lemon juice
1/2 cup milk
1/3 cup plain yogurt
Cream butter and sugar. Add eggs. Mix well. Add 1 cup flour, baking powder, baking soda and salt. Mix. Add milk + lemon juice. Mix. Add remaining 1 cup flour and poppy seeds. Mix. Add yogurt. Mix.
Fill paper lined muffin cups 3/4 full. Bake at 375 degrees for 25 – 30 minutes.