This post may contain affiliate links which won't change your price but will share some commission.
I'm pausing just for a moment here to gather myself. It's been quite a whirlwind here lately. Last week I got all of my test results, and I'm still trying to process it all/decide how to proceed. In addition to that the whole family has been sick…and there may be more to come. It started Monday night with Abram puking. I've felt somewhat sick pretty much since Tuesday. Thursday Rebecca started puking (non-stop for 12 hours straight). Then I got worse Thursday night (one benefit of my digestive issues is that it takes a LOT for me to puke…so I held it together). And it didn't help to sleep in the living room floor waking up every 15 minutes with Rebecca. Friday Justin started. Yesterday we thought we were on the mend. Then Rebecca started puking in the night again. When will it stop? I'm still hoping and praying that what we are all recovering from is what Abram had last week and not something he has yet to catch. And hopefully Rebecca is done for real this time.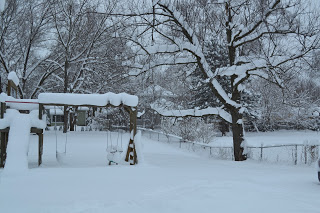 Just to add to the "fun" I decided that now would be a good time to stop my Miralax cold turkey. What was I thinking? I'm not really sure. But here's hoping I can manage and my body can figure things out quickly. I have a sick family to care for. So far it has led to lots of extra nausea and pain. But I'm determined to get this garbage out of my body. I'm trying to drink some extra fluids to help the process. I'm not a fan of overhydrating. But I can tell that my body is not absorbing water the same without the miralax. So I need some extra.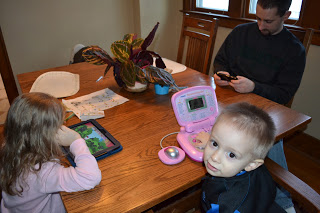 Let's hope this week proves to be a bit more positive. None of us will be going to church today. Another day to rest and recover. It's fine with me. We got so much snow in the past few days. It's hard to even get out of the house. We are starting our new milk drive share tomorrow. Hopefully that goes smoothly (and doesn't take an extra hour on snowy roads). I have an appt. with my psychologist and the kids have a post-ear infection check up. Our bloggers gathering was cancelled last week because of the snow. So we'll try again this week. Friday is Bible study. But whether or not I go is TBD. It depends how much prep work I have to do for Saturday. We'll be going to my nephew's birthday party, and I'm making the cake.
The only extra I have planned so far for this week is the cake. I hardly had time last week to even think about meals, let alone anything extra. We'll just see how everyone does this week. If time allows I can do some experimenting with allergen friendly recipes.
I will be taking time this week to do lots of research on test results and treatments. For now I'm implementing a rotational diet (as my tummy is able…sometimes the nausea wins over what I think I should eat). I am sticking to totally egg free for a bit. I have about 5 dozen eggs to use up…so I have to come up with some ideas for those (Sara…do you want me to bring you some on Saturday?? :). I am not completely eliminating wheat and dairy yet. But I am cutting back and trying to only eat them in rotation. So you'll notice in my meal plans that I'm attempting to give myself some guidelines to help keep track of when I eat what. I know I won't be perfect since I'm just starting and I haven't had time to prep all of the necessary food or shop for new things. But it's a start. And I'm trying to plan ahead so I can eat decently at our party on Saturday.
I started my new thyroid medication this morning. I'm hopeful that it will be a big help. But I think it can take a couple weeks to really make a difference.
I think that's about it for now. My brain is kind of mush after illness, lack of sleep and lots of anxiety (over myself and my kids). Here's what's on the menu for now. We'll see what everyone is actually up for eating. Our Super Bowl menu could turn into chicken noodle soup 😛  Rebecca picked out some new veggies at the store and helped plan some meals this week.
__________________________________________
S (prep dip, make lemon bars, church, Super Bowl, prep smoothies)
  L – leftover hashbrown egg and ham bake, beans, custard w/ granola
  D – 7 layer dip cups, onion rings, lemon bars, bbq hot dog bites, veggies
  Veg: beets, chickpeas, beet greens, beans
  Grain/starch: chick peas
  Fat: butter
  Protein: beans/chick peas
M (bake cake, milk, ps)
  D – "tuna sea salt cakes", "white kale crunchy salad" / leftover hashbrown bake, toast, broccoli
Veg: kale, avocado
Grain/starch: quinoa
Fat: evoo
Protein: tuna
T (bake cake, KM, Dr. V.)
  D – (prep ahead) – beef and bean nachos, custard w/ granola
Veg: peas, zucchini
Grain/starch: wheat
Fat: cream, butter
Protein: beef
W (bake cake, PS, Dr. S.)
  D – chicken nuggets, roasted brussels sprouts and cauliflower, tator tots
Veg: brussels sprouts, cauliflower
Grain/starch: squash
Fat: coconut oil
Protein: chicken
Th (WM Bloggers)
  D – pork chops and apples over rice, beans, artichoke
Veg: artichoke, green beans, beets
Grain/starch: white rice
Fat: lard
Protein: pork
F (crumb coat/frost cake, MB, PS, BS)
  D – scrambled eggs, toast, corn, custard w/ fruit
Veg: squash, TBD
Grain/starch: tapioca
Fat: palm shortening
Protein: salmon
S (decorate cake, swimming, bday party)
  D – at party
Veg: lettuce, avocado, peas
Grain/starch: TBD/wheat
Fat: TBD
Protein: beef