This post may contain affiliate links which won't change your price but will share some commission.
I'm still at it with my alternative grain experiments. Today I used soaked amaranth to make a delicious pie crust. Then I made a savory pumpkin salmon filling. What an awesome breakfast treat!!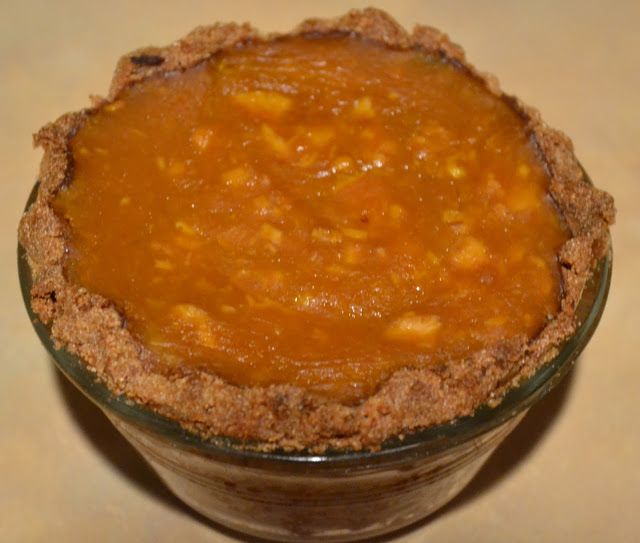 I love starting my day with broth, omega-3s, saturated fat, plenty of carbohydrates and lots of sea salt.
This was really easy to make. It does take a little time for things to bake and cook. But there is very little hands on time.
Are you looking for a very satisfying breakfast, lunch or dinner treat? Give this pot pie a try. You won't be disappointed!! And your whole body will thank you.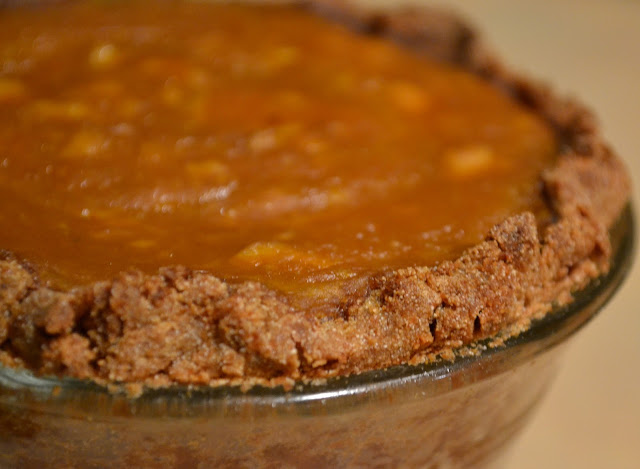 Pumpkin Pot Pie With Soaked Amaranth Crust
serves 1
Crust:
1/2 cup amaranth flour
2 – 3 Tbsp. palm shortening, butter or lard
1 – 3 Tbsp. warm water
1 Tbsp. lemon juice
Filling:
3/4 cups broth (beef, chicken or turkey)
1/2 cup pumpkin puree (or winter squash)
2 Tbsp. coconut oil (optional)
sea salt to taste (I use a LOT)
garlic powder to taste
2 Tbsp. cooked salmon (optional…or any other cooked meat or vegetable)
Directions:
Mix flour and shortening until just crumbly. Add 1 Tbsp. warm water and 1 Tbsp. lemon juice. Mix. If the mixture is still really dry gradually add more water. It should stay a little crumbly. Cover and let soak for 7-24 hours.
Heat oven to 375 degrees F. Grease a small oven safe dish (I use a small pyrex dish/cup).
Add a little water to the crust mixture until the dough holds together. Press into the prepared dish and up the sides. Bake for 25 minutes.
While the crust is baking simmer the broth, pumpkin, coconut oil and salt until it reduces and gets thick (about 20 minutes). Add the salmon during the last few minutes.
Pour the pumpkin filling into the hot crust (fill it to the top. There might be extra filling…it can be eaten plain). Bake another 10 minutes. Let set 5-10 minutes before eating.