This post may contain affiliate links which won't change your price but will share some commission.
It is officially spring! And outside it looks like the middle of winter 😛  At least we've had a little bit of sun and much of the snow has melted. But it doesn't look like we're headed for a big warm up any time soon.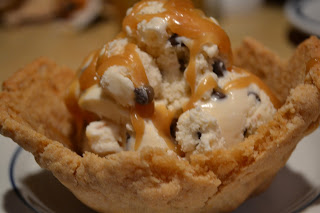 Last was a busy week in the kitchen. I did a lot of gluten free experimenting. I have 5 or 6 recipes that I'm working on, including nutter butters, vanilla wafers, sugar cookies and vanilla creme cookies. I will post them when I have them just the way I want them. So this week I'll keep working on them. I already make a 2nd batch of crackers this morning. We'll see what Rebecca thinks this time 🙂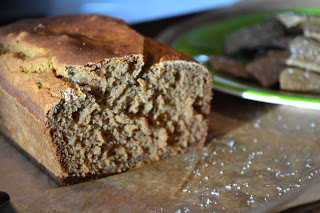 Last week was a completely gluten free week for Rebecca. I didn't expect some profound effect in one week. But I do think we had more good times than usual. So I'm going to stick with it this week again and see how it goes.
Thankfully this week isn't quite as busy as some in terms of running here and there. Aside from the usual activities Rebecca and I have dentist appointments. I will likely try to make a trip to the health food store too.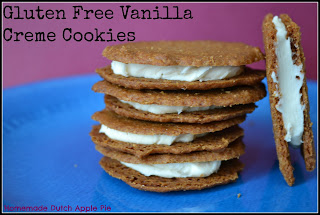 I've been doing a little better. It was nice to have a somewhat normal week last week and to let my body relax a bit. That being said I'm still working on getting back to my norm. A week of major stress and some poor food choices (avocado, a few peanuts and a few bites of oats) led to a return of pain and digestive difficulties. So this week I'm starting out with a lot of soft and pureed foods.
I also finally took my first detox bath yesterday. It felt a little weird…kind of tingly. But relaxing. I'm  hoping to do it at least a couple more times this week and try to get some of the junk out of my body.
I want to do more baking this week. On my list is nutter butters, crackers, amaranth tapioca bars, rice scones, cheese crackers and yogurt. I haven't been able to make yogurt for a while because we just don't have enough milk. So I bought some extra milk yesterday. It'll be nice to have healthier and much cheaper yogurt in the house again. Some real food is quite expensive. But if you want to save money making your own yogurt is a HUGE money saver. I bought a gallon of good milk for $4.09. I can make 4 quarts of yogurt from that. At the store 1 quart of decent yogurt is anywhere from $4 – $6. Homemade is about $1 per quart.
I better wrap this up. I'm having a hard time focusing because I'm already listening to the Healthy Life Summit 🙂  You can still sign up for FREE and start listening now.
Here's the menu for the week. Enjoy your Palm Sunday 🙂
_________________________________________________________
S (make yogurt, prep lunch, make gf crackers, church,  make cheese crackers, make amaranth bars, make smoothies, make caramel corn) D3
  B – toast w/ pb, fruit (Justin), goat milk yogurt w/ gf graham crackers, pea soup (Mary), gf granola bar (Rebecca)
  L – cp turkey meatballs, mashed potatoes, broccoli
  D – crackers w/ cheese, egg salad, caramel corn, apples w/ caramel, leftover veggies; pea soup (Mary)
M (make nutter butters, SP, PS, make muesli) D4
  B – smoothie, breakfast cookie (Justin), ice cream, squash (Mary), smoothie (Rebecca)
  L – squash, cheese, squash scone
  D – hot taco rice, peas
T (skim cream, make sc, bake muffins, prep breakfast, KM, dentist) D1
  B – yogurt, muesli (Justin), broccoli/cauliflower puree, muffin (Mary), gf muffin (Rebecca)
  L – broccoli, cauliflower, chicken
  D – (prep ahead) – egg cups, broccoli, gf muffins 
W (make rice scones, make pretzels, Meijer, PS, Justin out to eat) D2
  B – smoothie, TBD (Justin), rice scone, snap peas (Mary), yogurt (Rebecca)
  L – salad with peas,beets, cranberries, pork
  D – (Justin out to eat) – baked white fish, seasoned rice, peas
Th (make hot fudge, make granola, boil eggs, HH) D3
  B – HB egg, toast (Justin), amaranth bar, zucchini (Mary), egg yolk, gf muffin (Rebecca)
  L – pumpkin with broth and turkey, gm yogurt w/ amaranth bar (Mary), turkey veg soup, gf grilled cheese (Rebecca)
  D – baked salmon, cheesy rice, beans
F (soak flour for scones, make yogurt, chop veggies, clean) D4
  B – yogurt, banana bread (Justin), raw sc w/ coconut flour scone, squash (Mary), yogurt (Rebecca)
  L – squash, tuna
  D – ham, cheesy potatoes, broccoli
S (make garbanzo flour carob scones, bake muffins or bread?, milk pick up) D1
  B – tbd (Justin), GB flour scones, veg puree (Mary, Rebecca)
  L – tbd
  D – hot dogs, fries, peas
______________________________________________________________________________
D1: chicken, dry beans, garbanzo flour, lentils; broccoli, brussels sprouts, cauliflower
D2: white fish, pork; white rice, teff; green bean, lettuce, peas, beets; pear, cranberry; coconut milk
D3: turkey, salmon; amaranth, tapioca; asparagus, pumpkin; coconut water, goat's milk yogurt, blueberry, raspberry
D4: tuna, beef, cream, sour cream; coconut flour; cucumber, squash, zucchini; grapes; raw milk