This post may contain affiliate links which won't change your price but will share some commission.
Summer needs to slow down! We have one more month until the hustle and bustle of fall begins. My main goals for this month are to keep healing and to have fun. It will be a pretty busy month, though. Here is the breakdown of a few specific goals.
1. Writing – Brainstorm ideas for the Real Food and Health Nov/Dec issue (Christmas already? :P) and write for Grand Rapids Natural Living.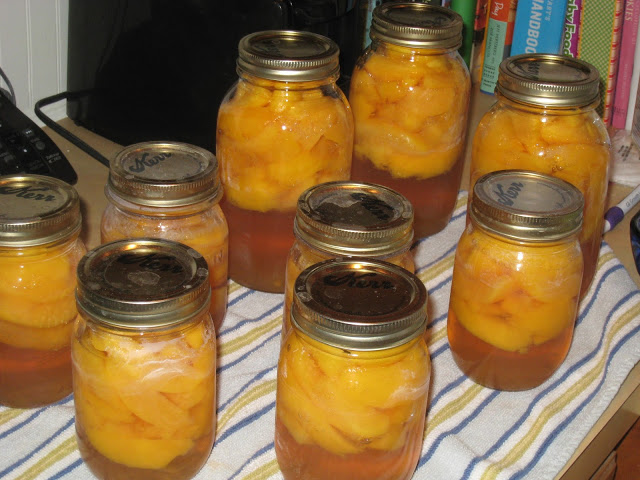 2. Healing – I need to finally start taking an HCI supplement to help with digestion so I'm getting the most out of my food.
I am going to take a bold leap for me and try to start sleeping later some days. This will challenge my OCD big time! And could cause some pretty severe anxiety. But I won't know unless I try. Until now I've been too scared to try. But I want to take that step. As much as I hate it it's time for exposure therapy. It's the only way I'm going to make the progress I need.
I want to start exercising regularly again. Which means I have to be sure I'm eating enough. So I will be checking calories once in a while to be sure I'm on track. Nothing obsessive. Just a check here and there. And listen to my body.

3. Food preservation – I need to keep working on beans and zucchini. I would also like to can peaches. And of course I'll be baking up a storm as usual.
4. Mommy-Daughter date – Rebecca and I will be getting our yearly before school hair cuts.
5. Husband-Wife date – Justin and I will be going out to celebrate our anniversary (finally) and go to an event with other couples from church.
6. Acceptance – This is a big one for me right now. I guess it has been the whole year…which is why God laid it on my heart to focus on this. I'm learning to accept loss. I'm learning to accept change. I'm learning to accept a time of waiting. I'm learning to accept where I'm at each day. I'm learning to accept my physical body. I'm learning to accept who God made me to be. I'm learning to accept that I'm not in control.