This post may contain affiliate links which won't change your price but will share some commission.
Wow. September was quite a whirlwind of activities, new routines, lifestyle changes, health ups and downs. It's good to take a minute and look back at how the month went. Overall I made huge strides in my healing. But I also had some setbacks last week while my husband was out of town and I was a bit over-stressed. I won't give up, though. Even with the setbacks I've come a long way in a short amount of time. Here's how it went. And some links from this month.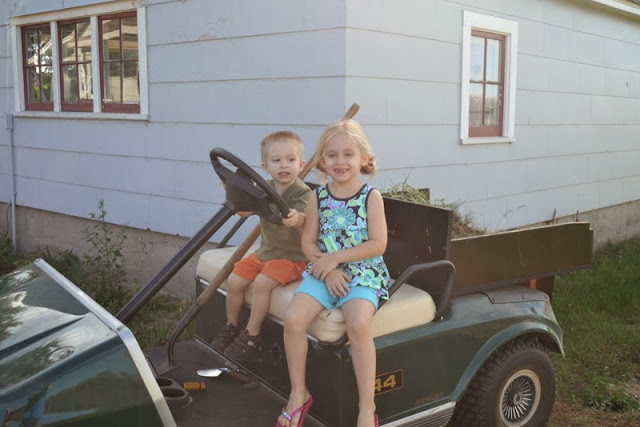 1. Healing
  *Experiment with my Betaine dosage – I started just taking one with breakfast each day. While I know it would be very helpful to take one (or more) with each meal, I just can't spend that kind of money on supplements right now.
  *Possibly start seeing a chiropractor to help with healing and overall body function and to address my scoliosis. – I have not gone yet, but I do have my first visit scheduled. And I found out that I can go up to 25 times from now until the end of year…and it's mostly covered by insurance! And I can get  free message therapy too.
  *Light exercise, possibly start taking yoga classes again. – I have started walking briskly on the treadmill for 15-20 minutes a day. Nothing major. But it feels good to move my body a little. I would love to take yoga classes, but again, the cost. We had a lot of expenses in September and really need to watch our spending.
  *Continue to push my OCD – sleep in more, eliminate compulsions, give up control. I will also be using my afternoon free time to do my baking and experimenting. It will be a good distraction for me. – I have been quite amazed with the progress I've made on my OCD. I've pushed myself harder and let go of more in the past month than I have in the past 3 years. It gives me a lot of hope for healing that area of my life.
  *I hope my swelling/fluid retention starts to go down at some point this month if I continue to eat well and get rest. – Sadly I do still have swelling. But I hope it gets better as I find balance and keep allowing my body to heal.
  *Research leptin – a critical thing for hormone function. – I did not look into this, but did look at overall body healing.
  *Research and maybe purchase a water filter to remove fluoride (and other heavy metals) from our water. – I have figured out which water filter I would like. We have to discuss when to purchase it…again, the money. Why does everything have to cost so much? Being healthy sure is expensive.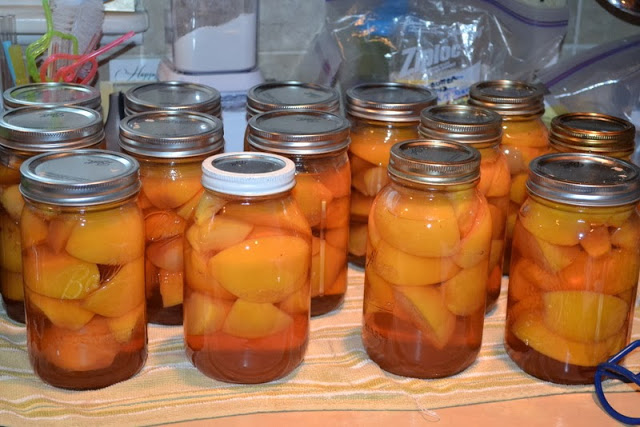 2. Food Preservation
September is when my canning really gets going! – I canned pearsauce, peaches and salsa.
3. Mommy-Daughter Date
Sadly this did not happen. But we already have one planned for this Saturday.
4. Simply settle into routines
We're still getting there. Our days are much busier. And Rebecca is still trying to adjust. But we're working on it.
5. Acceptance
This seems to get harder by the day. I don't like being at the middle of this process. I know somewhere down the road my body will be done with the intense healing. I know my weight will stabilize. I know the swelling will go down. I know I will be able to exercise a little more and get my body back in shape/get stronger. But I'm not there yet. And I have to accept it. This is so hard for me. I'm not one to just sit back and wait. I like to be proactive and productive! But I can't really speed this up. I just have to let my body do what it needs to do. And accept that I'm uncomfortable in my own skin. Accept that I have to go up 3 or 4 sizes for a while. Accept that sometimes I need to put my feet up when I'd rather be getting things done. Accept that a lot of this is the result of poor choices I made almost 20 years ago. Accept that this is not an overnight fix. Accept that I am not in control. And trust that God has good things planned. He is good. He can do amazing things. And He will use this for his glory.
This is still a work in progress. But I am accepting things. And I'm hopeful for what God has in store.
Here are some great links from fellow bloggers.
-> Another recipe for homemade gummies. I might have to tr this. Watermelon sounds delicious!
-> I still always use unrefined coconut oil. But I really should try the refined. It can be very healthy as well. And maybe easier to digest.
Here are my posts from September. As you can see life was quite busy this month, and I didn't have much time for creating recipes. I also spent a lot of my kitchen time canning peaches, pears, spaghetti sauce and salsa.