This post may contain affiliate links which won't change your price but will share some commission.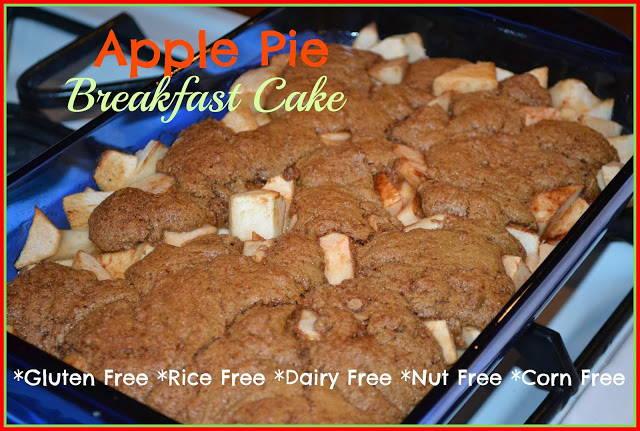 Now that my son is dairy, wheat and rice free I have to be a bit more creative with my cooking and baking. A couple days after his allergy test I made this breakfast cake as a treat for him.
It's really simple to make. And the whole family enjoyed it.
The apples are lightly sweetened and resemble an apple pie filling. The cake has a hint of spice from the cinnamon. It's a thin layer, so it's not too heavy for an early meal. The combination makes a delicious breakfast.
Nothing says fall in Michigan like apples. Why not start your day with them? How do you like to incorporate apples into your breakfast?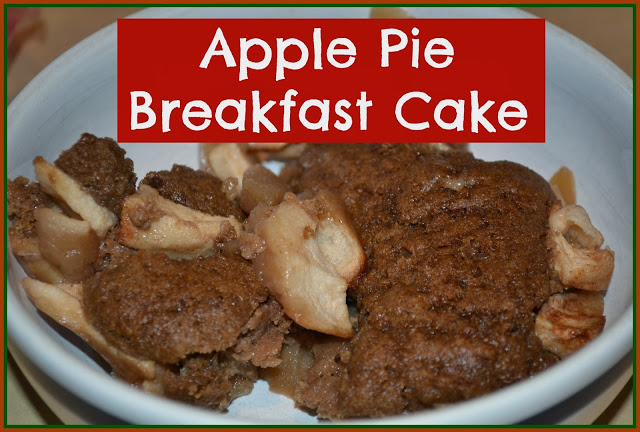 Gluten Free Apple Pie Breakfast Cake
1 cup gluten free flour (any one or combination of amaranth, teff, sorghum, tapioca, millet, oat, quinoa – I used amaranth, teff and tapioca)
3 Tbsp. coconut oil*, melted
3 Tbsp. coconut milk*
1 egg
1/2 cup organic cane sugar or coconut sugar*
1 tsp. baking soda
1/2 tsp. sea salt*
1/4 tsp. cinnamon (optional)
5 medium apples, peeled, cored and chopped
1/4 tsp. cinnamon (or to taste)
2 Tbsp. organic cane sugar or coconut sugar
Heat the oven to 400 degrees F. Grease a 7×11 baking pan with coconut oil.
Place the apples, cinnamon and sugar in the prepared pan. Gently mix. Place in the oven to bake for 5-10 minutes while you mix the cake batter.
Combine the flour, sugar, soda, salt and cinnamon in a medium bowl. Add the oil, milk and egg. Beat until well combined. The batter will be thick. Dollop onto the slightly baked apples.
Return the cake to the oven. Bake for 25 – 30 minutes, until the apples are tender and the cake is baked through and golden. Allow to cool slightly before serving.
*These are affiliate links. It will not change the cost for you if you buy through the link, but I will get a small commission. It helps me earn a small amount to keep putting in the time and effort to do what I do 🙂