This post may contain affiliate links which won't change your price but will share some commission.
This dairy-free pumpkin pie ice cream is filled with pumpkin and spice and crunchy pieces of pie crust. It is the perfect dessert for transitioning from summer into fall.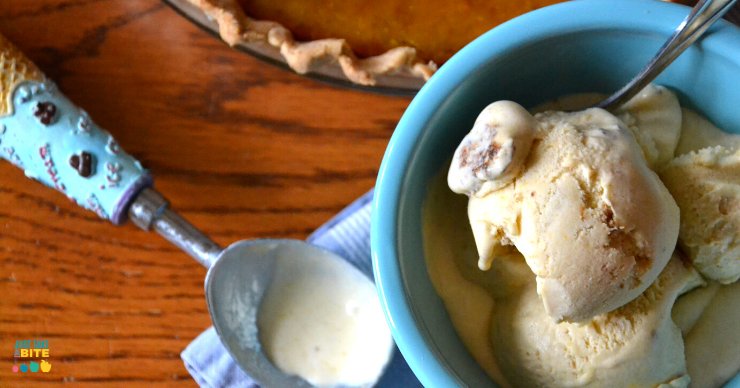 Every fall pumpkin spice is everywhere.
Some love it. Some hate. Me? I think pumpkin spice is delicious!
Which is why I created this dairy-free pumpkin pie ice cream. It's got all of the pumpkin spice flavor you love in a dairy-free treat!
Pumpkin Pie Alternative
If you need an alternative to pumpkin pie for Thanksgiving, Christmas or any special occasion this ice cream is perfect. It is creamy and spicy with a bit of crunch from the pie crust. It's so rich you'll never know it is also egg-free.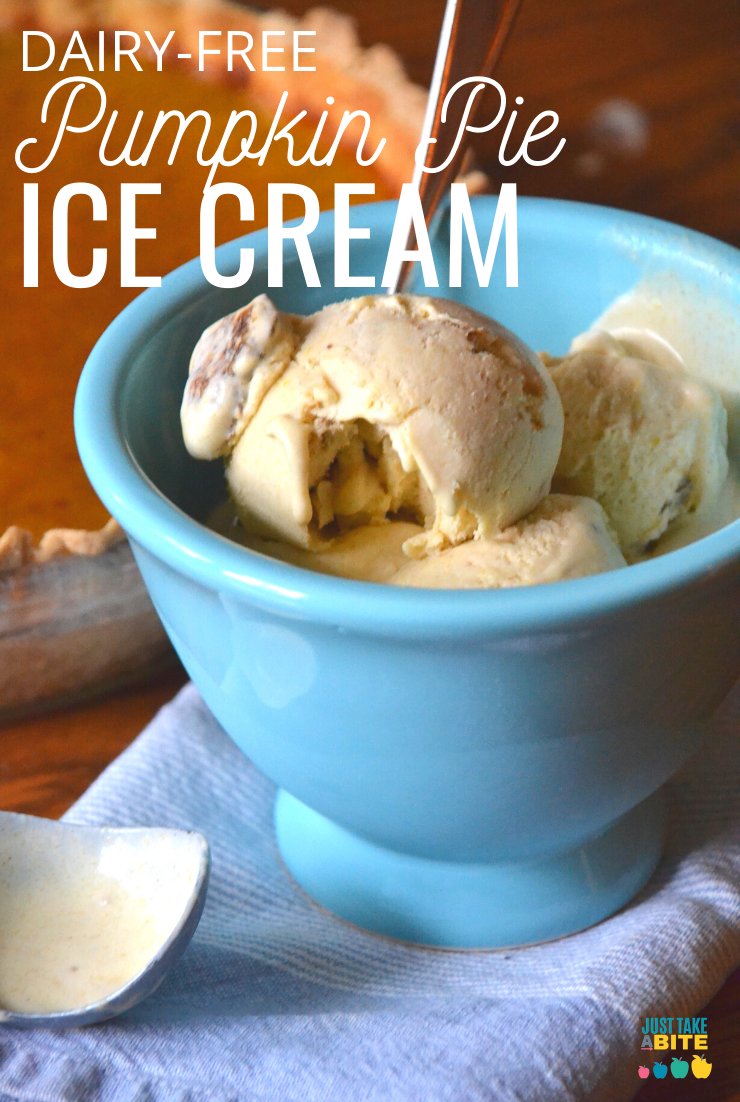 All that pumpkin you're stocking up on or loading into your freezer – pumpkin-pie ice cream is the way to use it!
You can use any pie crust or even graham crackers to add the "pie" component to the ice cream. Sprinkle cinnamon and sugar on the crust or crackers before baking. This will give an extra boost of spice to the ice cream. If you're really in a hurry you can make it without the crust. It still tastes great.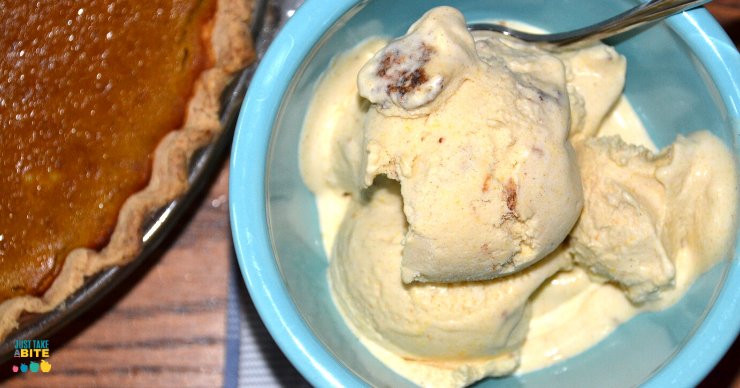 Quick Pumpkin Pie!
You can prepare the crust well in advance. Then the ice cream batter comes together in minutes. All you have to wait for is the ice cream mixer to finish!
This is a great treat for those that are dairy-free. It is even a hit with kids. My three-year old loves this ice cream. If you tolerate dairy you can replace the coconut milk with cream.
Do you like pumpkin pie? Now you can enjoy it in ice cream form. Dairy-free pumpkin pie ice cream is the perfect treat to celebrate the end of the year and anticipate what's to come in the new year.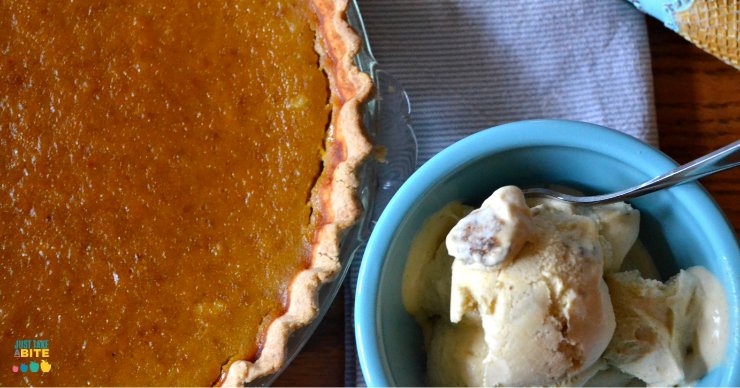 Dairy Free Pumpkin Pie Ice Cream
2014-12-16 05:31:19
Serves 6
A dairy free ice cream with all the flavors of pumpkin pie.
Ingredients
1 cup cinnamon sugar pie crust pieces (see post for recipe link)
2 cans full fat coconut milk
3/4 cup pureed pumpkin
1 tsp. cinnamon
1/4 tsp. nutmeg
1 Tbsp. tapioca flour or arrowroot powder
1 Tbsp. vanilla
3/4 cup any combination of sweetener (cane sugar, coconut sugar, honey, maple syrup)
1/2 tsp. sea salt
Instructions
Prepare the pie crust. Sprinkle cinnamon and sugar on top of the crust before baking it. Break it into small pieces. Set aside.
In a blender combine the coconut milk, pumpkin, cinnamon, nutmeg, tapioca, vanilla, sweetener and salt. Blend until well combined.
Process in an ice cream mixer according to manufacturer's directions.
Transfer the ice cream to a freezer safe container.
Stir in the pie crust pieces.
Cover and freeze until firm.
Notes
The pie crust can be made up to a week ahead if using fresh or a couple months in advance if you freeze it. You can make a whole crust recipe and use the extra for a snack or just make 1/3 of a crust recipe. Sprinkle cinnamon and sugar on top of the crust before baking.
Pumpkin pie spice can be used in place of the cinnamon and nutmeg.
Just Take A Bite https://justtakeabite.com/
This post is linked to Savoring Saturdays.