This post may contain affiliate links which won't change your price but will share some commission.
This week's real food meal plan and agenda focus on easy prep and easy clean up while we pick up the pace with activities.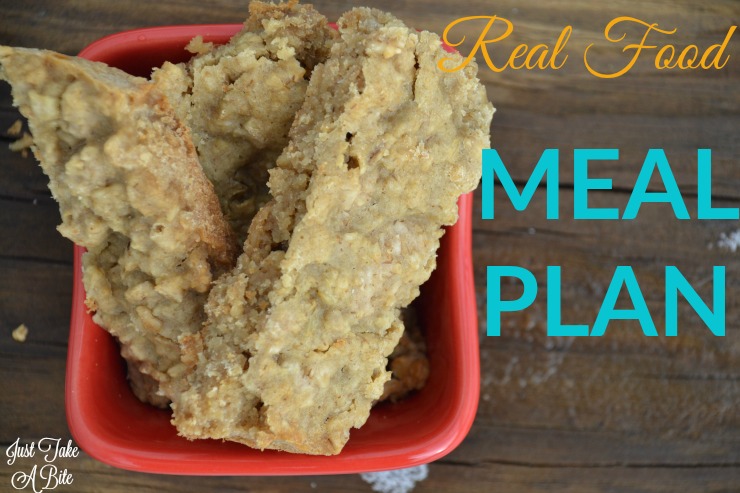 Just when I thought we were all back to full health…my son had a fever again last night. Spring can not come quickly enough!
My son is also still having daily stomach aches. We are trying to find the root cause. But so far not much luck.
In the kitchen.
We are picking up the pace with weekly activities as Kindermusik and swimming lessons start. My oldest started piano again last week. That means busy, busy and not as much time in the kitchen.
My refrigerator and pantry are totally bare. It is definitely time to restock! Groceries first thing Monday morning. Plus my kitchen projects:
elderberry syrup
sourdough bread (I'm trying it with barley for the first time…and praying my daughter handles it ok)

On the blog.
If you haven't had a chance go enter the Crunchy Balm giveaway! My family is kind of obsessed with this stuff now. And be sure to come back tomorrow. I'm sharing a super fun recipe that is perfect for sick kiddos. Though my kids beg for it all the time.
I've been hard at work lately putting the finishing touches on my book and prepping some updates to the look of the blog. The countdown is on!
On the menu.
With lots of activities and errands meals need to be easy. But I'm still focusing on nourishment and giving everyone as much broth as possible. Here is our real food meal plan. What's on your menu?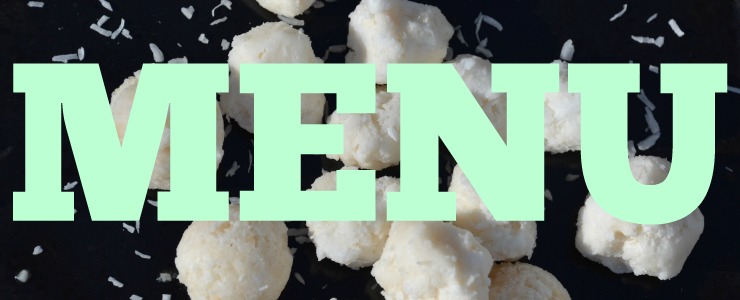 ROTATION: Each day starts with dinner and goes through lunch the next day.
Day 1: sourdough/rye/barley, squash, cabbage
Day 2: corn, grapes, cauliflower, brussels sprouts, broccoli
Day 3: teff, eggplant, zucchini, blueberries, asparagus, sunbutter, spinach
Day 4: pumpkin, mushrooms, lettuce, cucumber, cherries, olives, split peas
Sunday 4
B – smoothies, honey oat bars | broth, spinach, beef
L – crockpot roast chicken, baked potatoes, carrots, salad
D – hot dogs, beans, chips | salad
prep: bake sourdough bread, make elderberry syrup
notes:
Monday 1
B – yogurt, granola, fruit | salad
D – sloppy joes, roasted red potatoes, squash
prep: soak oats for oatmeal
notes:
Tuesday 2
B – baked oatmeal | broth, squash, beef
D – crockpot pork chops, rice, peas | pork chops, spinach
prep: soak oats for granola, soak flour for crackers
notes: ready any time
Wednesday 3
B – breakfast cookies, cheese| pork chops, spinach
D – spaghetti, garlic toast, broccoli | beef, asparagus
prep: make crackers, sprout beans, dry oats, make granola
notes:
Thursday 4
B – baked oatmeal | pumpkin smoothie
D – chicken and bean enchilada bake, guacamole, rice | chicken, salad
prep: cook beans, soak flour for muffins, make sauerkraut
notes: early/easy clean up
Friday 1
B – yogurt, granola bar | chicken, salad
D – crockpot split pea soup, muffins
prep: bake muffins, soak flour for waffles
notes:
Saturday 2
B – muffins, crispy nuts | split pea soup
D – gf waffles, bacon, fresh fruit, roasted cabbage
prep:
notes: let kids help with prep
In order for me to support my blogging activities, I may receive monetary compensation or other types of remuneration for my endorsement, recommendation, testimonial and/or link to any products or services from this blog. It will not change the cost of any products or services for you.