This post may contain affiliate links which won't change your price but will share some commission.
The Ecocentric Mom January 2016 Mom and Baby box was so much fun! I can't wait to tell you all about it.
I am working with ecocentric mom to blog about this mom + baby box. I have been compensated for my time commitment to review this product. However, my opinions are entirely my own and I have not been paid to publish positive comments.
It is hard to navigate the world of natural products. Especially when a baby is involved. That's why I love getting my ecocentric mom + baby box. In this season of life where I've got three young children and just don't have time to research and shop all day long a box is perfect.
Curious how it works?
Ecocentric mom does the hard work for you – finding great products that are natural and healthy. You get a box full of fun stuff to try at a fraction of the cost. It can be a one time event, or you can get a new box every other month. You'll learn about and sample products you never even knew existed! It's so much fun.
This month I received a mom and baby box, my personal favorite. Something for mama and something for baby. I usually share with my big kids too. They like to sample the snacks. Let's take a look inside!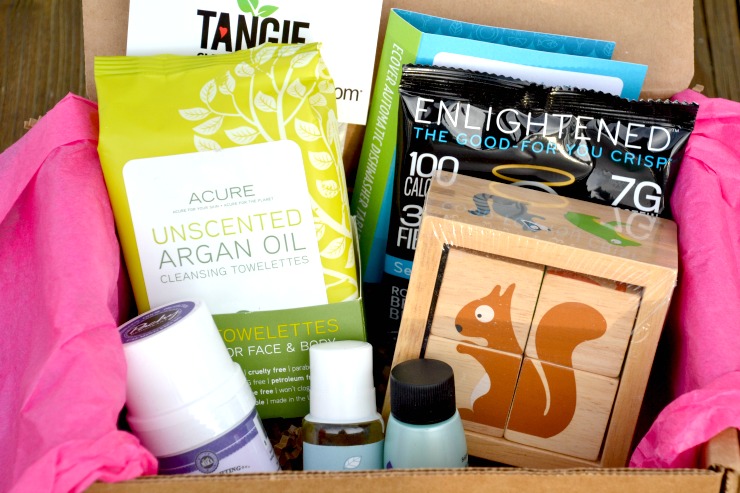 Acure Argan Oil Cleansing Towelettes
Acure's plant and food based formulas are clinically driven to provide optimal performance at a cellular level. They believe it's not enough to be natural, it also has to work. These cleansing towelettes gently remove makeup, dirt, sweat and environmental toxins. They're perfect to use when cleansing your baby.
I happened to have a really LONG week with sick kids, gassy tummies, lots of work and hardly any time to shower…just after I received my box. These towelettes sure did come in handy! Just a quick wipe of the face to remove makeup and oil.
I also like to use them after a workout to freshen up a bit. Always a bonus before I head to school to pick up my kids.
Discount Code: EcoMom20 for 20% off
Calming Fields Pachy Deodorant
Each deodorant is crafted with rich, plant-based oils, butters and powders, along with minerals and plant extracts. It all starts with sourcing the best made-in-nature, organic and vegan ingredients and transforming them into eective and simple products that actually work!
If you are looking for a deodorant with simple, pure ingredients this one is great! It goes on smoothly and smells really good.
Confession:
I haven't worn deodorant in a year!
Ever since my youngest was diagnosed with a coconut/palm allergy I haven't found one that is safe. She has a habit of sticking her fingers in my armpit when she nurses. Just about every natural deodorant (including this one) uses coconut oil.
So I tried it one time, but did not give it an extensive test.
Discount Code: Ecomom15 for 15% off
Jenuinely Pure Baby Oil
Jenuinely Pure products are produced locally in the Ames, Iowa area, hand-crafted in small batches to ensure quality and freshness. Jenuinely Pure Baby Oil is a pure and natural product to help keep babies' sensitive skin healthy. The organic oils soothe and soften the skin and the lavender + chamomile essential oils help nourish the skin and have a pleasant, calming aroma. (Also good for Momma's skin!)
Another confession:
I used this for myself!
I can't use much on my little one due to her allergies. Mostly I use this tallow balm or this one. But this baby oil was perfect for some really dry patches of skin I have! It rubs on easily and smells really nice. I could feel it working right away.
Discount Code: ECO for 15% off
Tangie Stain Remover Bar
Tangie's natural stain remover really works! It's made with coconut oil, grapeseed oil, soap nuts liquid, oxalic acid, sea salt, citric acid, lemon essential oil and a whole lotta LOVE. Their powerful stain remover bar helps remove grass, juice, grease, blood and more. Made with plant-based & mineral ingredients, their formula is tough on stains, but gentle on the environment and perfect for removing any stains from baby. Simply wet fabric, rub bar on stain, and launder as normal.
This stain remover only has a few ingredients. It sounds great. I could not use it on our stuff since it is coconut oil based. But I would fully trust it if I could use it. The Tangie bar is so much safer than the stain removers filled with chemicals.
Discount Code: Ecomomship for free shipping and free laundry paste (up to 12 loads) with purchase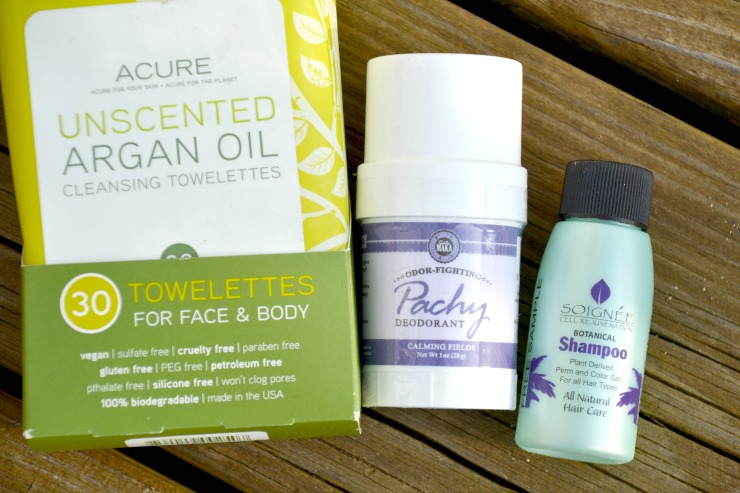 Ecover Automatic Dishwasher Tablets
Ecover is a global green cleaning company that believes sparkly dishes shouldn't have side effects. With a history in Europe and a home in San Francisco, Ecover has been a pioneer in plant-based cleaning products for more than 30 years. From kitchens to bathrooms—and every room in between—Ecover has a powerful, planet-loving solution for your cleaning needs. It's safe for you and your baby and is stress free and easy to use.
Of all of the natural products out there I find that dishwasher detergent is one of the hardest to find – one that really is safe and does a good job. I was very impressed with these tablets. And I loved the ease! No measuring powders. Just stick the tablet in.
My dishes came out very clean. I would totally use these!
Roasted Broad Beans
Beyond Better Foods launched ENLIGHTENED Ice Cream in 2013 and in 2015 introduced a new line of crunchy and savory snacks – ENLIGHTENED Crisps. Made from roasted broad beans, a true superfood, ENLIGHTENED Crisps are a fantastic anytime snack. Whether you're craving sweet, salty, or both, they've got you covered!
There is usually a fight over who gets to sample the snacks in the EM boxes. This time I let my daughter (age 7) eat most of the roasted broad beans (though my husband and I tried them too). She loved them!
I love that there are only a few simple ingredients.
They are crunchy, salty and very allergen friendly. The little bag would be great for the diaper bag or lunch boxes too. A perfect snack for on the go.
Soignee Botanical Shampoo
Soignee refuses to use harsh chemicals that may offer short-term benefits but compromises the health and integrity of skin and hair for the long term. Their cruelty-free formulas never contain parabens, mineral oil, silicones, sulfates, or polyethylene glycol. This sulfate and silicone-free Botanical Shampoo gently cleanses hair of dirt, oils and impurities without stripping strands of essential moisture.
The first thing I noticed about this shampoo is the smell – amazing! I felt like I was at a salon just washing my hair.
But more than that it did a great job of getting my hair clean. I love that it is free of parabens and sulfates. I try to avoid those as much as possible.
I was bummed when I finished the bottle. I may have to buy a full size!
Discount Code: ECOMOM16 for 20% off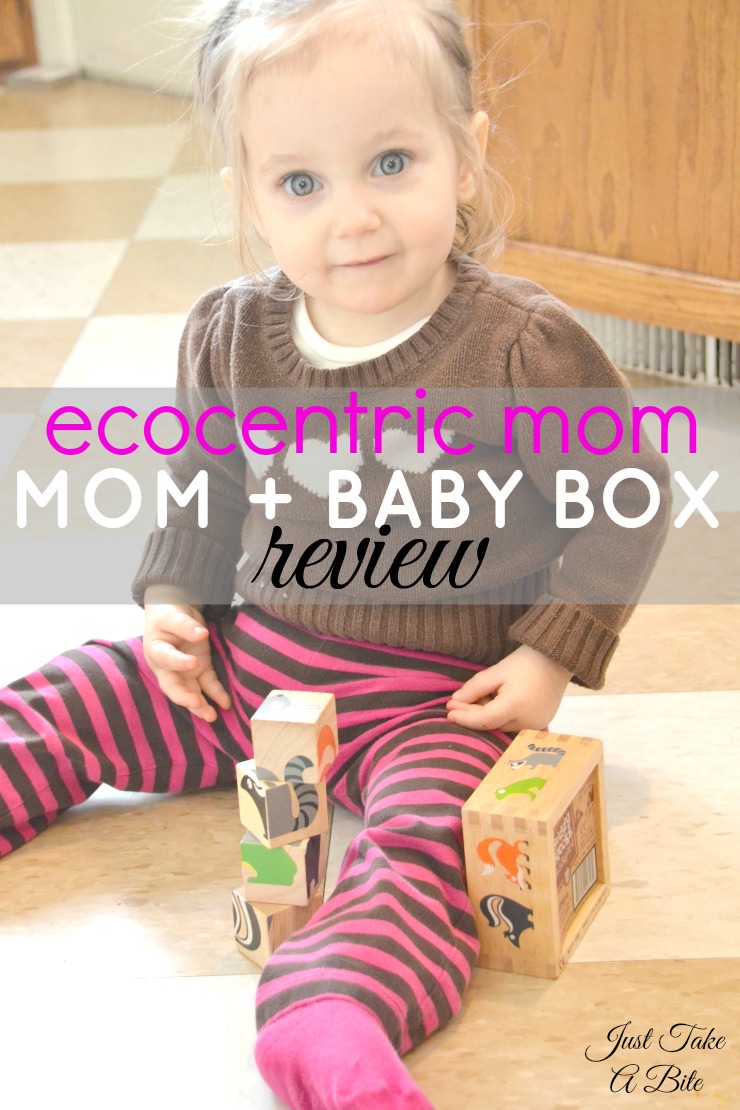 Begin Again Buddy Blocks
Buddy Blocks Backyard Animal is a great first block set that grows with your child! Each 4-piece block forms 6 different puzzles featuring colorful animals. Toddlers will enjoy stacking and puzzle plays as they develop, plus Buddy Blocks are the perfect introduction to puzzles.
Discount Code: ECOMOM0116 for 20% off
Of course this was the first item out of the box as soon as I opened it. My kids all grabbed for it! But I let the little one try it first.
I love how simple and yet intriguing this puzzle set is. My one year old instantly started stacking the blocks and knocking them down. My older kids wanted to try making all of the animals.
This is perfect for carrying in the diaper bag. I like to have it on hand when we are waiting for older siblings to get out of a class or practice or even when I need a couple minutes with two hands to make dinner.
My son would have loved the farm animal set! The number and letters puzzles look fun too.
Discount Code: ECOMOM0116 for 20% off
Now it's your turn!
This was a great mom and baby box! It had a little something for everyone. Are you ready to try it out? Head over to EM and order your box! Choose the one that is right for you.
Or they make great gifts, especially for expecting or new moms. What a great surprise to have some pampering products and safe baby products show up in the mail.
Natural, fun and no shopping required. Perfect.
In order for me to support my blogging activities, I may receive monetary compensation or other types of remuneration for my endorsement, recommendation, testimonial and/or link to any products or services from this blog. It will not change the cost of any products or services for you.