This post may contain affiliate links which won't change your price but will share some commission.
This week's kid-friendly real food meal plan and agenda focus on getting back into routines, starting school and making nourishing food.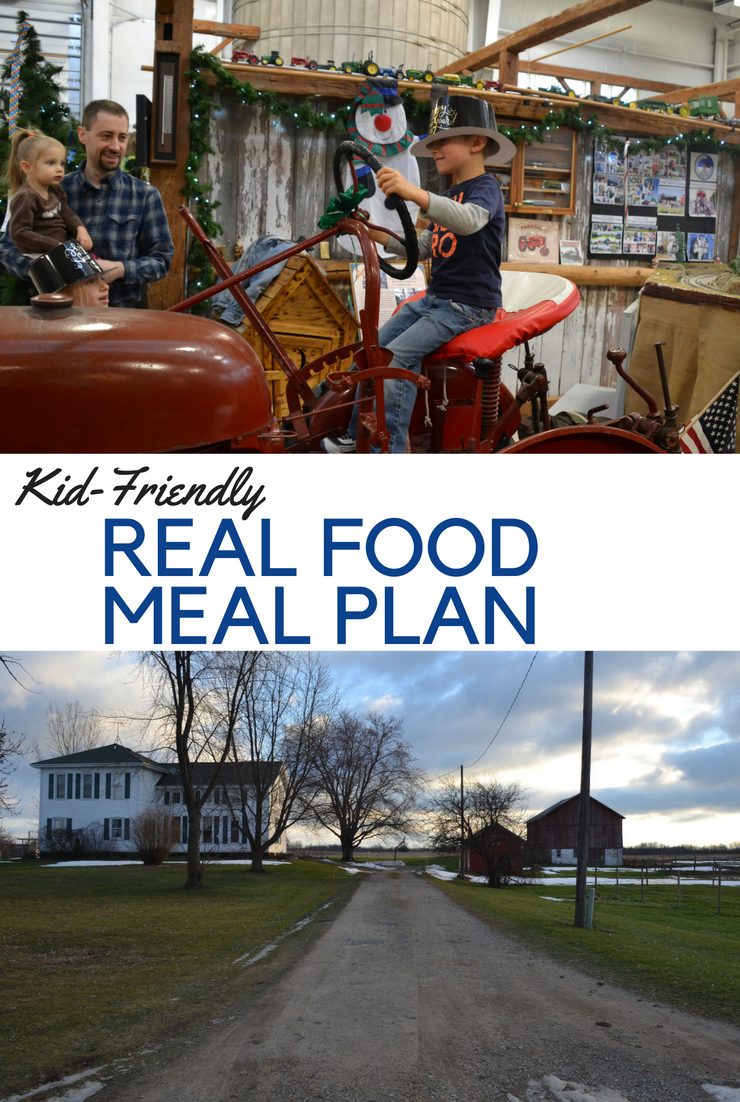 Happy New Year!! It's hard to believe we're at the start of a new year.
Getting Back On Track.
For now I'm focusing on the new week. And I'm so excited to get back into routines and start school again. The kids are too! We have so much to learn and explore, including new presents.
I'm hoping to get my New Year's goals posted soon. Bear with me…life has been slightly busy. At least I did get my end of year thoughts written out.
Getting Back In The Kitchen.
This week I'm going to try my new instant pot (only my third time!), make frosting for cupcakes (for an event) and use some of our new beef (just got a freezer full of beef a few days before Christmas).
I am making sure we start the year with good nutrition. A great way to do that is by adding more broth to our diet. GAPS Diet Journey is hosting a 30 day broth challenge if you need a little help making it one of your goals.
Sign up for the broth challenge here.
I'm trying to get my kids in kitchen too with the Kids Cook Real Food ecourse.
You can check out the FREE knife skills classes here!
Kid-Friendly Meal Plans.
Here is our kid-friendly real food meal plan for the week. You may notice it looks slightly different. I still eat rotationally for the most part, but I know it can be confusing and overwhelming for others to see. So I'll leave that part out for you. And as we expand our diet I'll have more variety on the menu as well. Enjoy!
What's on your menu this week? Did you include any broth?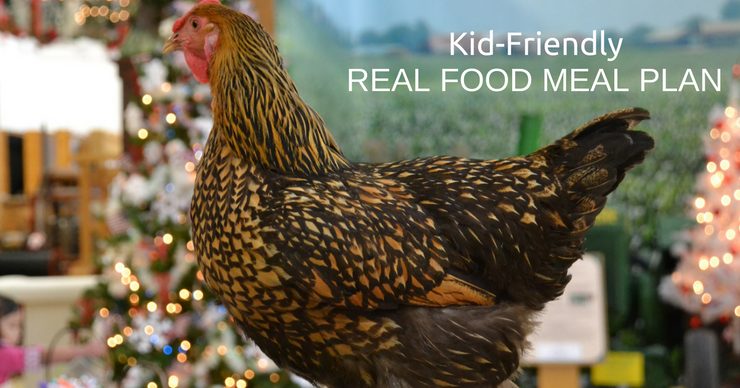 Sunday
B – toast with sunbutter, clementines
L – crockpot roast beef, carrots, potatoes
D – beef and broccoli stir fry over rice
prep: make broth, grind and soak teff, make gummies, boil eggs
notes:
Monday
B – hard boiled eggs, toast | leftover stir fry
D – goulash, beans, peas, applesauce
prep: make teff crackers
notes:
Tuesday
B – yogurt, granola, fruit
D – beef vegetable soup, crackers with cheese
prep: make frosting, soak oats
notes: early dinner
Wednesday
B – oatmeal/porridge, fruit | leftover soup
D – IP meatballs, broccoli, buttered noodles
prep:
notes:
Thursday
B – cereal, fruit | leftover meatballs, broccoli
D – tacos, peas
prep:
notes:
Friday
B – toast with sunbutter, banana avoacdo shakes
D – roast chicken, roasted purple cabbage, roasted potatoes
prep:
notes: prep ahead dinner
Saturday
B – fried eggs, toast, fruit
D – pumpkin chili, chocolate zucchini scones
prep: bake scones
notes: