This post may contain affiliate links which won't change your price but will share some commission.
This week's kid-friendly real food meal plan includes onion rings, pork chops and a surprise birthday dinner! And more sickness (yuck). But we are getting so close to spring!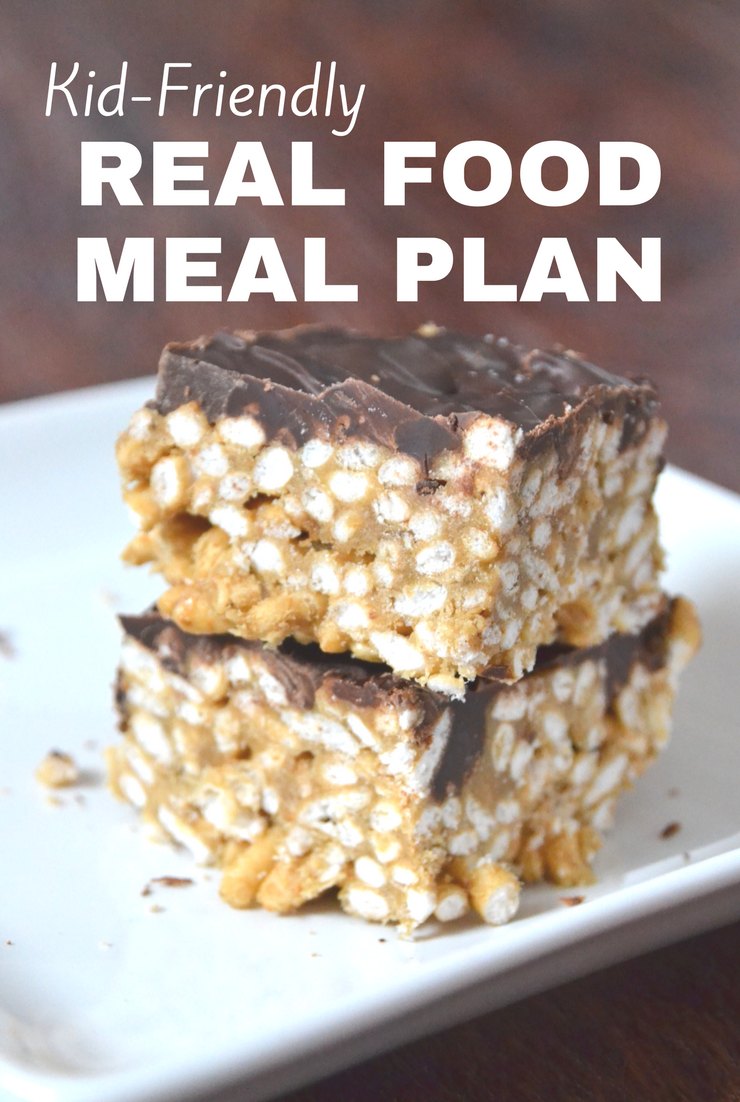 Yes, for real, we have more sickness. My toddler woke up Friday night vomiting. Thankfully it was pretty short-lived. We are praying it doesn't spread!
Spring Forward!
Are you feeling tired this morning or did you go to bed an hour early? Or maybe you don't have to worry about daylight savings. I hope we all adjust quickly. Taking away an hour of sleep is hard!
Let's Party!
This week we have all of our usual activities plus something fun – my birthday! We started a tradition last year that the kids plan and cook dinner on my birthday. It's so much fun! And a special treat to not have to plan a meal for once. I can just relax and let someone cook for me (well, mostly…I'm sure I'll have to lend a hand here and there).
I also have a fun birthday post coming up on Tuesday. Stay tuned.
Here is our kid-friendly real food meal plan for the week. I had my eight year old help plan. So she's sure to love everything! What's on your menu?
Sunday
B – yogurt, muffins, fruit
L – meatloaf, carrots, roasted potatoes
D – scrambled eggs, apple flax muffins, beans, smoothies
prep: roast beets, make elderberry syrup
notes:
Monday
B – english muffin with sunbutter, fruit
D – crockpot cheesy chicken, veggie and rice, applesauce
prep:
notes: prep ahead dinner
Tuesday
B – breakfast cookies, fruit
D – Surprise birthday dinner!
prep: boil eggs
notes: kids plan and prepare dinner for mom's birthday
Wednesday
B – hard boiled eggs, toast
D – Instant Pot sweet and sour meatballs, noodles, broccoli
prep:
notes:
Thursday
B – bagel with cream cheese, fruit
D – crockpot pork chops, baked onion rings, roasted cabbage
prep:
notes:
Friday
B – yogurt, granola bars
D – egg muffins, banana muffins, roasted asparagus, chia pudding
prep: bake muffins, make pudding, skim cream, make ice cream
notes:
Saturday
B – egg muffins, banana muffins
D – TBD – kids' choice
prep:
notes: