This post may contain affiliate links which won't change your price but will share some commission.
Wondering what vegetables to feed your child on a low Vitamin A Diet? Or just looking to add something new to your menu? These rutabaga fries are easy to make and kid approved!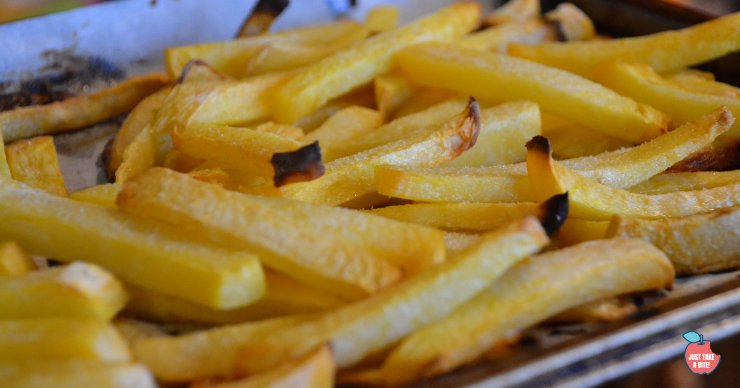 If you've been following my Vitamin A Toxicity series I hope you aren't feeling too overwhelmed. I've got plenty of safe and delicious recipes for you. After all, you need to be able to feed your child well on the Vitamin A Detox (VAD) Diet. And if you haven't read my previous posts about Vitamin A you should! They just might change your life.
Are There Safe Vegetables on the VAD Diet?
Unfortunately a lot of the foods eliminated on the VAD Diet are vegetables! Especially your typical kid-friendly veggies like carrots. most orange, red, yellow and green veggies are out. They are high in carotenoids, which are actually twice as bad as retinol. Each carotenoid molecule splits into two retinol molecules! And if it isn't needed the extra caratenoids are stored under the skin (remember how my son had carotenemia?).
---
As a little side note here, I'm coming to realize that we've way over-complicated our food these days. With the ability to get any kind of food all year long we have seriously strayed far away from the way people used to eat. A simple diet of meat, potatoes, grains, beans and a few basic fruits and veggies is probably more accurate. And totally healthy.
Our vegetable selection alone has gotten very extensive, unlike the choices of our ancestors. Most nightshades were ornamental/decorative, not edible. And carrots weren't originally orange!
---
So we've had to do some experimenting. Even I had to try some new veggies. Some were hits (who knew parsnips and parsley root are so delicious?!). Some were big misses (none of us is a fan of turnips). And we still enjoy some of our old staples like cauliflower and cabbage.
One of our new favorites is rutabaga. I'm not sure why I had never tried them before. Maybe because they are so big and ugly. If you buy one at the store it comes with a waxy coating to keep it from drying out.
But once you peel it you see a pretty pale orange flesh (don't worry, it's not high in Vitamin A!). Rutabagas are a bit tough to cut. But not too bad.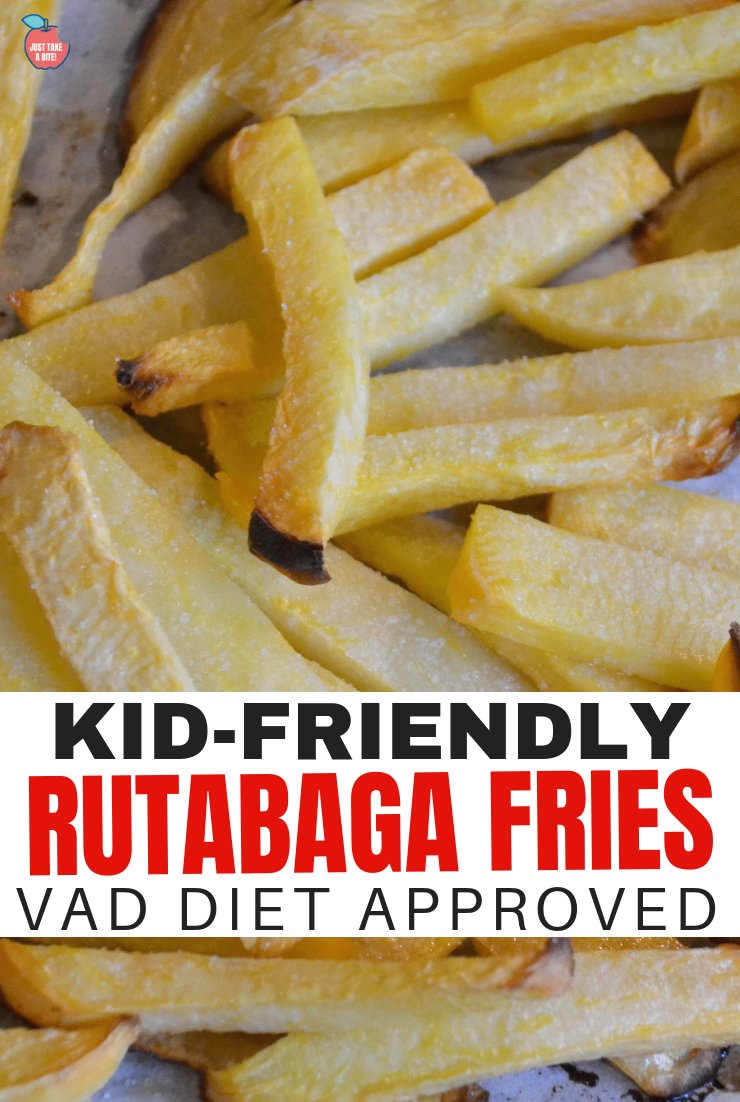 Rutabaga Fries
I've tried cooking rutabaga a few ways and eating it raw. The raw is a bit strong for my taste buds. Hands down our favorite way to prepare it is by making rutabaga fries!
Rutabaga fries are the closest to regular french fries (potatoes) that I've tried. They hold their shape well, but are tender on the inside.
My kids love to use the new crinkle cutters they got for Christmas to make crinkle cut rutabaga fries. And anything in a fun shape is going to be a bonus for introducing a new food to kids. Getting them in the kitchen to help make the food will too! We use Kids Cook Real Food to teach knife skills.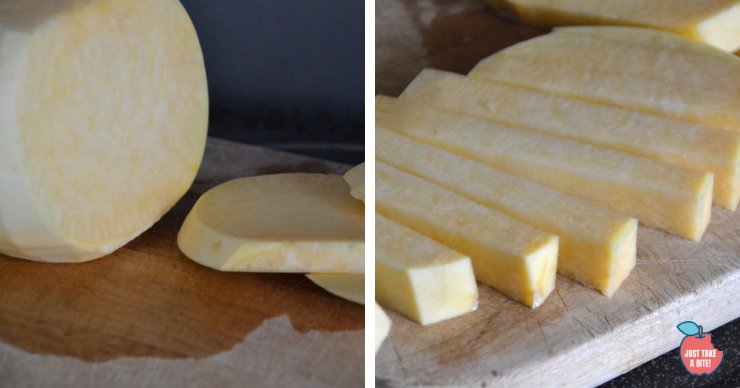 I'd be lying if I said they were an instant hit for the whole family. My girls can't get enough. My son…he can tolerate them right now, but isn't crazy about them. And that's ok. I told him we'll keep trying. Sometimes it takes a while to adjust to a new flavor. Hey, I forced myself to like liver by eating it over and over (and get myself deeper into this toxic mess). So a child can learn to like rutabaga fries too, right? My husband doesn't mind them. But he's not big on trying new foods either.
If your child needs a little convincing he can dip them in honey, honey mustard or hummus (recipe coming soon). But hopefully that won't be the case. My girls and I devour them plain.
Rutabaga for the Whole Family
Even my 8 month old enjoys well-cooked rutabaga chunks. He'll grow up with a unique palate, starting life on the VAD Diet!
Rutabaga fries are so easy to make. Just peel, slice and roast with avocado oil or refined coconut oil. And lots of salt, of course (this is the salt we are using these days). Don't forget the mandatory "assistant" to pull open drawers and untie your slippers while you use a sharp knife!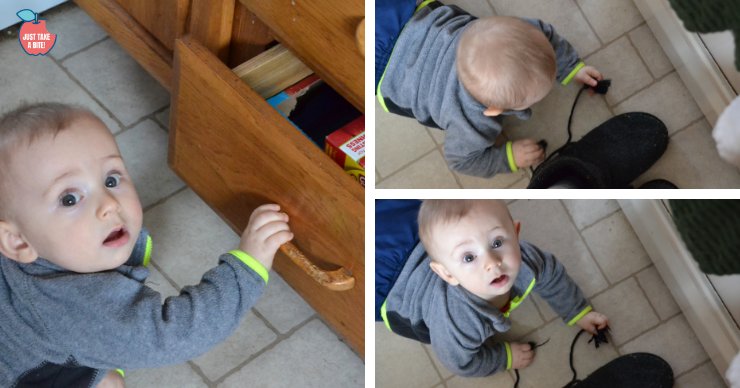 We are actually going to try growing rutabagas in our garden this year! Another fun experiment. I hope they turn out. It'll be interesting to see if the flavor is any different when they are home-grown. Maybe that alone will encourage the boys to eat them.
Have you ever tried rutabaga? What is your favorite way to eat them?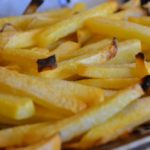 Rutabaga Fries
Total Time
1
hour
10
minutes
Ingredients
2

rutabagas

2

Tbsp

avocado oil

1

tsp

salt
Instructions
Heat oven to 400 degrees F. Line a baking sheet with parchment paper.

Peel rutabaga. Cut into thin strips.

Mix rutabaga, oil and salt on baking sheet.

Bake for one hour, until browning and cooked through.