This post may contain affiliate links which won't change your price but will share some commission.
Traditional blueberry pie is a family classic handed down through generations. This blueberry pie recipe is easy-to-make and will turn anyone into a blueberry lover!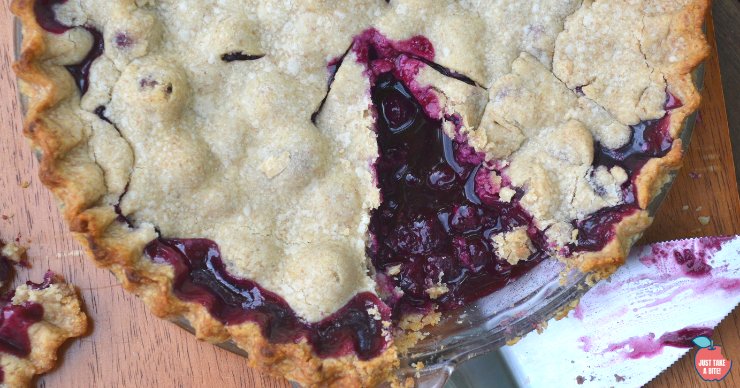 I've mentioned before that blueberries are my favorite fruit…and blueberry pie is my favorite pie! So every summer I make at least one blueberry pie. Even if it's the only blueberry dessert I make.
We've had a whole assortment of grain/starch/flour restrictions over the years. At one point or another the list included:
wheat
rice
corn
quinoa
oats
rye
amaranth
tapioca
cassava
potato
almonds
coconut
arrowroot
That doesn't leave much to work with.
The Best Pie Crust
Now that we have done a lot of healing we can tolerate some wheat (though we still eat mostly gluten-free). I normally only use wheat in the form of sourdough.
But I make an exception when it comes to pie. I use basic all purpose flour for pie crust.
I've made quite a few gluten-free pies in the past. They are good. But gluten-free pie crust just doesn't turn out that well.
So when it comes to pie I go the old fashioned route and make a traditional blueberry pie with wheat crust.
I use butter to make pie crust.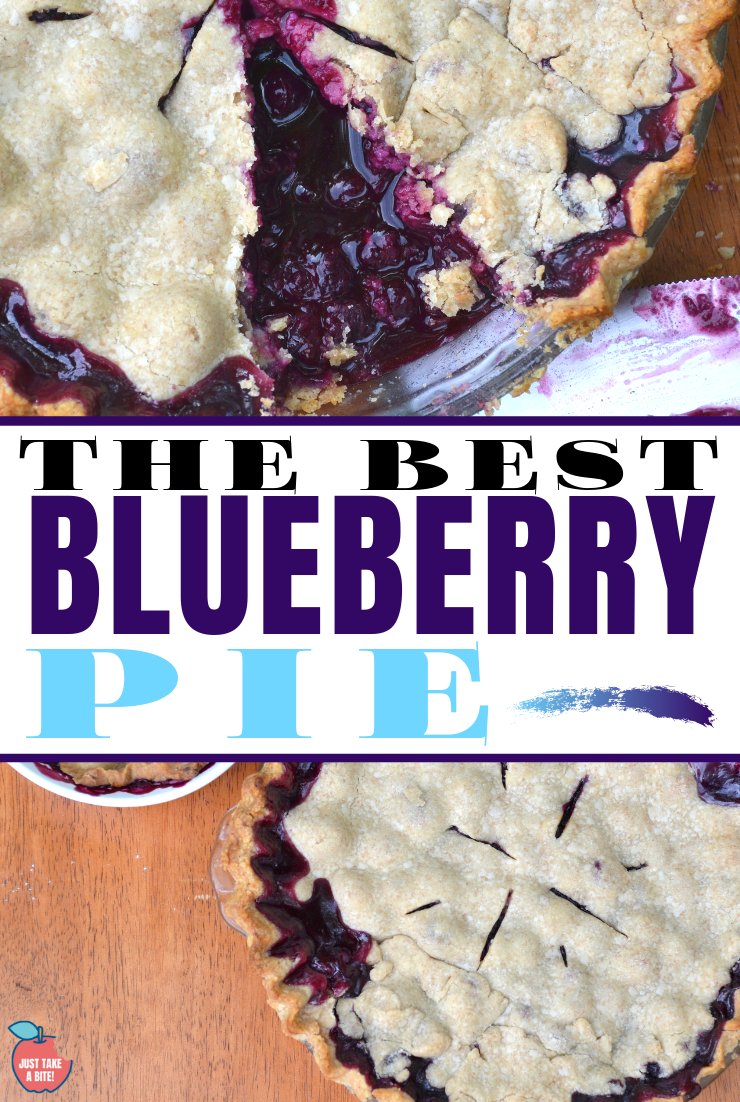 Blueberry Pie Filling
Blueberry pie filling is so easy to make. It's not like cherry pie that you have to cook in advance. Just mix a few ingredients and pour it in the crust.
That being said, blueberry pie filling can be tricky to get just right because it needs quite a bit of thickener. Fresh blueberries are so juicy!!
I generally opt for white rice flour. Though cornstarch works well too.
Sometimes I add grass-fed gelatin. It works well to make sure things gel and adds some nutrients to the filling. The tricky part is guessing how much to use depending on how juicy your blueberries are.
Grab some gelatin and all of your other favorite PS brand products HERE for 10% off using the code TAKE10!!
The Best Traditional Blueberry Pie
Blueberry pie has always been my favorite pie. In fact it's one of the only pies I will eat. Dutch apple pie is the only other one. So when blueberries are in season I HAVE to make pie. It's a once-a-year treat.
Now that my big kids have learned to cook they are starting to take over the pie-making. My oldest can do it all by herself from start to finish. Then she helps her siblings make mini pies.
Pie is such a great project to let your kids help with. Hands are the most important tool!
Traditional blueberry pie is even better served with freshly made classic vanilla ice cream if you tolerate dairy. Otherwise coconut milk ice cream or almond milk ice cream are just as good.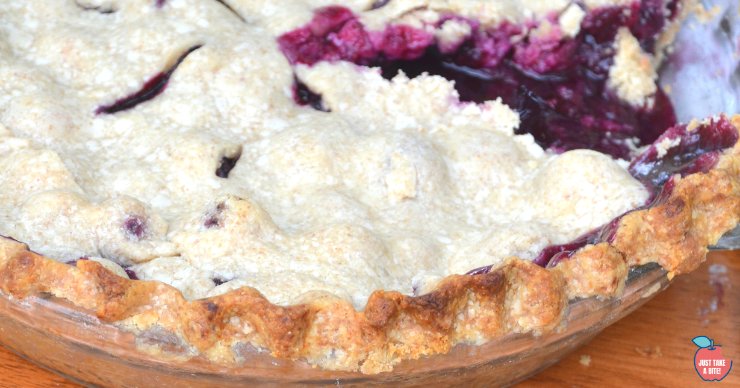 How to Preserve Pie
Blueberry pie freezes very well! You can prepare the entire pie and then freeze it until you are ready to bake. Simply thaw in the fridge for about an hour and follow the same baking instructions.
I like to make two pies at a time so I can have one now and freeze one for later. Blueberry pie in the middle of winter reminds me that summer will indeed come again.
When it comes to pie I don't think anything beats blueberry.
What is your favorite pie flavor? Do you go with a traditional wheat crust or make it gluten or grain free?
Traditional Blueberry Pie
Ingredients
2

cups

organic all purpose flour

1

tsp.

salt

10

Tbsp.

butter

1/4

cup

cold water

4 1/2

cups

blueberries

3/4

cup

organic cane sugar

4

Tbsp.

white rice flour or cornstarch

3

tsp.

grassfed gelatin

optional

1/4

tsp.

salt

1/4

tsp.

nutmeg

optional

1/4

tsp.

cinnamon

optional

1

Tbsp.

lemon juice
Instructions
Heat the oven to 450 degrees F.

Combine the flour and salt in a food processor (this can also be done by hand). Pulse to blend.

Add 5 Tbsp. butter. Pulse until combined.

Add other 5 Tbsp. of butter. Pulse until combined and there are pea-size crumbles.

Add the water and process until a ball of dough forms.

Roll one of half of the dough on a floured surface and place it in a 9" pie pan.

In a large bowl combine the remaining ingredients for the filling.

Pour the filling into the prepared pie crust.

Roll the remaining crust on a floured surface.

Cover the filling with the pie crust and seal edges.

Cut slits in the top to allow steam to escape.

Place the pie pan on a sheet pan (in case of spills).

Bake for 10 minutes in preheated oven.

Reduce heat to 350 degrees F and bake for another 40 - 45 minutes.

Allow pie to cool completely before serving. This allows the filling to fully set.

Serve plain or with ice cream or whipped cream.