This post may contain affiliate links which won't change your price but will share some commission.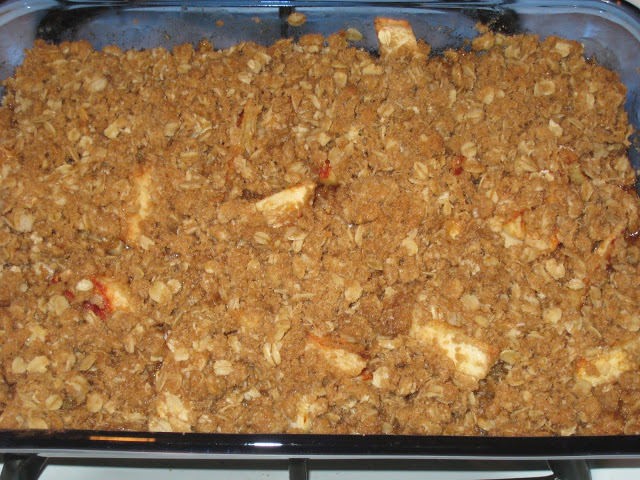 Last night I made our first apple dessert of the season 🙂 I LOVE apple crisp. This recipe came from my mom. I think she got it from one of my grandmothers. It's simple and so so good. I added a few sliced pears since I had a few to use up. We had it warm with ice cream last night. YUM!!!!!! I'm excited for more tonight 🙂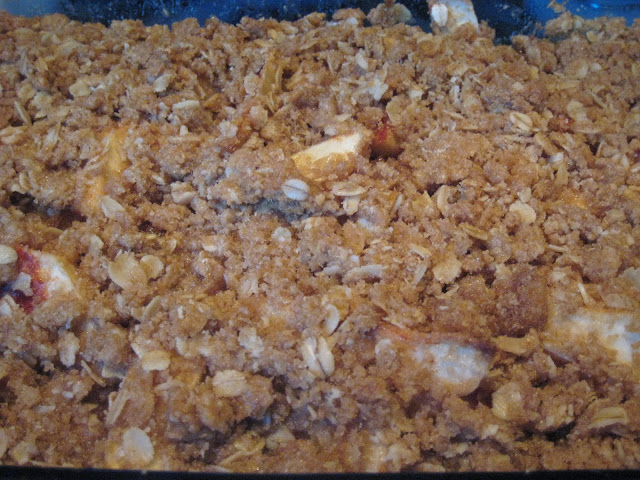 Apple Crisp
6 – 7 medium sized apples
1/2 cup organic cane sugar, sucanat or coconut sugar
1 cup organic brown cane sugar, sucanat or coconut sugar
1 cup flour (whole wheat, all purpose or 1/2 tapioca, 1/2 white rice) (you can also use oats in place of half the flour)
Heat oven to 350 degrees F. Grease a 7×11 pan.
Pare, core and slice apples. Put the apples in the prepared pan. Sprinkle with sugar and cinnamon. Mix to coat.
Combine butter, sugar and flour (with hands or pastry blender) until well mixed and crumbly. Spread over the apples. Bake 30 min., or until brown on top.