This post may contain affiliate links which won't change your price but will share some commission.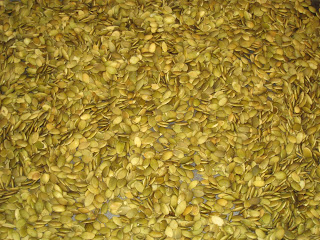 I've made plenty of crispy nuts, but yesterday I did my first batch of seeds. I did pumpkin seeds. Yum!!! So salty and crunchy. A great, healthy snack. And a great add in for homemade granola. Same process for making crispy nuts, just different ratios.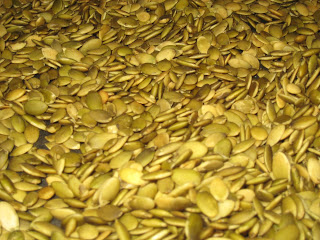 Crispy Pumpkin Seeds
4 cups of raw, hulled pumpkin seeds
2 Tbsp. sea salt
filtered water
Mix water, salt and seeds. Soak at least 7 hours (I soaked mine for close to 24 hours). Dry in dehydrator or oven at lowest setting (150) until completely dry and crisp.