This post may contain affiliate links which won't change your price but will share some commission.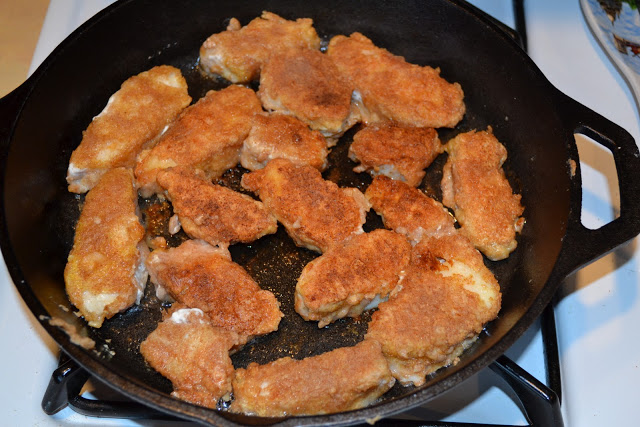 In my quest to eat fish every week I'm having to come up with new ways to cook it. This week I decided to try fish sticks. I haven't had them in years. And I don't ever intend to eat them out of a box again (shudder…have you ever read the ingredient list in those?). I didn't really have a recipe. And I debated about a couple ways to make them. I decided to just do a typical breading/frying method. And they turned out awesome!!! Far better than any fish sticks I've ever had. And so healthy. We all liked them. And some homemade tartar sauce (using homemade mayo) to dip them in made them that much better. I just used flour and egg for the breading. And palm shortening for frying. So simple and so good. Can't wait for leftovers today 🙂  I used cod. I'm sure just about any kind of basic white fish would do. And yet another food that would work well to make a huge batch and freeze a bunch to have on hand. May have to do that before May 🙂  Love it.
Grain free version
Edited 3/15/11 – I made a batch last night using almond flour instead of wheat flour to make them grain/gluten free. Still taste awesome!!! A combo of almond flour and coconut flour is about the best…the coconut flour really gets a good coating. And I used a basic white fish. Worked just as well as the cod.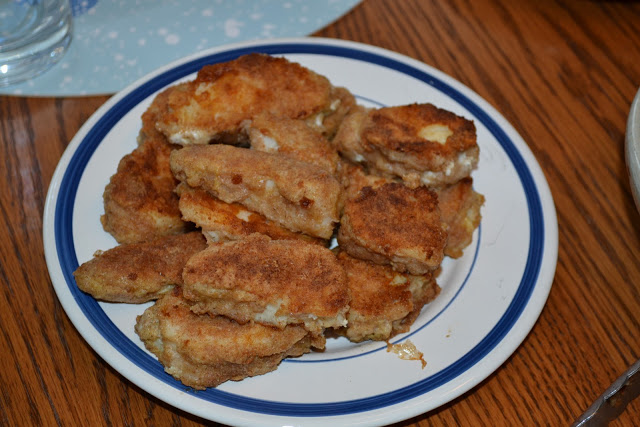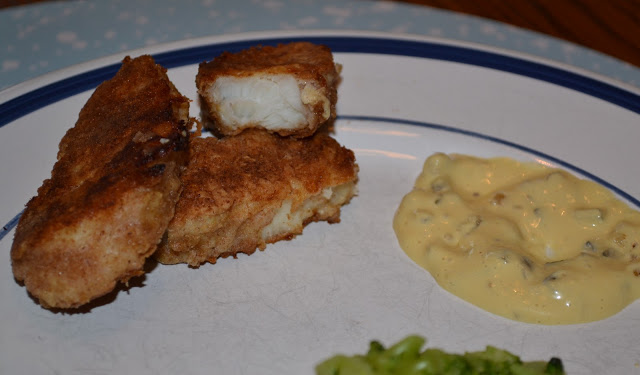 Homemade Fish Sticks
Cod filets (or any other mild white fish)
Whole wheat flour or almond flour/coconut flour (gluten/grain free if using almond flour and/or coconut flour)
Seasoning to taste (I just used sea salt)
Palm shortening (or another healthy oil for frying – coconut, EVOO, lard)
Egg
Place flour and seasoning in one bowl and beaten egg(s) in another. Cut fish into chunks or strips. Dip fish in flour, then egg, then again in flour. Place on plate.
When all of the fish is breaded heat oil in large skillet (I used my cast iron skillet). Heat over medium heat. Cook fish sticks in oil about 7 min. on each side.