This post may contain affiliate links which won't change your price but will share some commission.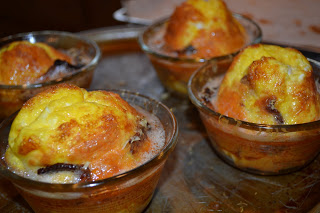 Yesterday for dinner I tried a recipe from Nourished and Nurtured for Baked Bacon and Eggs. Sarah's recipe is for a casserole. I made them in individual cups  Pretty simple meal. And tasted great!!! What's not to love about bacon and eggs baked together? 🙂  I lined some small pyrex dishes with the bacon, baked it for about 40 min., drained it and let it cool a bit. Then added the egg mixture and cheese and baked. Turned out really well. I'll be making this again for sure. I had some leftovers for breakfast today. Still tastes great! I only made about a half recipe since I wasn't making the full casserole. And I had to bake it at a higher temp since I was also roasting veggies. I used 3 strips of bacon per bowl. And 5 jumbo eggs total. And I just grated a small amount of cheese on top of each. I'll have to try the full recipe sometime. I'll post the original recipe and my modified recipe.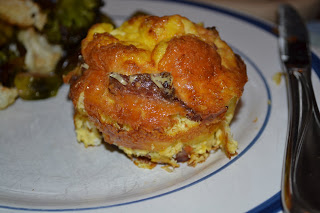 Baked Bacon and Eggs (8×8 casserole)
5-8 ounces nitrate-free bacon
10-12 eggs, preferably farm eggs
1/2 cup milk kefir (you can use whole milk, but then it won't be GAPS legal)
3/4 cup grated Parmesan cheese
3/4 tsp. Celtic sea salt
freshly ground pepper
Cut bacon slices in half (so they are half as long). Place bacon slices in square 8X8 glass baking dish, covering the bottom. The bacon slices should be overlapping. Bake the bacon at 350 degrees for about 30 minutes, just until it starts to crisp. Depending on how much you have overloaded the pan, you may want to rearrange the bacon some after it has cooked for 15 minutes (since it will shrink away from the sides).
While bacon cooks, prepare egg mixture. Combine eggs, kefir, salt, and pepper in a medium bowl and beat with a fork or whisk until well-combined and fluffy. When bacon is done cooking, rearrange the slices as needed to cover the bottom of the pan (since the bacon may have shrunk away from the edges). Pour egg mixture on top. Sprinkle Parmesan cheese on top and return to the oven. Bake casserole at 325 degrees for about 40-50 minutes, or until set. The eggs will puff up in the middle when they are near done, and will then deflate while cooling. Allow to cool slightly, then scoop and enjoy.
*Time-saving tip: If you will be saving the majority of the casserole to eat as leftovers, do not allow to bake completely. Rather, pull the casserole out when the middle is just starting to puff up, and then eat portions from the sides. This will ensure that the leftover eggs will not be overcooked when reheated. We store our leftovers in small glass containers. Then all that is required on the following days is to place the glass container in the toaster oven set at 250 degrees for about 20 minutes.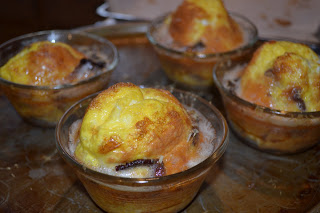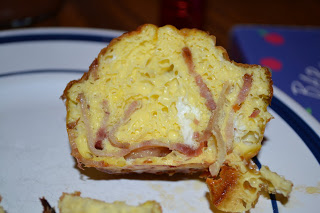 Baked Bacon and Egg Bowls
(4 individual bowls)
12 strips nitrite/nitrate free bacon
5-6 jumbo eggs or 7 large eggs
1/4 cup milk kefir
1/4 cup grated paremsan cheese
1/2 tsp. sea salt
Cut bacon strips in half. Line each cup with 6 halves to cover dish. Bake at 350 degrees for 30-40 minutes, until starting to get crisp. Drain. Set aside (you can do this ahead and let them cool if you want).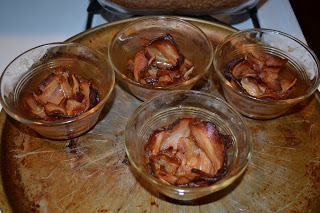 Combine eggs, kefir and salt in a medium bowl and beat with a fork or whisk until well-combined and fluffy. Divide egg mixture into prepared bowls. Sprinkle Parmesan cheese on top. Bake at 400 degrees for about 30 minutes, or until set. The eggs will puff up in the middle when they are near done, and will then deflate while cooling. Allow to cool slightly, then scoop and enjoy