This post may contain affiliate links which won't change your price but will share some commission.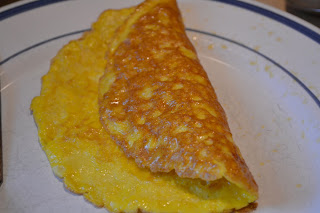 Last night for dinner we had wraps. A fun, easy Friday night meal. But instead of the traditional tortilla/bread I made wraps out of eggs. I'm sure it's not a novel idea, but I had never done it before. I got the idea from a cooking magazine at my OB's office (I guess those long waits are good for something :P).
The wraps are so easy…just beat some eggs and cook in a pan. And they taste great!! What a fun, nourishing GAPS friendly way to enjoy a sandwich/wrap.
The whole family loved them. Even Rebecca…and she will rarely eat eggs. She thought it was so fun to make little sandwiches with hers. You can use any kind of filling for them. We had them with pesto, chicken and bacon…YUM!!!!
I cooked the eggs in palm shortening (so they wouldn't stick). You could use any kind of fat – butter, coconut oil, etc. They were a little "greasy" to hold. I could have put them on a paper towel to dry before serving I'm sure. But we don't mind messy fingers when you're getting healthy fat 🙂 This would also make a great, quick breakfast (if you don't mind cold eggs…I sure don't :). Cook the wraps the day before. Then fill them with whatever you want in the morning (cheese, veggies, etc.). I'll keep these in mind the next time I have leftover meat/veggies…stick them in an egg wrap. I used about 1 egg per wrap.
This post is linked to Fat Tuesday at Real Food Forager.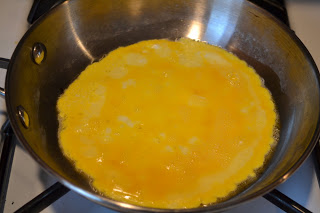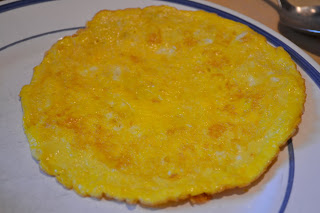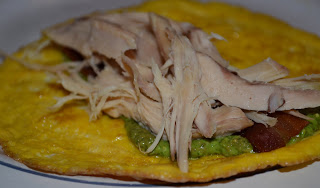 Egg Wraps (makes ~ 4)
4 eggs
salt
Whisk eggs and salt.
Heat a small pan on low/med-low heat. Add butter, shortening, coconut oil or lard.
Ladle about 1/4 of eggs into the pan, covering the bottom.
Let the eggs cook a few minutes, until set. Flip and cook another 30 seconds or so.
Serve warm or cold with desired fillings.