This post may contain affiliate links which won't change your price but will share some commission.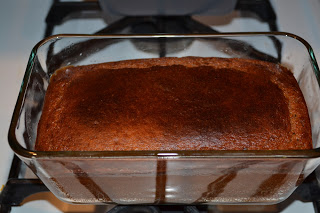 Yesterday I made a pumpkin version of nut butter bread to go with our chicken apple chili. I just kind of guessed on quantities, lowering the pb to add the pumpkin. So I wasn't sure how it would turn out. But it worked great! Rebecca loves it. We'll see if our guests like it tonight 🙂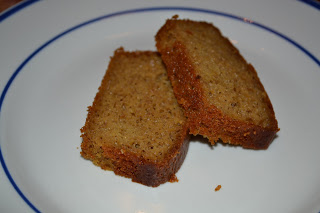 Pumpkin Nut Butter Bread
3/4 cup peanut butter (or any nut butter)
3/4 cups pumpkin
3 eggs
pinch salt
1/2 tsp. baking soda
1 tsp. cinnamon
1/4 tsp. pumpkin pie spice
1/3 – 1/2 cup honey
Blend all ingredients in a bowl (I do it by hand). Pour into a greased loaf pan (1 large or 2 smaller). Bake at 350 for 45-70 minutes (depends on the size of pan you're using…just keep an eye on it that it doesn't get too dark on top).