This post may contain affiliate links which won't change your price but will share some commission.
Happy Mother's Day! I guess Abram hasn't quite learned what that is yet (this is his first one…he was born the day after Mother's Day last year)…he's already up 🙁  He's been sleeping a lot better/longer lately. But today he has a different idea. Maybe he's decided that now that he's one he doesn't need as much sleep 😛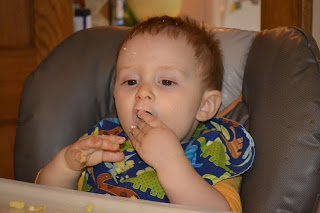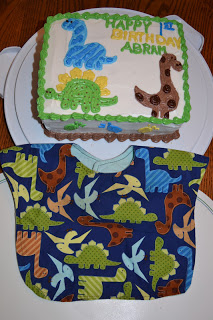 We celebrated Abram's birthday last week. It's hard to belive I'm now a mom to a 4 year old and one year old!
This week is my sleep challenge. I'm hoping to minimize my house and kitchen work and get more sleep. I'll update next week on how it went. I'm hoping it goes well and will have a noticeable impact on how I feel. Friday night I got a long stretch of uninterrupted sleep…and Saturday morning I felt well rested and my temps were higher than I've ever seen for a morning temp. So I'm hopeful for some improvement with sleep.
I got a fair amount of cleaning/organizing done last week. That helps things seem less chaotic around here. But there is plenty more to go.
This week we start to slow down a bit now that our regular activities are done. Today is church. Monday is milk pick up. Tuesday I might run to Heffron Farms. Wednesday Abram has his one year check up. Saturday morning is our last day of soccer. Those are the definite plans. I might go to yoga on Monday or Thursday. And my parents might be coming one day.
I am minimizing work, but I do still have to feed my family 🙂  Justin also needs a dessert for work one day. So my extras for now are grinding flour and making blueberry jubilee, sour cream, ice cream and sourdough breakfast cookies.
I continue to experiment with my diet. It's getting easier to pinpoint specific things and how they impact me. I learned last week that even small amounts of starches/fillers really bother me. I ate ice cream for a few days last week. I mostly eat homemade. But I go through it quickly, so I also had some Breyers "natural" vanilla. I thought that wasn't too bad. But it has tara gum. And it does not work for me. I'm also finding that I am quite sensitive to gassy veggies (broccoli, cauliflower, brussels sprouts). It doesn't mean I can't eat them at all. I just have to make sure I eat plenty of "safe" food with them and not eat large amounts. Last night's dinner was steak, cauliflower and brussels sprouts. I could be in for a rough day today 😛  I still have some experimenting to do. At some point I hope to do a diet/health update post with all of the things I'm learning. I did have a good check up with my surgeon. The issue I went for last month has healed. But aside from that he didn't have any advice. I was actually quite disheartened when I asked him about gut flora/bacteria/probiotics…and he asked if I've tried Activia. Seriously?? I wouldn't touch that stuff. Artificial sweeteners and chemicals are not going to help me feel better. I might go for a colonoscopy at some point yet. But I'm holding off at the moment. On the plus side I am going to meet one-on-one with my yoga instructor to get some pointers on things to try.
One other exciting thing this past week is that I am now a regular contributor at Real Food and Health magazine! I will be contributing articles to each issue. I am enjoying these new opportunities to write and share my real food knowledge.
That's all for this week. Happy Mother's Day. Happy sleeping. Here's what's on the menu.
—————————-
S (prep lunch, church, Mother's Day, prep smoothies, grind flour)
  B  – peach yogurt, granola, honeydew
  L – cp ham and carrots, roasted potato wedges
  D – mini ham pizzas / GAPS croque madame
M (milk)
  B – smoothie, sd muffins (from freezer)
  D – sweet and sour beef and veggie stir fry over rice
T (skim cream, make sour cream, make ice cream, make jubilee)
  B – granola w/ milk, banana
  D – hot dog fries, peas, chips, fruit
W (boil eggs, Dr. S., make ice cream)
  B – hard boiled egg, toast
  D – spaghetti, corn, garlic bread / leftover hot dog fries
Th (make breakfast cookies, heffron?, family over)
  B – sd breakfast cookies, smoothie
  D – sloppy joes, beans, fruit quiche w/ soaked crust (from freezer), beans, fruit, tbd bread/muffins
F (clean, heffron?)
  B – sd breakfast cookies, fruit
  D – quiche w/ soaked crust (from freezer), peas, tbd muffins (from freezer) sloppy joes, peas, fruit
S (clean, soccer)
  B – quiche, fruit
  D – fish sticks, beans, chips, fruit