This post may contain affiliate links which won't change your price but will share some commission.
I'm starting to experiment with alternative grains. And I want to try soaking them to make them easier to digest. Today was one of my first major experiments.
I've never used garbanzo bean flour before. I've never even heard much about it, let alone using it soaked. And I've always soaked my grains with a dairy-based product. This time I tried lemon water. So I was ready for a total flop with my baking today. I was already brainstorming alternative breakfasts 😛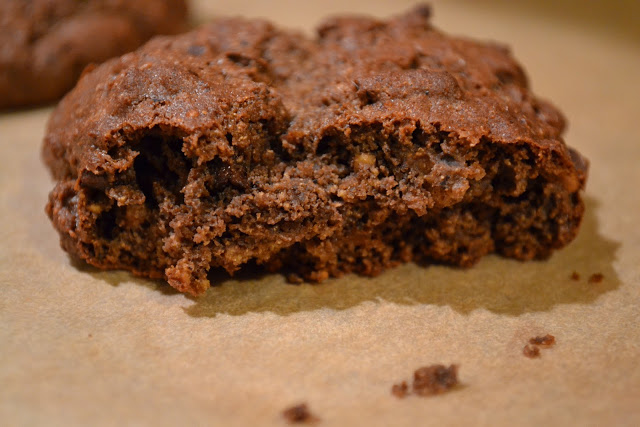 I tasted the flour when I opened it yesterday. And I thought it was pretty gross. How could this turn into anything appetizing? But I gave it a go. I poured and mixed and tasted and poured and mixed some more. I didn't really measure things, just eyeballed and tasted. Is that a recipe for disaster when baking? I stuck them in the oven…and lo and behold these scones are awesome!!! I need to put them away somewhere before I eat them all.
I did not expect them to taste this good. The combination of garbanzo, carob, cane sugar and vanilla gives them a wonderful chocolate flavor. And the texture is great too. Slightly crisp on the outside. Still a little soft on the inside.
These are really just big chocolate cookies 🙂  But I call them scones or breakfast cookies. That makes it more acceptable to eat them for breakfast, right?
Whether you want them for breakfast, lunch, dinner or a snack you should give these scones/cookies a try! A delicious alternative to traditional grain-based baked goods.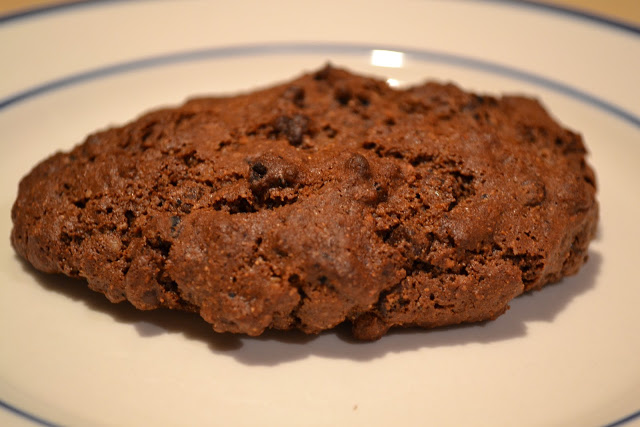 Soaked Garbanzo Flour Carob Scones
makes ~ 5 scones
1 cup garbanzo flour
1/4 cup warm water + 1 Tbsp. lemon juice
1/3 cup organic cane sugar
2 Tbsp. carob powder
1 tsp. baking soda
1/2 tsp. cream of tartar
1/2 tsp. sea salt
1 tsp. vanilla
2 Tbsp. palm shortening (or lard or butter)
1/4 cup mini chocolate chips (optional, use dairy free, egg free, nut free chips) (affiliate link)
Directions:
Mix flour and water/lemon juice. Cover and let soak 7-24 hours.
Heat oven to 400 degrees F.
Add sugar, carob, baking soda, cream of tartar, salt and vanilla. Mix well. Add shortening and mix.
Drop large spoonfuls onto a parchment lined baking sheet.
Bake 20 minutes. Serve warm or cooled.