This post may contain affiliate links which won't change your price but will share some commission.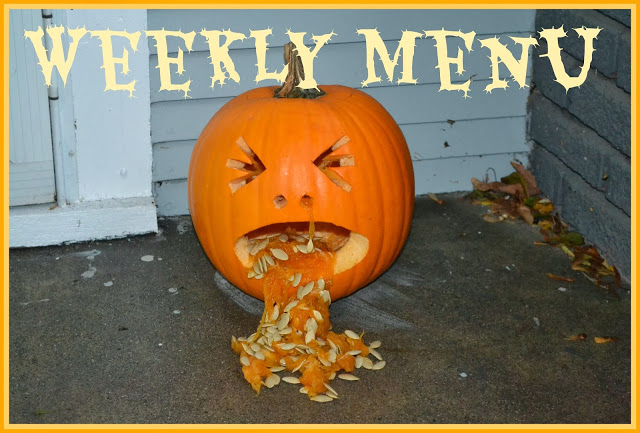 Good morning! Did you remember to give yourself an extra hour to sleep? I've never been a fan of the time change…especially after having kids. But with lack of sleep the past week and a half from sick kids up in the night I appreciated a little extra rest. I'm just not sure my kids are going to go along with the sleep an extra hour idea. I just hope everyone is back to full health soon.
This will be another fairly normal week. I have to go to the chiropractor, grocery shopping and to a MomBreak steering team meeting. We are also taking the kids to see Veggie Tales Live. I'm not sure if I should be excited or scared 😛
I still have a lot to do in the kitchen. My apples once again had to take a back seat with most of the family being sick. I didn't have much energy, and my legs were really swollen and painful. So I couldn't stand for a long time working on apples. And my son was hardly napping and up a lot in the night. So I'm really hoping I can go a bit apple crazy this week and get a good stock of applesauce in the pantry. And make more dried apples. Other than that I will probably be making another batch of yogurt. That may become a weekly thing now that we have extra milk. I also still have to make a batch of cheese crackers. I might experiment to see if I can make a version that is dairy free!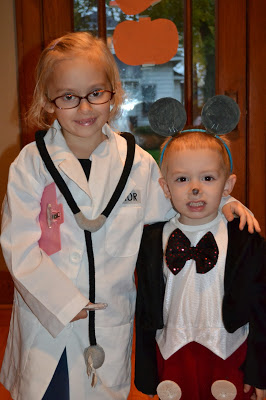 The cutest doctor and Mickey Mouse around.
My other assignment this week is my writing. I was pretty productive last week getting blog posts up. I have another writing assignment due this week that I haven't started. I need to get on that asap!
I'm excited that I'm finally figuring out my root issue that I think is what started all of my health problems – low estrogen. It's not that common. Most women have the opposite problem. And when you don't ever hear or read about it, it is not the first thing you think of when looking for answers for your health. But I finally figured it out. And it makes my entire life make sense. Now that I've got that figured out I need to understand how to remedy it. And that could be tougher than finding the problem. But I'm working on it. One potential positive thing that could come from this is being able to add some foods back to my diet that I thought I was sensitive to. I have some experimenting to do now…which could be unpleasant at first. But it could be just what I need. I'll give an update some time when I know the results of my experiment.
On to the menu. It is getting harder and harder each week to come up with meals the whole family can (and will) eat and that fit into our schedule. I think I managed for another week. How about you? What's on your menu? Eet smakelijk!
****MENU****

S (prep lunch, church, make/can applesauce, roast beets, roast/freeze squash)
  B – chicken sausage, corn muffins w/ syrup
  L – cp pork roast, rice, beans
  D – grilled cheese, egg salad or pb/j, broccoli, fruit salad, chips w/ salsa

M (make/can applesauce, chiro)
  B – yogurt, muffins
  D – pork, pea and mashed potato casserole (Rebecca's recipe), applesauce

T (prep dinner, make yogurt, make bread pudding, vote, AKM, make coconut milk ice cream, RKM)
  B – corn muffin bread pudding, grapes
  D – (quick prep) – cp chicken and quinoa

W (chop veggies and potatoes, chiro, Meijer)
  B – yogurt, granola bar
  D – chicken nuggets, roasted brussels sprouts, homemade french fries

Th (make/can applesauce, dance)
  B – hard boiled egg, toast
  D – (early/eat separate) – cp meatballs, potatoes, carrots

F (make dried apples, MBST, VT)
  B – yogurt, 
  D – (early/quick/easy clean up) – hobo dinners OR sandwiches, chips, fruit, veg

S (soccer)
  B – TBD
  D – tacos