This post may contain affiliate links which won't change your price but will share some commission.
Looking for a delicious way to use up extra zucchini or to simply add veggies to your kids' diet? This soaked gluten-free zucchini bread is easy to make and will quickly become a family favorite.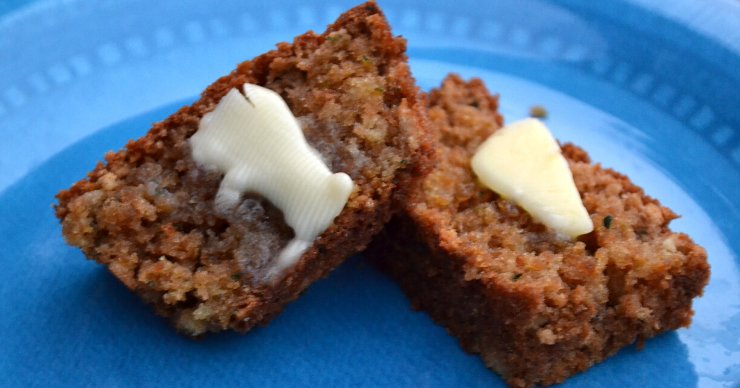 No matter what time of year I love zucchini. It can be added to just about anything!
One of our favorite ways to eat zucchini is in bread. It adds moisture to baked goods without adding an odd flavor.
Gluten-Free Zucchini Bread
This is my soaked and gluten-free version of zucchini bread. You still get the sweet, cinnamon zucchini bread flavor. But it's much easier on your tummy.
You can read more on why it's important to soak grains HERE.
How to Use Up Extra Zucchini
When zucchini is in season, we get quite an abundance from our garden. If you participate in a CSA you likely get a lot too!
We actually keep up with eating most of it fresh. But I do try to preserve some. I like to grate it and freeze it in two-cup portions so that I can make gluten-free zucchini bread any time of year!
Some of our other favorite ways to use zucchini include:
How to Eat Zucchini Bread
In my opinion, zucchini bread is best enjoyed fresh out of the oven, topped with lots of real butter.
Sometimes for variety I add chopped walnuts, raisins, cranberries, or chocolate chips. My kids love all of these variations.
Easy-Prep Zucchini Bread
One of the best things about soaking your grains is that you can do most of the prep work ahead of time. I prefer to do it the night before. Then in the morning you can have fresh zucchini bread in the oven in minutes!
By the time everyone is showered and dressed there is warm zucchini bread for breakfast. Pair it with eggs or bacon for a well-balanced, real food diet.
Do you like zucchini bread? What else do you make with zucchini?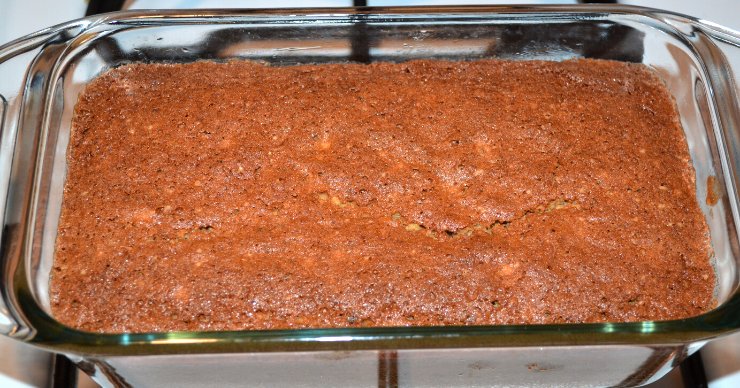 Soaked Gluten-Free Zucchini Bread
makes one 9″ loaf
1/2 cup white rice flour
1/2 cup tapioca flour
1/2 cup amaranth flour
1 tsp. psyllium husk powder
1/3 cup butter or coconut oil, melted
1/3 cup soaking liquid (yogurt, kefir, buttermilk, sour milk or warm water + 1 Tbsp. lemon juice or vinegar)
2 eggs, separated
1/2 tsp. cream of tartar (optional – it helps the egg whites get stiff)
1/2 cup honey
1 cup grated zucchini
1 tsp. organic vanilla
1 tsp. baking soda
1 tsp. sea salt
1 tsp. cinnamon
chopped nuts, chocolate chips, dried fruit (optional)
Directions:
Mix the flours, fat, psyllium husk, and soaking liquid. Remove any lumps. Cover and let sit at room temperature for 7-24 hours.
Heat oven to 350 degrees F. Grease a 9″ pan.
Beat egg whites and cream of tartar until stiff peaks form. Set aside.
Add the remaining ingredients (except nuts/chips/fruit) to the soaked flour. Mix (with hand mixer, stand mixer or food processor) until well combined and lumps are removed (about 2 minutes). Fold in egg whites. Stir in nuts/chips/fruit.
Pour the batter into the prepared pan. Bake 55-60 minutes, until golden and toothpick inserted in center comes out clean.