This post may contain affiliate links which won't change your price but will share some commission.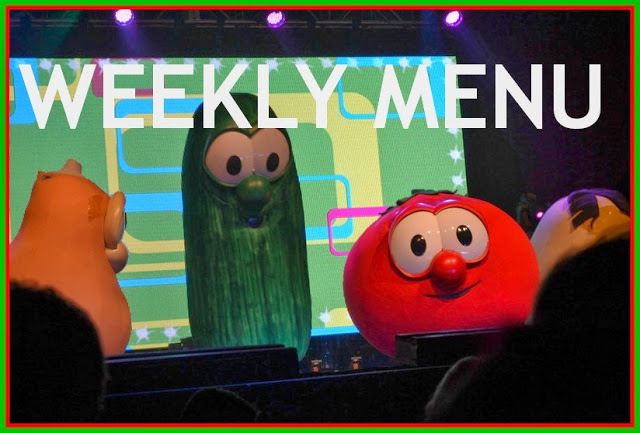 Veggie Tales Live
Good morning. This is the day the Lord has made. Let us rejoice and be glad in it!
Time for another busy week where my goals are to catch up and rest as much as I can. Somehow that seems to always be my life. Lately the rest is first priority. Although it's tough on nights like last night where my son didn't fall asleep until after 10! Crazy kid. And I think I just heard him now…at 6:30 am! Not good.
This week I have my usual two chiro visits. We have milk pick up. I have a MomBreak meeting. My daughter has a doctor appointment. And my husband has an orchestra concert. We are going to try to make it to that…should be interesting since it's at nap time. And if you've seen my son recently when he is low on sleep, it's not a pretty sight.
I managed to go through more of our apples last week. But there are more to go. I want to do at least one more round of applesauce. And I'd like to make dried apples and apple crisp. I still need to make a batch of cheese crackers. I want to make some safe crackers for my son. I'd also like to make a batch of granola, muffins and cook some dried beans for easy lunch components.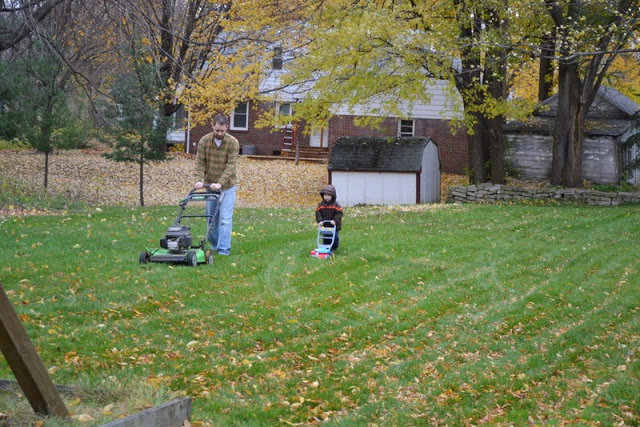 I am also hoping to make some vegetable purees this week. It is becoming so tough to get my son to eat any vegetables. About the only ones he'll eat are the ones he reacts to. So it's time to start hiding purees in our food. I don't really like to do that. I like kids to eat their vegetables and taste them. But for now this is what I have to do to get him to eat some good stuff. I already made gluten free, rice free, dairy free chocolate cupcakes yesterday that are filled with squash. He loves them. And I added chicken broth and squash to our taco meat last night. He cleaned his plate.
In addition to food stuff, I want to get going on Christmas planning this week. It's time to plan gifts and get started on our Christmas cards. I'm really going to try this year to be on top of things so I'm not doing all of the shopping last minute.
And of course I need to sleep whenever I can too. My goal is to be in bed on time every night. And push myself to sleep in a little more. Then I won't need a nap and can hopefully get a lot done during the day/during nap time.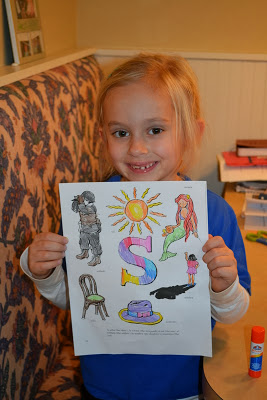 Lots of coloring and reading over the weekend.
I really hope to get some posts up as well this week. I have several that I'm working on. I just need time to finish them. And I'm hoping in the near future to focus a little more on my blog. I am no longer a part of Village Green Network. So I can now make changes.
On to the menu. I think I came up with meals that most of us can eat most nights. It's the best I can do. I might start meal planning for every two weeks or maybe even a month at a time. Maybe I'll try that next week. But I'll still do my weekly posts. Enjoy your week. Eet smakelijk!
****MENU****

S (church, prep smoothies, make/can applesauce, soak quinoa)
  B – apple cinnamon yogurt, banana bread
  L – cp chicken and veggies
  D – (separate) – crustless cheese quiche, banana bread, beans, applesauce

M (chiro, make dried apples, make gf apple crisp, roast beets)
  B – smoothie, banana bread
  D – chicken and broccoli stir fry over quinoa

T (make yogurt, AKM, chop veggies, RKM, CCS practice)
  B – banana nut yogurt, lemon poppyseed muffins
  D – packed dinner for Justin, misc. for the rest

W (soak beans, milk, chiro, boil egg)
  B – smoothie, banana bread
  D – hamburgers, fries, roasted cauliflower

Th (cook beans, Dr. M, prep dinner, dance)
  B – quiche, muffins
  D (early/separate) – cp chili, garlic bread

F (MB, make chocolate sauce, make sour cream)
  B – granola w/ milk, banana
  D – gluten free corn dogs, broccoli, applesauce

S (soccer, CCS concert)
  B – corn cakes w/ syrup, fruit
  D – prep ahead – TBD