This post may contain affiliate links which won't change your price but will share some commission.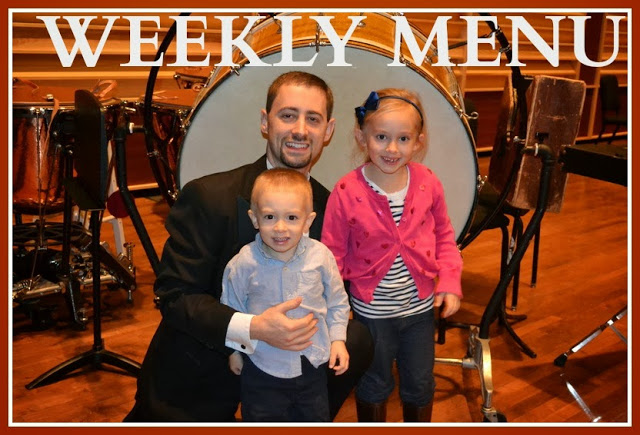 Daddy's orchestra concert.
It's the start of a new week. I've got plenty to do as always. And I want to get some extra rest. My body is a bit out of whack again right now. So I need a little reset. I'm starting it with a decent sleep last night and salted ice cream for breakfast today. Hopefully that will help.
This week we have more chiro appointments, grocery shopping and a playdate.
I'm hoping to spend most of my extra time cleaning the house. I also want to make yogurt, gummies, broth and crackers. I already made a batch of coconut milk ice cream this morning. And I plan to puree the vegetables I have in the crockpot to add to various meals this week so I can get my son to eat them…without him knowing. We might try to start some Christmas crafts as well.

No real updates on my health. I'm just trying to figure out the right balance of everything – food, sleep, exercise. Some days I feel like I'm getting there. Others I feel like I'm back at square one. Today I feel like I'm in a hormone nose dive. So I'm not feeling very encouraged. Not to mention it comes with a host of unpleasant symptoms. Hopefully it will turn around quickly.
I've planned a simple menu as usual. As long as my kids will eat it, simple is fine with me. Eet smakelijk!
****MENU****

S (make cm ice cream, prep lunch, church, puree vegetables, make gummies, make broth)
  L – cp roast chicken and vegetables
  D – leftover corn dogs and brats, TBD vegetable, fruit

M (make yogurt, chiro, make crackers)
  D – veggie noodle mac 'n' "cheese" w/ chicken

T (AKM, clean, RKM)
  D – salmon/salmon salad, chips, peas

W (chiro, Meijer, clean)
  D – meatloaf muffins, broccoli

Th (clean, dance)
  D – leftover meatloaf, corn

F (playdate)
  D – pancakes, bacon, beans

S (craft store?, soccer)
  D – bacon, scrambled eggs, gf muffins, peas