This post may contain affiliate links which won't change your price but will share some commission.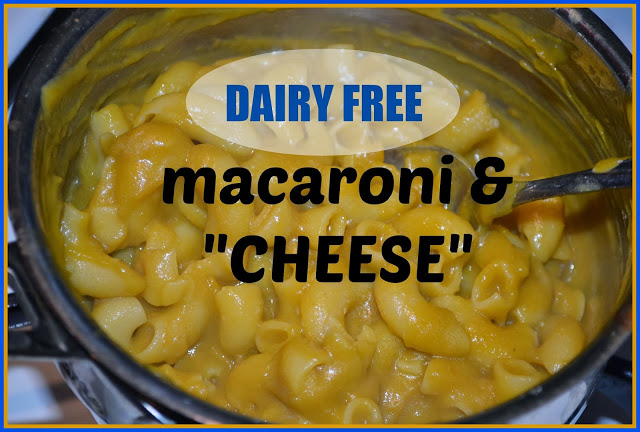 I have a picky eater. He ate tons of vegetables when he was starting to eat solids. He'd need third helpings of carrots. He would eat just about anything you gave him.
Now he's two. Enough said. The mere mention of the word squash sends him running to another room. One bite of broccoli can turn into gagging and his whole dinner coming back up. And after eliminating beans and peas from his diet from allergies there isn't much left to try that he might even attempt to eat.
So it's time to puree. I have started to add pureed vegetables to whatever I can. If he doesn't eat any of this broccoli from dinner, it goes right into the blender as part of a smoothie…that he'll happily drink.
Last night I made one of my son's favorite foods – macaroni and cheese (he has no idea there is such a thing as a box of mac 'n' cheese…so at least I don't have to try to make it taste like that). This is not an easy task for a child allergic to dairy! But I came up with a recipe that is healthy and has no dairy substitutes.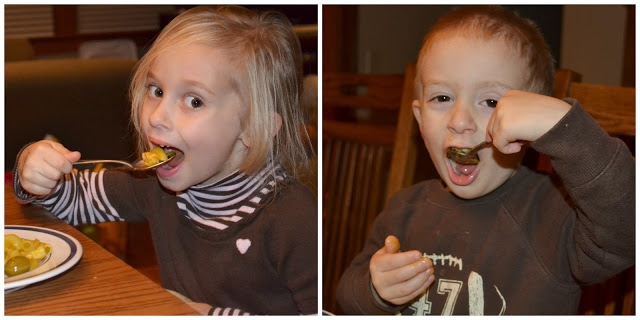 I used broth and pureed vegetables for the sauce. Both kids cleared their plates! My five year old knew what was in it. She loves vegetables and healthy foods. So my only challenge was to make sure she didn't tell her little brother!
I'm always happy when we have a dinner success. Especially when it involves healing broth and a variety of vegetables. I also added some leftover roasted chicken for extra protein.
This is a fun, easy dinner that will get even picky eaters to clear their plates. You can use whatever vegetables you want. You can even make green mac 'n' cheese if your kids would enjoy that. I stick to an orange base so it looks like cheese. But I did have broccoli in it too.
If you are totally grain free you can still use the sauce to put on top of meat or vegetable ribbons. It would also be great on spaghetti squash.
I've never been so happy to give my kids mac 'n' cheese for dinner. I'm sure I'll be doing it more often now.
This recipe does not have exact measurements. It is a method. You really can't go wrong. If you add a lot of broth, you just cook it longer until it reduces enough. And you can start with a small amount of vegetables or add a lot. Whatever you think your family will like.
Depending on what noodles you use, this recipe can be gluten free, egg free, nut free and/or corn free.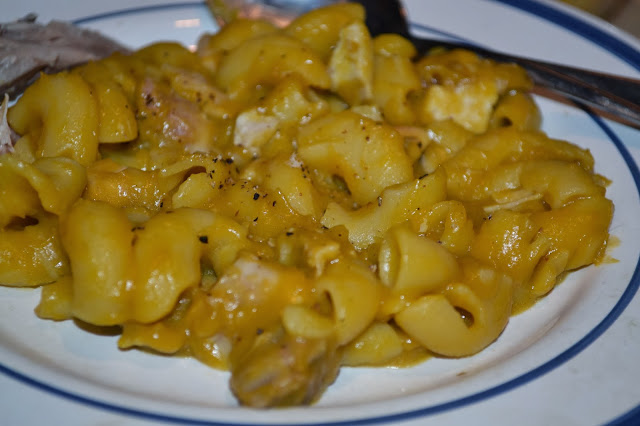 Dairy Free Macaroni and "Cheese"
Cooked noodles (wheat, rice, quinoa, bean…whatever you like – I used quiona/corn for my son)
Pureed vegetables (squash alone works well, but any vegetable or combination works – I used carrot, broccoli and squash this time)
Chicken broth
Coconut oil
Unrefined sea salt (to taste…or any other seasoning you like)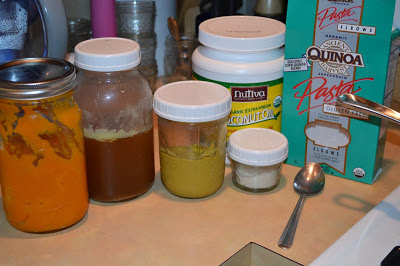 Cook and drain the noodles. Return them to the saucepan. Add enough chicken broth to mostly cover the noodles. Add some coconut oil (as much or as little as you want – the fat helps it thicken – 1 Tbsp. is a good start). Turn the heat on high.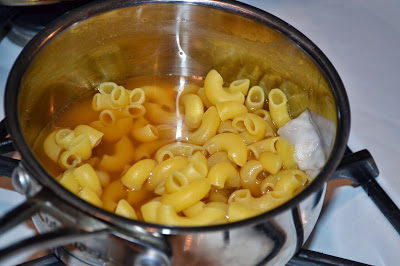 Add the vegetable puree. Start with equal amounts of broth and puree. You can add more as it cooks if you like. Add some seasoning.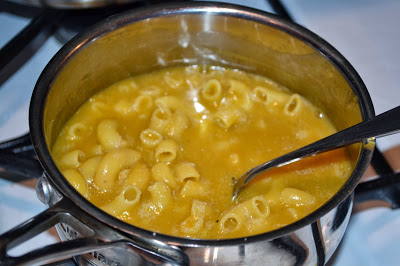 Bring to a boil and reduce heat. Allow the mixture to simmer, stirring once in a while. As the liquids reduce and it gets thicker you'll need to stir more so it doesn't stick to the pan. You can add more broth and/or vegetables at any time during this process.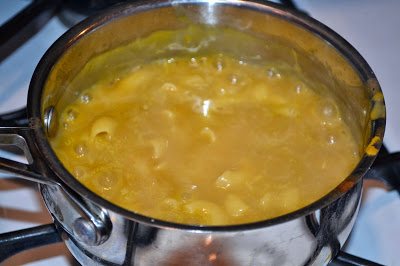 Cook the mixture until the liquids reduce enough to be a thick sauce. Adjust the seasoning to taste.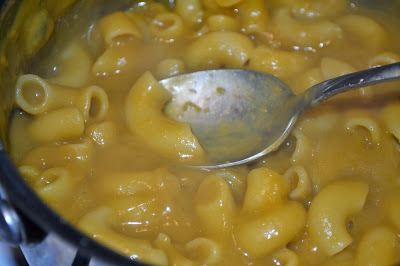 You can add cooked meat or vegetables at this point and allow them to warm through.
Enjoy some amazing macaroni and cheese that is filling, nourishing and totally dairy free!