This post may contain affiliate links which won't change your price but will share some commission.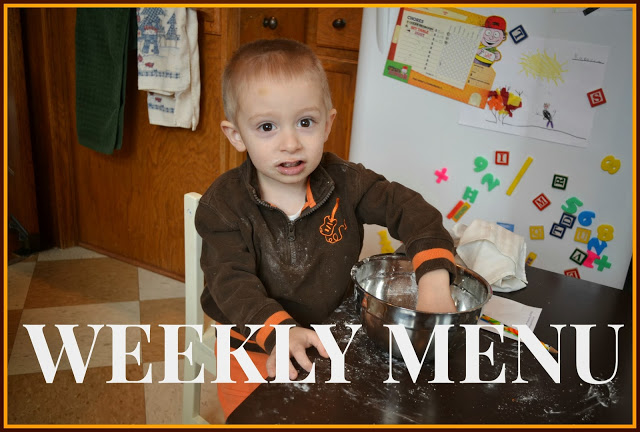 Good morning. I'm getting a late start on my post because I got side tracked trying to pick out a theme for my WordPress site. I can't wait for the transfer. But I do have to wait about a month yet. December is in full swing now. And I feel like I have a million and one things to get done!
This week will be another crazy busy week. Tonight is my daughter's Christmas program at church. Monday we are getting my daughter tested for allergies. We really want to know what she is allergic to and what is causing her hives…but the test will not be fun. I also have a chiro appointment. Tuesday my daughter's class is doing a little program, so Abram and I will go to that, in addition to their Kindermusik classes. Wednesday I have a chiro appointment. I really do need to find some time to go Christmas shopping. I might be able to squeeze in a little that morning. Else maybe Thursday. Thursday my son has to get a vaccination. And my daughter has dance. I also have a get-together in the evening. Friday I have a MomBreak steering team meeting. Saturday my husband and daughter might go to a Christmas music concert.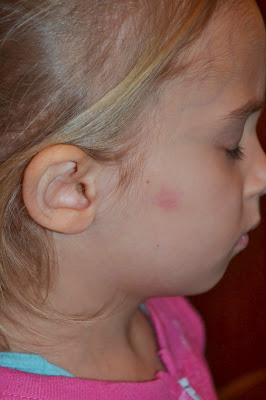 Another random hive…there were about five on the other cheek.
Somehow when we're not on the go I need to work on Christmas crafts/gifts and writing a Christmas letter/sending cards.
I also have plenty to keep me busy in the kitchen. I'm bringing bars for my daughters program on Tuesday. But I'm waiting until after her allergy test to make them so that I know I'm making something she can eat. I have to bring a dish to pass on Thursday evening…which I still have to figure out what it will be. I need to keep up with snacks/safe foods for the kids. I'm almost out of my go-to bars. And I like to have a batch of muffins or scones on hand for my son.
I'm still working on figuring out my thyroid issue. I haven't noticed any significant improvement with my medication increase. So I may have to go higher. It's very frustrating to feel like I've made so much progress in so many areas. But I still can't get my thyroid levels right…and that is what causes all of my unpleasant symptoms like leg pain and swelling, joint pain, weight gain, cystic acne, dry skin, ringing ears, cold hands (even though my body temperature is great), blood flow issues…all sorts of stuff. I'm also trying to play catch up on sleep after being up half of the night with my daughter on Thursday due to an ear infection.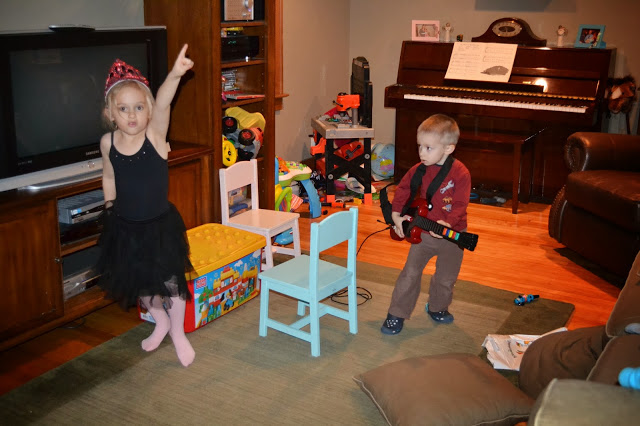 The dancer and the musician…this picture really captures my kids' personalities 🙂
On to this week's menu. I did my best to plan safe, easy meals. But they might all change after my daughter's allergy test tomorrow. I hope it doesn't eliminate much from our options. But we'll figure it out whatever the case. Eet smakelijk!
****MENU****

S (prep lunch and dinner, church, prep smoothies, puree vegetables, Christmas program)
  B – egg potato casserole, grapes
  L – grilled cheese, salmon, roasted vegetables
  D – (prep ahead) – cp roast chicken and vegetables

M (allergy test, bake bars, chiro)
  B – smoothie, TBD
  D – spaghetti, peas

T (AKM, KG program, RKM)
  B – yogurt, granola, fruit
  D – (prep ahead) – cp pork loin w/ sweet potatoes, beans

W (chiro, shopping?, soak flour)
  B – smoothie, TBD
  D – taco potatoes, roasted vegetables

Th (ped, shopping?, dance, MB party)
  B – baked oatmeal, yogurt
  D – (prep ahead) – cp herb chicken w/ vegetables

F (MBST)
  B – baked oatmeal, yogurt
  D – gf pancake and sausage muffins, broccoli, applesauce

S (shopping?, Christmas concert?)
  B – pancake muffins
  D – pan seared salmon, baked sweet potatoes, peas