This post may contain affiliate links which won't change your price but will share some commission.
This week's allergen friendly meal plan and agenda focus on celebrating Christmas and enjoying time with family.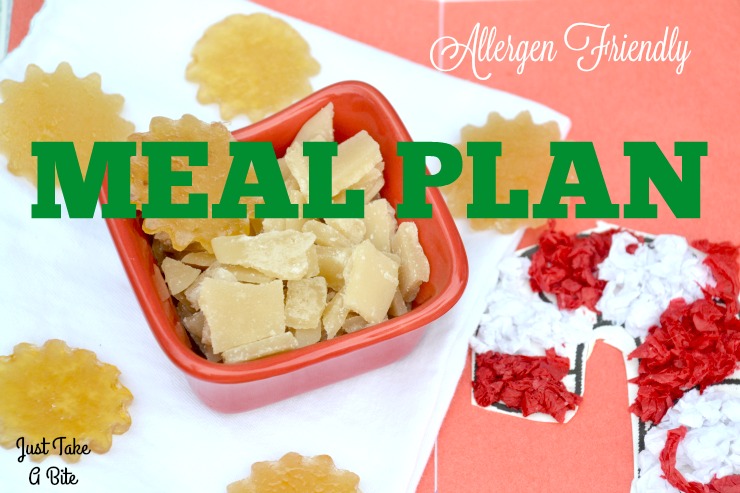 Merry Christmas!!
Did I just really say that? This month went by way too quickly. Are you ready to celebrate? I sure am! Though there is still plenty to get done in the next few days.
I think everyone is back to full health now. Hopefully it will stay that way while we visit family.
In the kitchen.
My kitchen work this week revolves around party food. Here is what's on the list.
Jello
TBD dessert (pumpkin pie, apple pie, cookies or bars)
Lemon bars
Ice cream
I'm trying not to give myself too many kitchen projects so that I can focus on enjoying time with my kids and extended family and not get too stressed.
On the blog.
Last week was all about chocolate and mint treats. I posted recipes for chocolate peppermint twist cookies, light and dark hot cocoa and peppermint coconut snowballs.
I have a delicious, easy and festive treat coming your way tomorrow. I'm also sharing some personal thoughts on Christmas this week.
Have a happy and healthy Christmas! Enjoy fellowship with loved ones and reflect on all of God's blessings over the past year. God is good. Merry Christmas!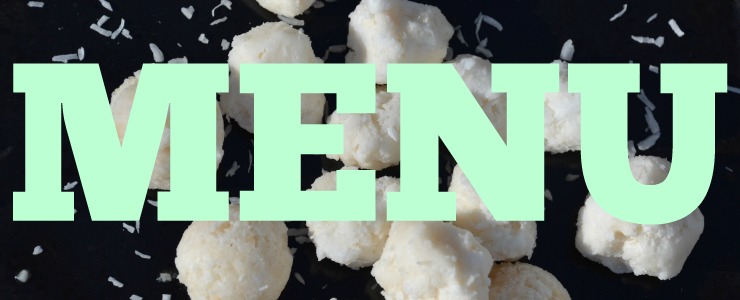 ROTATION: Each day starts with dinner and goes through lunch the next day.
Day 1: sourdough, squash, cabbage
Day 2: corn, spinach, grapes, cauliflower, brussels sprouts
Day 3: teff, eggplant, zucchini, blueberries, asparagus, sunbutter
Day 4: pumpkin, mushrooms, lettuce, cucumber, broccoli, cherries, olives, chickpeas, split peas
Sunday 2
B – cookies 'n' cream yogurt, fruit | broth, squash, burger
L – cp roast chicken, mashed potatoes, beans | chicken, spinach, squash
D – pan seared salmon, chips, carrots | salmon, spinach
prep: make broth, make sourdough bread
notes:
Monday 3
B – cereal, fruit | broth, spinach, salmon
D – favorite casserole, roasted asparagus, cinnamon apples | sauteed zucchini, beef
prep: soak teff
notes: clean
Tuesday 4
B – parfaits| teff porridge w/ cherries, liver
D – chicken fettuccine alfredo, broccoli, garlic bread | salad
prep: skim cream, make ice cream
notes:
Wednesday 1
B – hot cereal, fruit | broth, pumpkin
D – chicken nuggets, sweet potato fries, peas | chicken, squash
prep: make sourdough bread
notes:
Thursday 2
B – french toast muffins, fruit | broth, squash, chicken
D – roast duck, scalloped potatoes, roasted Brussels sprouts and cauliflower, pearsauce, corn pudding
prep: make jello, make dessert
notes:
Friday 3
B – muffins, fruit | broth spinach, duck
D – at family party
prep: soak flour for crackers
notes:
Saturday 4
B – neapolitan parfaits | broth, pumpkin, duck
D – grilled steak, baked potatoes, broccoli w/ cheese sauce
prep: snack food for trip – gf crackers
notes:
In order for me to support my blogging activities, I may receive monetary compensation or other types of remuneration for my endorsement, recommendation, testimonial and/or link to any products or services from this blog. It will not change the cost of any products or services for you.