This post may contain affiliate links which won't change your price but will share some commission.
I was challenged by Stonyfield to write about the best Christmas gift I ever received. After thirty five celebrations it's hard to settle on just one! Mine comes in a small package.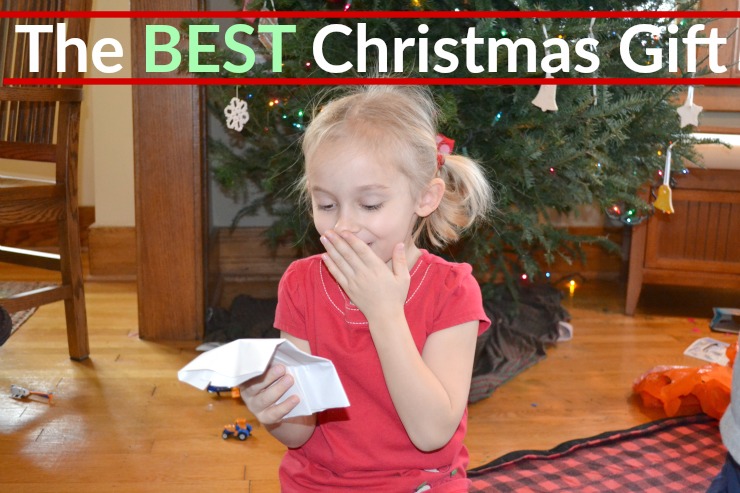 When it comes to gifts the most significant ones for me always seem to revolve around babies.
Lately I hear a song on the radio a lot called "A Baby Changes Everything." Every time I hear it I pause and reflect.
The most important birth was that of Christ Jesus. Long ago in a stable in Bethlehem. That baby sure changed everything! What an amazing gift that God sent to us. He is the reason I am even writing this post. There is no Christmas without the birth of our savior.
I received another "baby" when I was five years old. It was a birthday present. My first Cabbage Patch Kid. It was all I wanted.
Every store was selling out as soon as the dolls arrived. Finally one day just before my birthday a store nearby got a few. My mom called to ask…there were ten in stock.
By the time we got there only five were left!
It took me all of ten seconds to choose the one I wanted. She had a little tuft of blonde hair and a pacifier. She was mine. I named her Caroline Rebecca. I never wanted to let her go.
From that moment on I knew (even at five years old) that all I really wanted to do when I got older was be a mom.
I took her with me wherever I went. I played with dolls any chance I got. I pretended to nurse her, feed her, change her. She was my world.
Fast forward about twenty years. Happily married. Ready to start a family and have the children I have been wanting for so many years.
But it would not be that easy. In 2006 we started our long, lonely walk through the world of infertility. The one thing I had dreamed about since I was five years old seemed like just that, a dream. I didn't know if it would become a reality.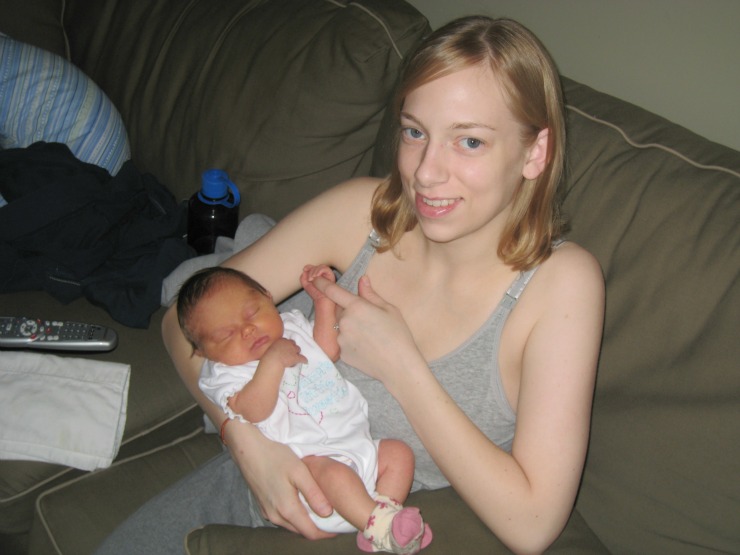 But in 2007 God gave us our first miraculous gift after various fertility treatments.
I found out I was pregnant in August and my daughter was born in April of 2008.
We started the journey again in 2009. After five emotionally and physically draining rounds of IVF we found out in September of 2010 that I was pregnant. My son was born in May of 2011.
Two precious gifts.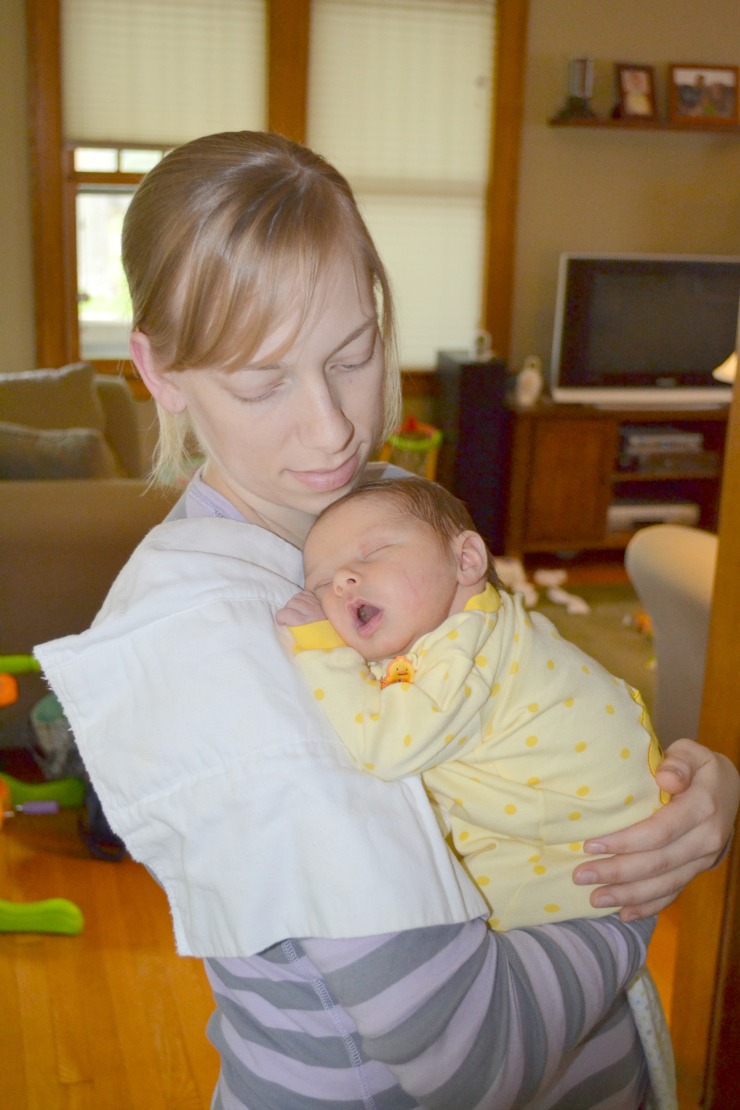 Yet I knew my family was not complete. I had dreamed since I was five years old of having a big family. I always wanted four children.
In 2013 we did our last round of IVF. Unfortunately it ended in a miscarriage. My dreams were crushed.
In December of 2013 I found out I was pregnant. We got to share the good news with our children and extended family as a special Christmas surprise. My oldest was the first to find out. Her reaction at only five years old was priceless (as you can see in the photo at the top).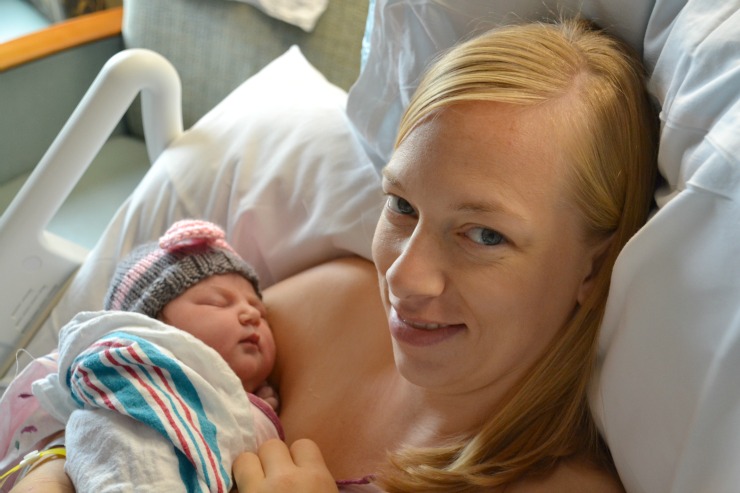 In August of 2014 my daughter was born. She has changed my life in so many ways. She has brought me down a path of healing. A baby was the only motivation strong enough to get healthy. She has taught me what it means to truly sacrifice as I have had to give up a lot to keep her nourished and thriving over the last sixteen months – food, time with friends, outings with my family, travel. None of it was as important as taking care of my little miracle.
She has taught me about contentment and true joy.
Johanna means "God is Gracious." He is indeed. And she reminds me every time I get her out of her crib and she gives me a big hug, every time she runs over, hops in my lap and snuggles, every time she comes up behind me and gives me kisses on my back, every time she laughs so hard she almost falls over.
A baby really does change everything. A baby (all of them) has been the best Christmas gift I ever received.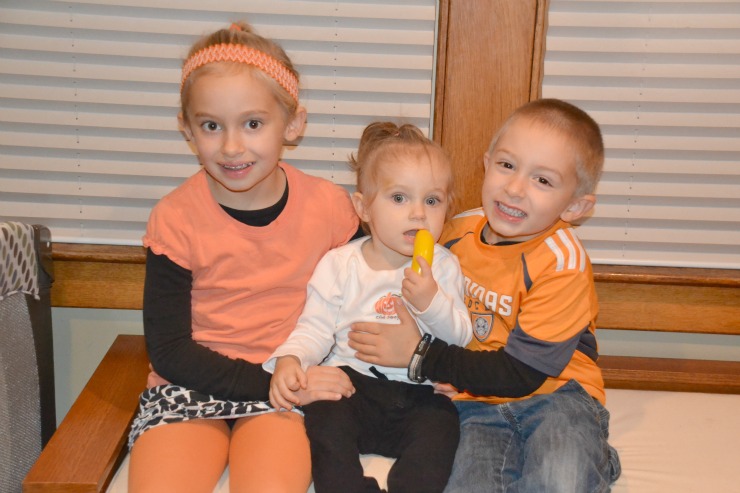 Whether or not there are any more precious gifts in my future I don't know. Whether or not my childhood dream of a large family is part of God's plan I don't know. That is in God's hands. His plans and his timing are perfect. I just know that the miracles He has entrusted to me so far have truly changed my life.
It is said that good things come in small packages. I wholeheartedly agree. From a tiny little baby in Bethlehem to the precious little ones sleeping upstairs as I write this. God has been gracious and changed my life through the miracle of a baby. It is the by far the best Christmas gift ever.