This post may contain affiliate links which won't change your price but will share some commission.
Gluten free baking can be intimidating and challenging. There are so many flours to choose from! I'm helping you out with my favorite gluten free flour mix.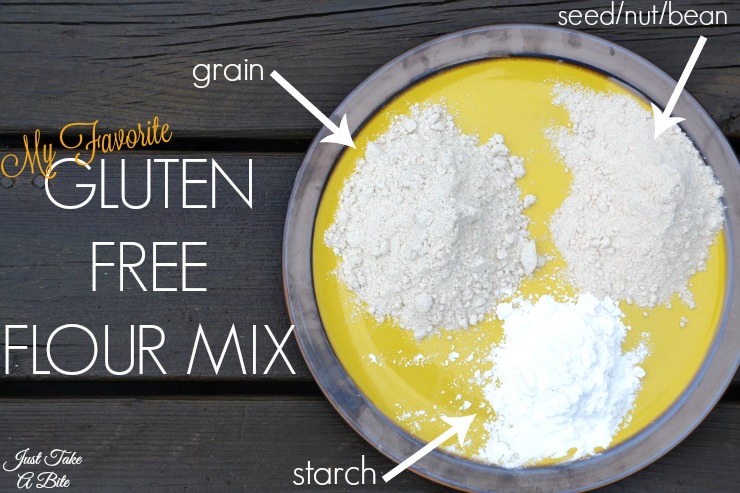 If you've ever tried gluten free baking you know it can be tricky. I can make the same recipe ten times and it turns out just a little differently every time. Though that may have more to do with my lack of precise measuring when I bake.
At any rate, gluten free baking is not nearly as forgiving as baking with wheat.
The ratio of sugar to fat is very important. But the real key to successful gluten free baking is using the right blend of flours.
Use all starchy flour and you'll get a dry, crumbly mess. Use all seeds and you might have a gooey, dense blob.
There are so many flours to choose from when it comes to gluten free baking. My recipes usually call for a gluten free flour mix of your choice. Everyone has different things on hand. And a variety of flours will work.
But after years of experimenting I have come up with my favorite gluten free flour mix.
Don't worry, I'm not going to tell you some exact flours to use. This is a general rule. Then use what you have on hand.
My gluten free flour mix is:

Not sure which is which? Here is a quick rundown of some common flours.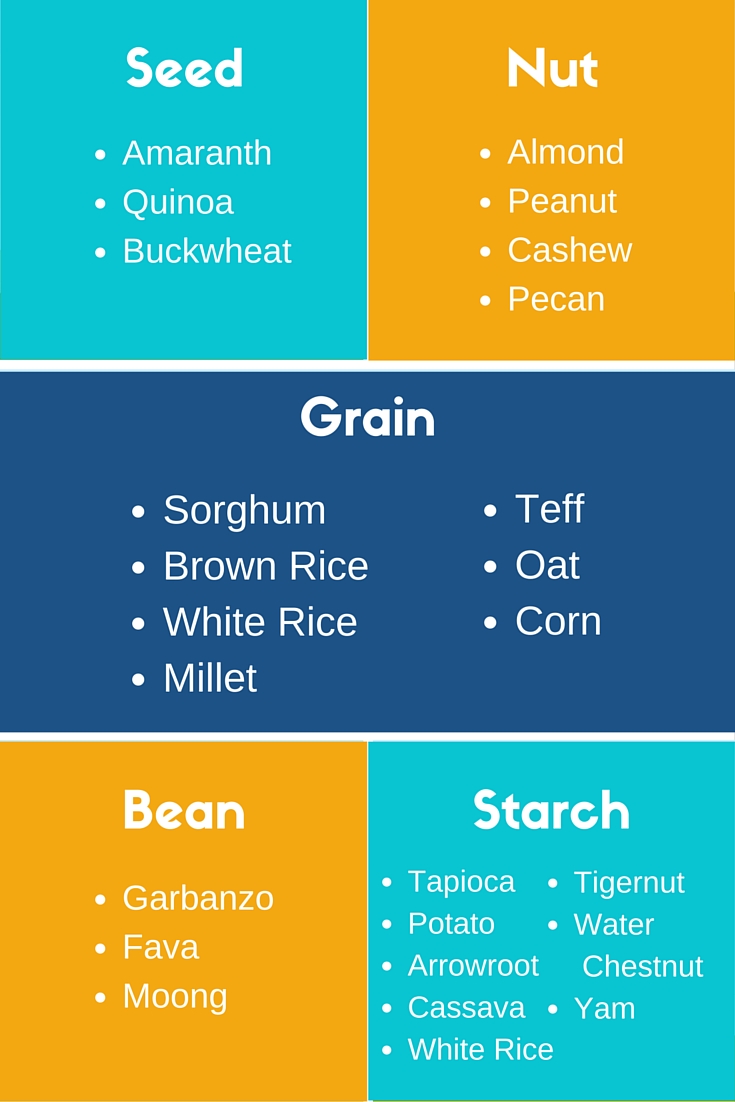 For your next recipe that calls for two cups of gluten free flour use one cup of grain, a half cup of seed, nut or bean and a half cup of starch. Choose from the above lists. Play around with combinations to see what flavors you like best.
Give my gluten free flour mix a try and see how your gluten free baked goods turn out!
Note that white rice can be used as a grain or a starch. It is technically a grain. But white rice behaves similar to a starch.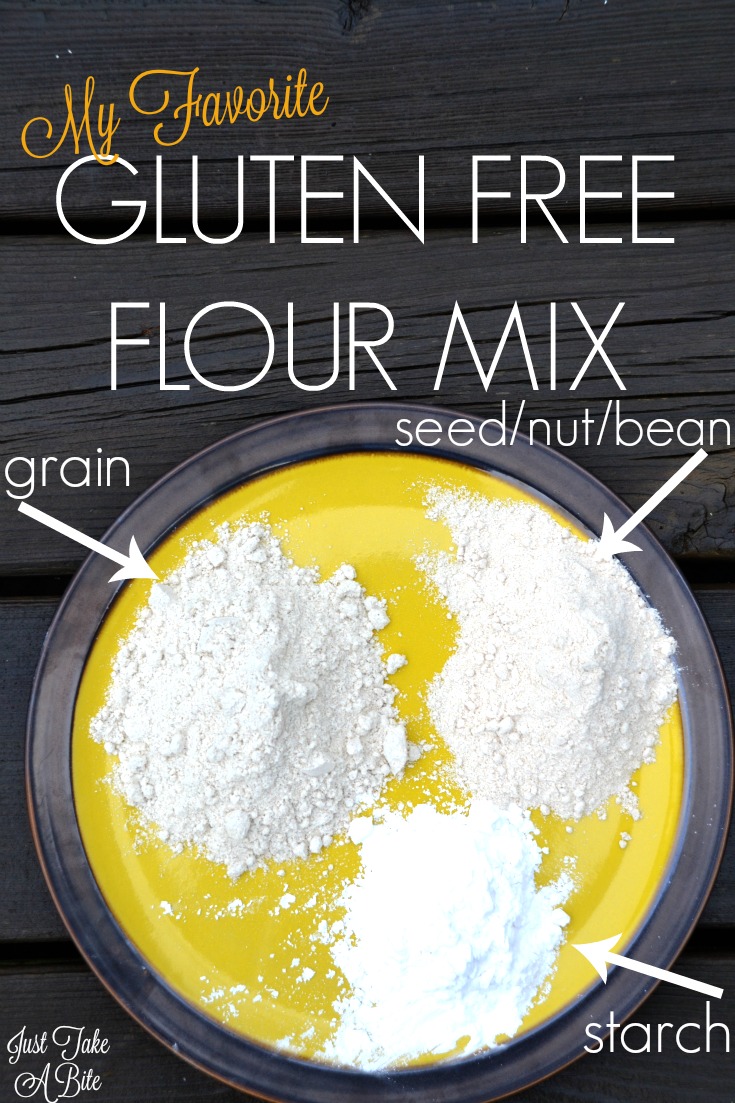 What is your favorite blend of flours?
I often use a combination of sorghum, amaranth and tapioca. My baked goods always come out well using those three.
Find your favorite combinations. Then mix up a whole batch so baking is simple. No measuring three or four flours at a time. Just use your mix!
Create a variety to rotate through different types of flour. Gluten free baking just got a little bit simpler.