This post may contain affiliate links which won't change your price but will share some commission.
This week's real food meal plan is focused on figuring out our new menu options that factor in my son's allergies. Time for a new rotation!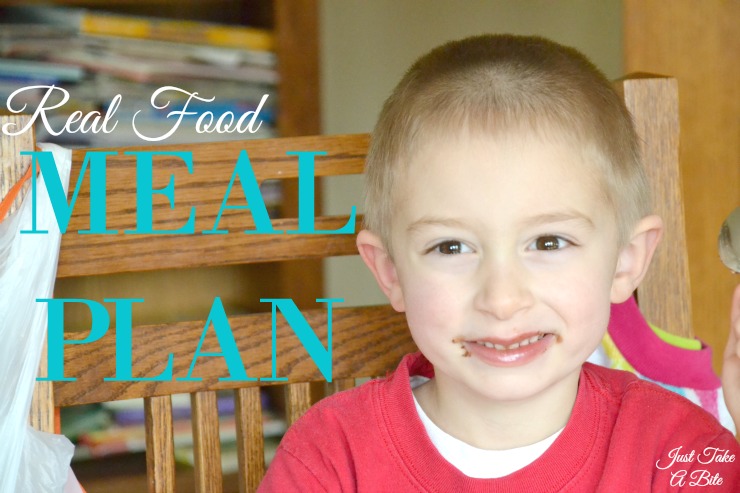 Happy Valentine's Day! Not exactly the best time to find out your son has a cocoa allergy. Poor kid.
Though cocoa is the least of my concerns. Sadly his allergy test did not go nearly as well as we had hoped. My son's new allergies include:
dairy
corn
oat
wheat
cocoa
sweet potato
peanut
almond
string bean
pea
apple
banana
Most of these are severe (especially nuts) and could result in anaphylaxis. He needs to avoid contact with them. And he should avoid all tree nuts and possibly all legumes. Eggs are still TBD since we didn't test them. We'll have to observe. We also now have an epi-pen.
We are thankful to have some answers as he's been having daily stomach aches, eczema and some vomiting due to food reactions. But we are also disappointed by the test results and it's a lot to take in.
He was also tested for environmental allergies. They were pretty bad too. The list includes:
cats
dogs
feathers
dust mites
tree pollen
grass
nettle
ragweed
corn pollen
mold
corn smut
Talk about cruelty…I think the allergist dashed my son's hopes and dreams when she said due to his feather allergy he should not be around free-range chickens or collect eggs.
So, it's back to the drawing board when it comes to feeding my family. That will take time to figure it all out.
On the flip side we are starting to re-introduce foods for my youngest. So far bananas have gone well! Sweet potatoes are TBD. She had some yesterday so we're in the observation phase. This coming weekend we'll try rice. Sourdough may be on its way out. She seems to be reacting to it lately.
In the kitchen.
Due to my son's allergies he can't eat most of the snacks I have on hand. So it's time to start baking again to make safe food for him. My kitchen work includes:
beef broth (in my new roaster!!!!)
TBD scones
On the blog.
Last week I shared some delicious Valentine's Day treats. There is still time to make them! Especially the two ingredient Nestle Crunch® bites. So simple. And the divine chocolate cake is, well, divine! My husband enjoyed it all last week.
Coming up this week I have a timely post on my feelings about food allergies.
And the countdown is on! Exactly one month until my book release. I can't wait to share it with you. If only I could snap my fingers and have all of the work done related to selling it. Writing the book was the easy part.
On the menu.
It will take some time to get a feel for our new dietary restrictions and how to incorporate everyone's needs. I tried to stick to really simple meals this week while I work on all the details. I'll have an updated rotation soon.
Here is our real food meal plan. What's on your menu this week? Any fun chocolate treats?

ROTATION: Each day starts with dinner and goes through lunch the next day. Foods in () are things yet to be tried.
Day 1: sourdough?, squash, cabbage, banana (potato, carrot, beet, cassava, tapioca)
Day 2: corn, grapes, cauliflower, brussels sprouts, broccoli (avocado, amaranth)
Day 3: teff, eggplant, zucchini, blueberries, asparagus, spinach, (sunbutter, sorghum, beans, peas)
Day 4: pumpkin, mushrooms, lettuce, cucumber, cherries, olives, split peas (rice, millet, egg, dairy)
Sunday 1
B – cereal, fruit | teff cherry bars | broth w/ squash, brussels sprouts, chicken
L – beef stroganoff, broccoli, peaches
D – hot dogs, roasted cauliflower and brussels sprouts, chips
prep: make gummies, make bars, soak flour for graham crackers
notes:
Monday 2
B – yogurt, granola | breakfast bar, gummies | beef, cauliflower, brussels sprouts
D – sloppy joes, squash, cheesy potatoes
prep: boil eggs, make graham crackers, prep smoothies
notes:
Tuesday 3
B – hard boiled egg, toast | blueberry spinach smoothies
D – cp pork chops, rice, beans, spinach
prep:
notes:
Wednesday 4
B – cereal, fruit | broth, pork, spinach
D – pork burgers, french fries, peas, salad
prep: soak flour for breakfast cookies, prep smoothie
notes:
Thursday 1
B – teff cherry bars, pork/yogurt | pumpkin smothie
D – squash and sausage soup, breakfast cookies
prep: bake breakfast cookies
notes: early/easy clean up
Friday 2
B – breakfast cookies, gummies/yogurt | squash soup
D – hot dogs, scones, roasted cauliflower and brussels sprouts
prep: bake scones
notes: easy/husband out for dinner
Saturday 3
B – scones, fruit | broth, brussels sprouts
D – hot taco rice, salsa, guacamole
prep:
notes: introduce rice
In order for me to support my blogging activities, I may receive monetary compensation or other types of remuneration for my endorsement, recommendation, testimonial and/or link to any products or services from this blog. It will not change the cost of any products or services for you.