This post may contain affiliate links which won't change your price but will share some commission.
This week's real food meal plan and agenda focus on a birthday celebration and the start of spring sports.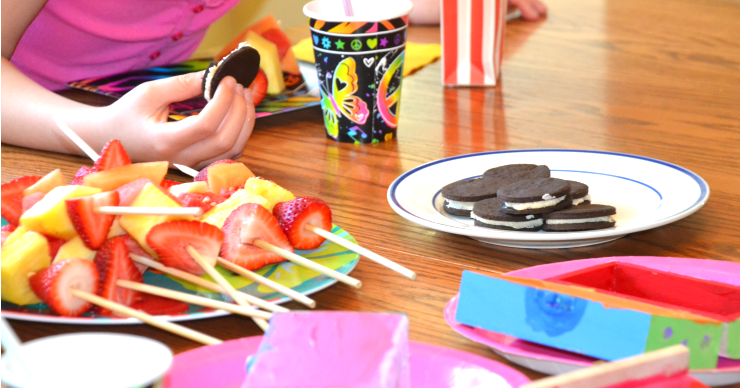 Happy Birthday to my big eight-year old! I can't even believe I'm saying that. We started the celebration yesterday with a small party and family gifts. Today we're celebrating with a special outing, homemade pizza and angel food cake.
Now I have a few weeks until we start the festivities all over for my son who turns five.
More diet changes.
This week I kick off a new experiment. I am going to give me oldest a few days of break from dairy. She has always been my huge milk drinker. So it won't be easy. But I've been curious for years now if it would help her. Especially now that allergy season is starting her body could use a reduction in inflammation. So we'll see how it goes. Three out of five of us are already dairy free. So it won't be hard. I told her we'd wait until after her birthday.
In the kitchen.
My stock of safe snacks is quickly dwindling. So it's time to start baking again…though that's harder now that we finally have nice weather. We just want to be outside! Here is my kitchen agenda for the week:
coconut milk
coconut milk yogurt
meal for friend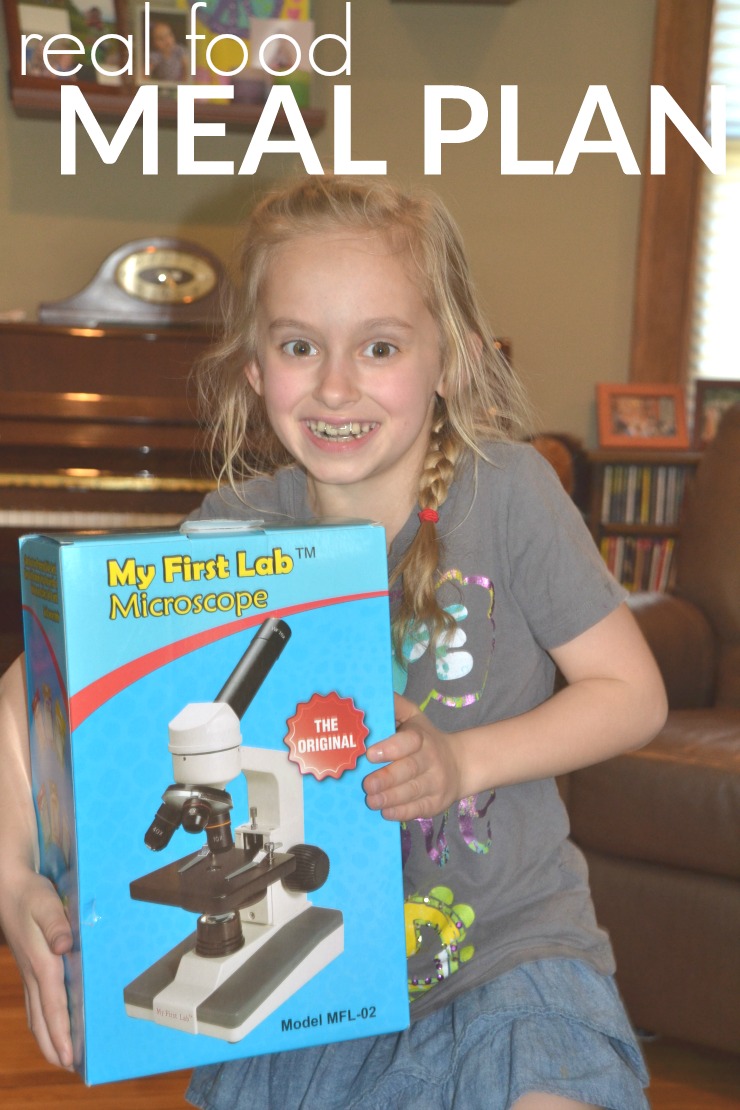 Tuning in?
I hope you've been tuning in to The Truth About Cancer!!! I rarely watch videos/summits. But this is such important information. Everyone is impacted by cancer. And there is so much you can do about it. Just this morning I was so fascinated to hear about how the spine can have such a big impact on your health, including cancer.
Spring has finally sprung by us. We even grilled and ate dinner outside last night! What a change from the snow and sleet we had just one week ago. I hope it stays!
Here is our real food meal plan for the week. I'm looking forward to more fresh fruits and veggies in the coming weeks. What's on your menu?

ROTATION: Each day starts with dinner and goes through lunch the next day. Foods in () are things yet to be tried by at least one child.
Day 1: squash, cabbage, banana (strawberry, pineapple)
Day 1: squash, cabbage, carrot, tapioca, strawberry (cassava)
Day 2: corn, grapes, cauliflower, brussels sprouts, broccoli, avocado? (amaranth, tomato, orange, watermelon, raspberry)
Day 2: grapes, cauliflower, brussels sprouts, broccoli, tomato, orange, amaranth, raspberry (avocado)
Day 3: teff, eggplant, zucchini, blueberries, asparagus, spinach, sunbutter (sorghum, beans, kiwi, quinoa)
Day 3: teff, eggplant, zucchini, blueberries, asparagus, spinach, sunbutter, sorghum, quinoa
Day 4: pumpkin, lettuce, cucumber, cherries, split peas, rice (millet, egg, dairy)
Day 4: pumpkin, lettuce, cucumber, cherries, olives, peppers, onion, coconut, millet (egg)
Sunday 1
B – english muffin, fruit | pumpkin, beef, sauerkraut
L – cp roast beef, carrots, potatoes
D – make-your-own pizza, roasted purple cabbage; angel food cake
prep: make frosting/decorate cake, make pizza dough
notes: Birthday celebration
Monday 2
B – yogurt, granola, fruit | cabbage, beef
D – zucchini noodles w/ broccoli and sausage, garlic toast
prep: make coconut milk, make coconut milk yogurt, boil eggs
notes:
Tuesday 3
B – hard boiled egg, toast | leftovers | cm yogurt w/ strawberries
D – cp pork chops, beans, eggplant, rice
prep: soak teff
notes: ready any time
Wednesday 4
B – cereal, fruit| teff porridge w/ blueberries
D – tacos, salad
prep: make pumpkin yogurt
notes: quick prep
Thursday 1
B – hard boiled egg, toast | pumpkin yogurt w/ cherries
D – squash and sausage soup, muffins
prep: bake muffins, soak flour for pancakes, prep smoothies, make meal for friend
notes: early dinner
Friday 2
B – yogurt, granola bar | squash cherry smoothies
D – pancakes, sausage, roasted cauliflower, fruit
prep: soak flour for bread
notes:
Saturday 3
B – pancakes, sausage
D – sandwiches w/ homemade lunch meat, chips, roasted asparagus
prep: make lunch meat, make bread
notes: kids help prep dinner