This post may contain affiliate links which won't change your price but will share some commission.
This week's real food meal plan and agenda focus on getting back into routines and preparing for birthday celebrations!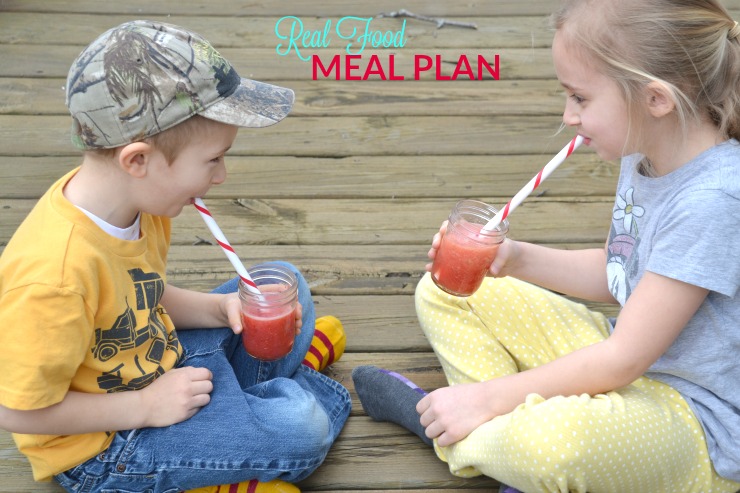 Spring break is coming to an end. We had such a fun week at home. What a joy to have all three of my children with me all day long! I sure will miss it.
What I won't miss is this arctic weather! I'm so happy to see sun and 60's in the forecast this week. MUCH better than the snow and 30's we've been having.
Let's party!
We are now gearing up for my daughter's 8th birthday (in one week). How is my baby getting so big? She is my "Type 1" kid…that loves to celebrate anything and everything. So birthdays are a big deal to her. She's been planning her own celebration for months. We're having a small party with a few friends and our regular family celebration. Fun, but lots of cleaning and baking involved.
In the kitchen.
I'm trying not to pack my agenda too much since it's back to all of our usual activities this week. Here is what I have on my kitchen to-do list.
beef jerky (recipe coming tomorrow)
angel food cake (new recipe)
banana bites (new recipe)
Have you been reading all of The Truth About Cancer information going around? Some really great stuff that you don't want to miss. Plus you can now watch the video trailer! I hope I find time to watch it very soon. It's always good to be prepared with the information you need before an emergency arises.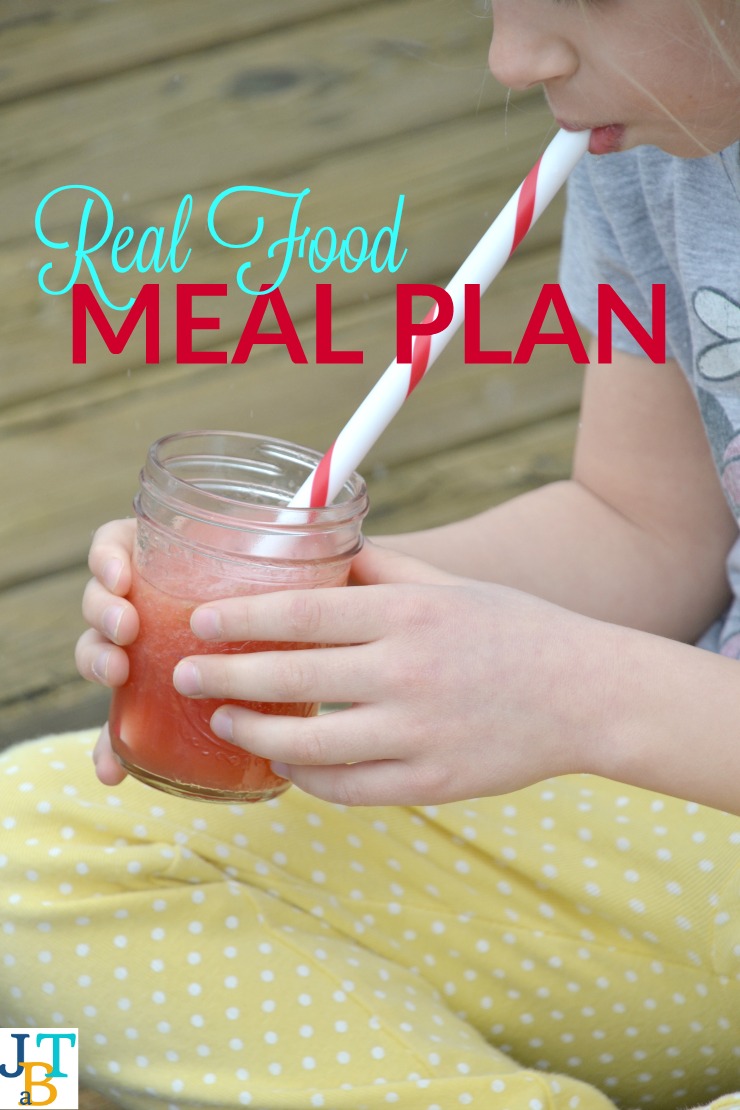 I've got some fun meals on this week's real food meal plan. I'm so anxious to try my new spiralizer! My son will be very happy to have noodles again. I'll be happy that he's eating more vegetables. A win for everyone.
Now to enjoy the week as it gets a little warmer every day, eventually getting to the 70's by next week. Gotta love living in the midwest. One day it's snowing. A week later it's 70 and sunny.
What's on your menu this week?

ROTATION: Each day starts with dinner and goes through lunch the next day. Foods in () are things yet to be tried by at least one child.
Day 1: squash, cabbage, banana (strawberry, pineapple)
Day 1: squash, cabbage, carrot, tapioca, strawberry (cassava)
Day 2: corn, grapes, cauliflower, brussels sprouts, broccoli, avocado? (amaranth, tomato, orange, watermelon, raspberry)
Day 2: grapes, cauliflower, brussels sprouts, broccoli, tomato, orange, amaranth, raspberry (avocado)
Day 3: teff, eggplant, zucchini, blueberries, asparagus, spinach, sunbutter (sorghum, beans, kiwi, quinoa)
Day 3: teff, eggplant, zucchini, blueberries, asparagus, spinach, sunbutter, sorghum, quinoa
Day 4: pumpkin, lettuce, cucumber, cherries, split peas, rice (millet, egg, dairy)
Day 4: pumpkin, lettuce, cucumber, cherries, olives, peppers, onion, coconut, millet (egg)
Sunday 2
B – cereal, fruit | anchovies, roasted cabbage | pumpkin bread, fruit
L – cp meatloaf, carrots, baked potatoes
D – quesadillas, broccoli, fruit salad
prep: make beef jerky
notes:
Monday 3
B – yogurt, granola, fruit | leftovers
D – sloppy joes, beans, spinach, french fries
prep: soak flour for muffins, soak oats, prep smoothies
notes:
Tuesday 4
B – oatmeal | blueberry spinach smoothies
D – turkey soup, pumpkin muffins
prep: make pumpkin yogurt, bake muffins
notes: dinner ready any time
Wednesday 1
B – granola bar, fruit | pumpkin yogurt w/ cherries
D – macaroni and cheese/zucchini noodles w/ squash, squash, ring balogna
prep: make banana bites, prep smoothies
notes:
Thursday 2
B – yogurt, granola bar | squash cherry smoothies
D – pork and beef meatballs, roasted cauliflower, seasoned rice
prep: make gummies
notes: early dinner
Friday 3
B – cereal, fruit | leftovers
D – scrambled eggs, toast w/ jam, peas, spinach
prep: clean, make Oreos®, soak flour for porridge
notes:
Saturday 4
B – cereal, fruit | teff porridge w/ blueberries
D – hot dogs, salad, chips
prep: make fruit kabobs, make slushies, bake angel food cake
notes: birthday party