This post may contain affiliate links which won't change your price but will share some commission.
Keep the Halloween treats simple, nutritious and delicious with these pumpkin filled chocolates. Free of major allergens but full of flavor.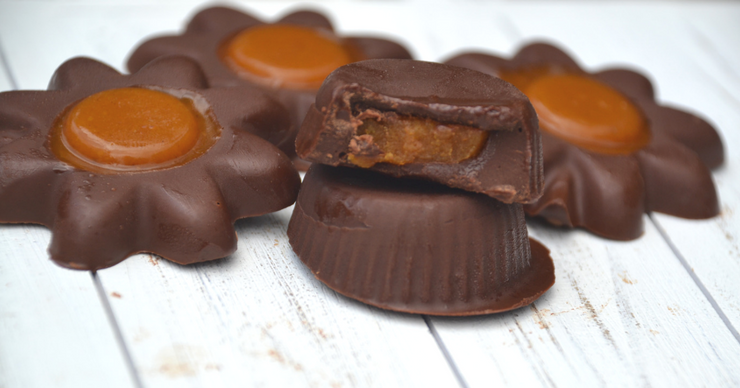 Halloween is just around the corner. Which means candy everywhere you turn.
Should Kids Eat Sugar?
I'm not one to tell my kids they can never have anything sweet. But I am one to shy away from most traditional processed candy.
We don't do any food coloring.
NONE. Which eliminates pretty much all fruity candy.
I let my kids choose a couple chocolates as a special treat. But even if the ingredients aren't too horrible I still think ethically the big name companies are not so great. And I'd prefer not to support them.
So I turn to my tried and true solution – I make my own!

Simple Treat for Pumpkin Season!
This year I went with something festive – pumpkin filled chocolates!!
Delicious, melt-in-your-mouth chocolate (I use this brand because it is allergen-free) filled with gooey, sweetened pumpkin…made with Perfect Supplements gelatin! Candy with good stuff in it? Yes, please.
These are a huge hit with my kids (especially my son that has been cocoa free for the last year and can now have it again…and my toddler that could care less about sweets but loves chocolate). We love to make them in fun shapes.
As an added bonus they are super easy to make. And if there happens to be either leftover pumpkin or chocolate they are great plain!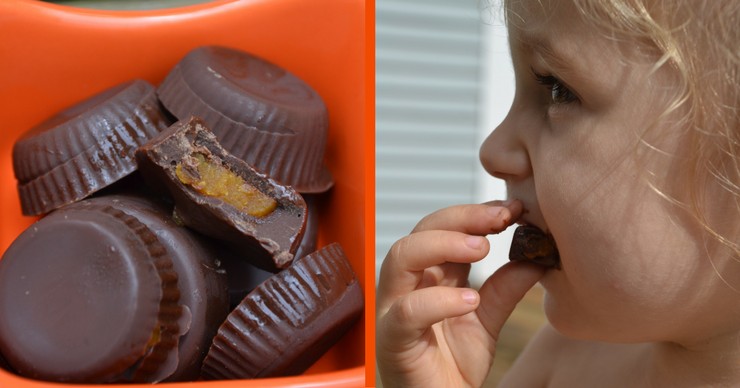 Easy Pumpkin-filled Chocolates!
Easy Pumpkin Filled Chocolates
2016-10-12 14:32:14
A simple allergy friendly chocolate filled with gooey pumpkin.
Ingredients
1 1/2 cups chocolate chunks or chocolate chips
1/2 cup pure pumpkin
1/8 tsp. cinnamon
1 Tbsp. maple syrup
pinch unrefined sea salt
1 1/2 tsp. Perfect Supplements gelatin
Instructions
Melt the chocolate over a double boiler.
Fill the bottom of candy molds with half of the chocolate. Freeze to set while making the filling.
Combine the pumpkin, cinnamon, syrup, salt and gelatin in a small saucepan.
Let sit 1 minute.
Heat over low - medium heat until the gelatin is dissolved (about 3 minutes).
Add a small scoop of the pumpkin mixture to each chocolate mold. Freeze to set (about 3 minutes).
Warm the remaining chocolate. Fill the candy molds to the top. Chill.
When chocolate is solid remove the candy from the molds.
Store in the refrigerator for up to two weeks.
Just Take A Bite https://justtakeabite.com/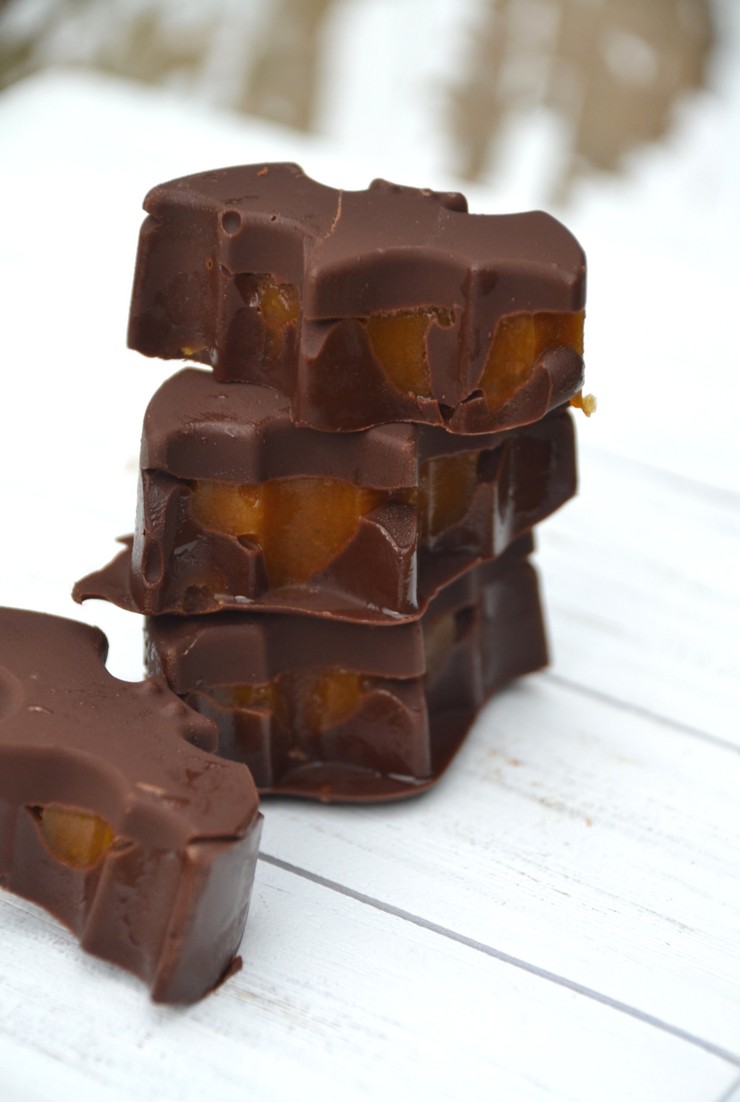 Looking for a few other fun Halloween treats? Try these!
Five Minute Salted Honey Chocolates