This post may contain affiliate links which won't change your price but will share some commission.
This week's real food meal plan and agenda focus on preserving squash and pumpkin and being creative in the kitchen.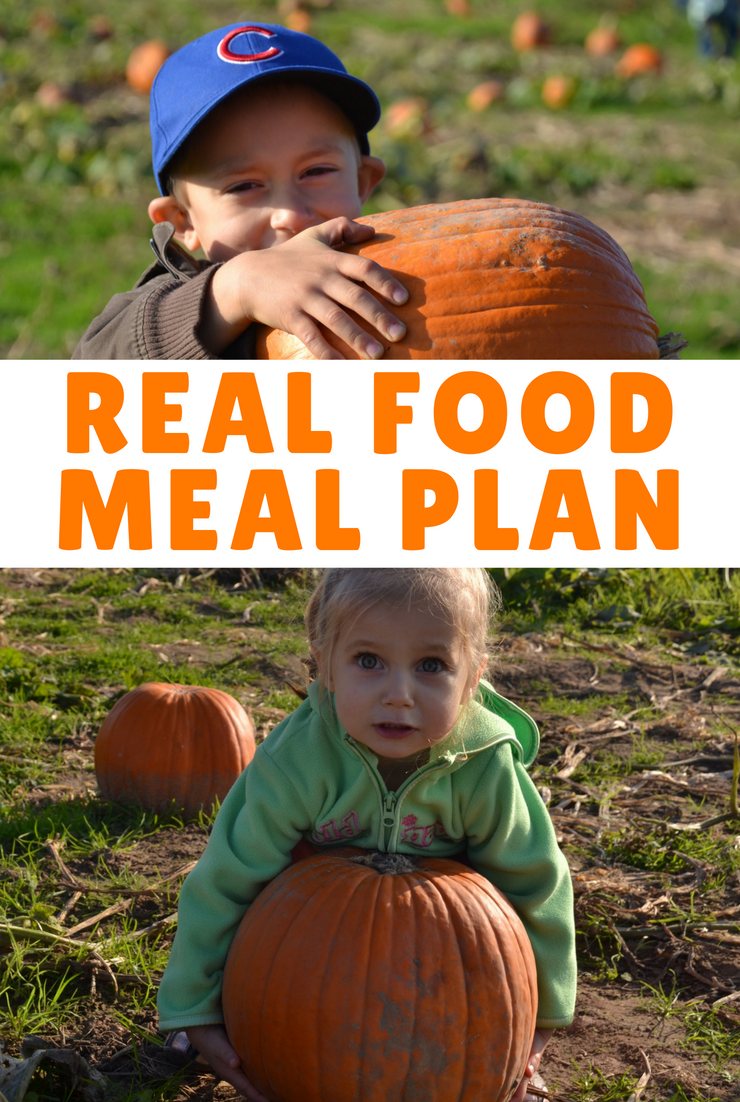 We sold our house! We closed on our farm! God is good!!
What a difference a week can make. Last weekend we were in house showing mode. We were coming and going constantly and keeping everything insanely neat. This week we're relaxing and taking a break from packing and cleaning.
Fall Projects.
We went to the orchard yesterday to stock up on squash and pumpkin. So I'll be baking and freezing any chance I can get this week. My other kitchen projects include muffins and pumpkin chocolate chip scones.
Don't Miss Out!!
Don't forget that time is almost up for the Perfect Supplements giveaway! There are so many products to choose from.
The Kids Cook Real Food free knife skills videos are also still available. The full Kids Cook Real Food will open on Thursday!
I've got another fun treat for you tomorrow. Be sure to come back and check it out.
Here is our real food meal plan for the week. I have to be creative since we are down to only ground beef and ground pork in our freezer (I want chicken!!).
What is on your menu?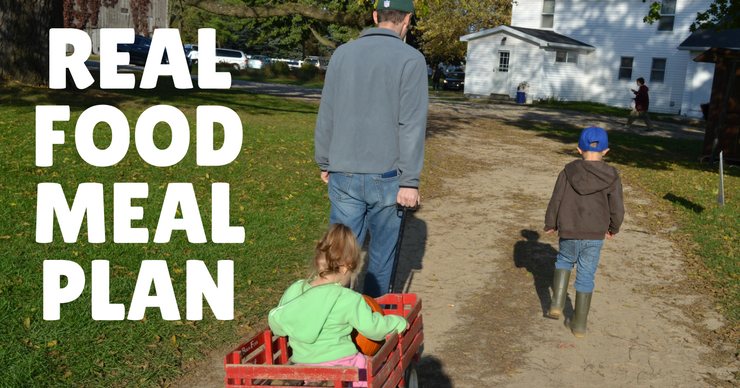 ROTATION: Each day starts with dinner and goes through lunch the next day. Foods in () are things yet to be tried.
Sunday 1
B – cereal, fruit | meatballs, peas
L – crockpot brisket, carrots, potatoes
D – fish, squash, french fries
prep: bake/freeze squash, prep smoothies
notes:
Monday 2
B – yogurt, granola bar | squash cherry smoothie, muffin
D – crockpot pork and apple meatballs, rice, broccoli
prep:
notes: prep ahead dinner
Tuesday 3
B – cereal, fruit | banana, avocado, meatballs
D – tacos, peas
prep:
notes:
Wednesday 4
B – toast w/ sunbutter, spinach blueberry smoothie
D – squash and sausage soup, muffins
prep: bake muffins, boil eggs
notes: prep ahead dinner
Thursday 1
B – hard boiled egg, toast
D – tomato soup, grilled cheese
prep: soak flour for pancakes
notes:
Friday 2
B – yogurt, granola, fruit
D – pancakes, bacon, roasted cauliflower
prep:
notes:
Saturday 3
B – pancakes, bacon
D – quiche, spinach, scones
prep: bake/freeze pumpkin, bake scones
notes:
Day 1: squash, cabbage, banana, strawberry (pineapple)
Day 1: squash, cabbage, carrot, tapioca, strawberry (cassava)
Day 2: corn, grapes, cauliflower, brussels sprouts, broccoli, avocado, raspberry (amaranth, tomato, orange)
Day 2: grapes, cauliflower, brussels sprouts, broccoli, amaranth, raspberry, orange
Day 3: teff, eggplant, zucchini, blueberries, asparagus, spinach, sunbutter, peach (kiwi, quinoa)
Day 3: teff, eggplant, zucchini, blueberries, asparagus, spinach, sunbutter, peach, sorghum, quinoa
Day 4: pumpkin, lettuce, cherries, split peas, rice, egg, olives, dairy (millet)
Day 4: pumpkin, lettuce, cucumber, cherries, olives, peppers, onion, coconut, millet, egg (dairy)