This post may contain affiliate links which won't change your price but will share some commission.
This week's real food meal plan and agenda focus on house selling, house closing and trying to figure out when to cook and bake for my family!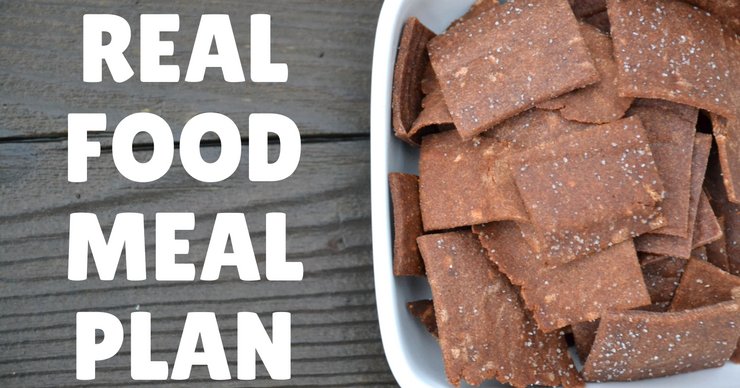 Can someone flip life back right side up?
I'm not sure if I'm coming or going right now! It's been a crazy weekend as we put our house up for sale Thursday evening. And between Friday and Saturday we had quite a few showings. Constant in and out of the house.
I'm thankful we are keeping today low key. The excitement picks back up tomorrow with a dentist appointment, a doctor appointment, Kindermusik, house showings and possibly house offers!! We are all anxious for this part of the process to be over so we can relax a little again.
We also close on our new house this week! It's all a bit overwhelming, all of the emotions. My oldest is having a hard time with it. So I'm especially anxious to get back to normal routines for her.
In The Kitchen.
I'm way behind in the kitchen since we've hardly been home lately. We're scraping by with the last few things in the freezer. I'm praying I get time to bake this week. My to-do list includes:
I'll be trying to pick away at the applesauce this week as time allows. I need to get to it before all of the apples go bad!
What's New.
Last week I shared some fun fall recipes with you:
And don't forget there is a giveaway for TWO PERFECT SUPPLEMENTS PRODUCTS! They have so many good products it's hard to choose.
Kids In The Kitchen!!
There is something else exciting come up this week. The Kids Cook Real Food course is back!!! You can check out the free knife skills videos starting Wednesday.
Now it's on to what really matters – the food! Here is our real food meal plan for the week.
What's on your menu?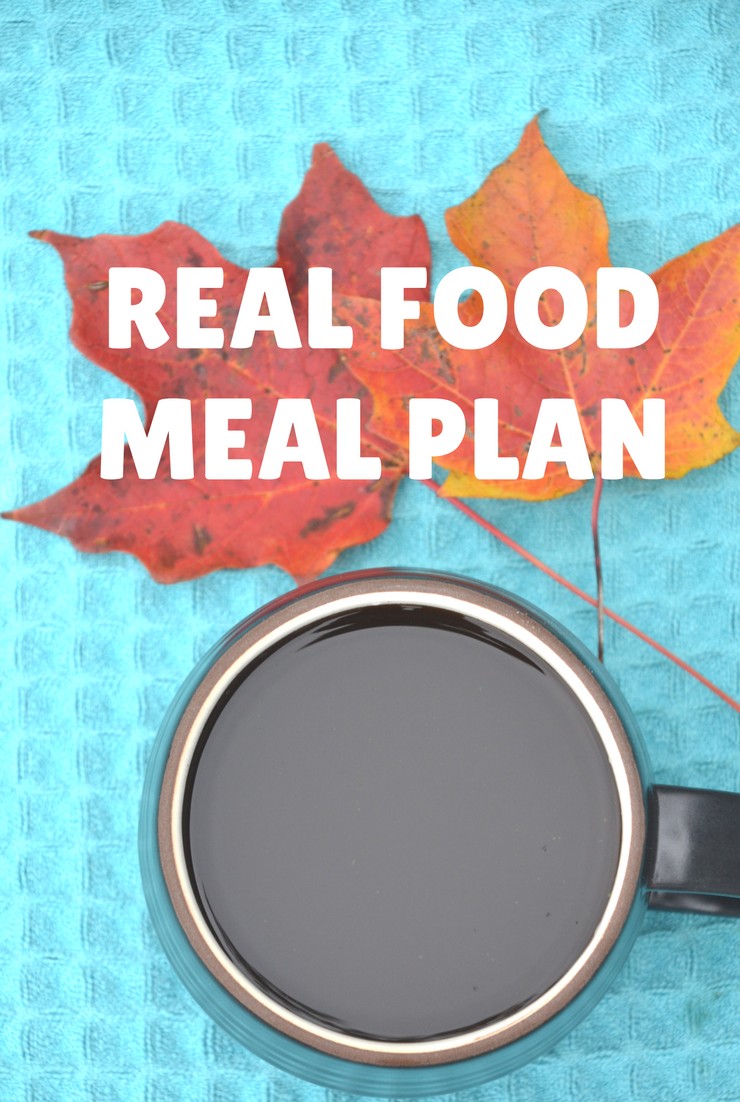 ROTATION: Each day starts with dinner and goes through lunch the next day. Foods in () are things yet to be tried.
Sunday 2
B – yogurt, granola bar | sloppy joe meat, broccoli | strawberries, sausage, muffin
L – crockpot short ribs, roasted potatoes, carrots
D – hamburgers, roasted cauliflower, fruit
prep: bake crackers, make gummies, soak beans
notes:
Monday 3
B – cereal, fruit | roasted cauliflower, burger
D – crockpot quinoa and beans, applesauce
prep:
notes:
Tuesday 4
B – bagel with sunbutter blueberry spinach smoothie
D – crockpot split pea soup, muffins
prep: bake muffins, soak oats and flour
notes:
Wednesday 1
B – oatmeal | porridge
D – meatloaf, roasted cabbage, baked potatoes
prep:
notes:
Thursday 2
B – yogurt, granola, fruit| squash cherry smoothies
D – pork meatballs, noodles, broccoli
prep:
notes:
Friday 3
B – cereal, fruit | avocado, banana, meatballs
D – apple coffee cake, sausage, sauteed zucchini
prep:
notes:
Saturday 4
B – coffee cake, scrambled eggs, fruit
D – tomato soup, grilled cheese
prep: make/can applesauce
notes:
Day 1: squash, cabbage, banana, strawberry (pineapple)
Day 1: squash, cabbage, carrot, tapioca, strawberry (cassava)
Day 2: corn, grapes, cauliflower, brussels sprouts, broccoli, avocado, raspberry (amaranth, tomato, orange)
Day 2: grapes, cauliflower, brussels sprouts, broccoli, amaranth, raspberry, orange
Day 3: teff, eggplant, zucchini, blueberries, asparagus, spinach, sunbutter, peach (kiwi, quinoa)
Day 3: teff, eggplant, zucchini, blueberries, asparagus, spinach, sunbutter, peach, sorghum, quinoa
Day 4: pumpkin, lettuce, cherries, split peas, rice, egg, olives, dairy (millet)
Day 4: pumpkin, lettuce, cucumber, cherries, olives, peppers, onion, coconut, millet, egg (dairy)