This post may contain affiliate links which won't change your price but will share some commission.
Easy to make and fun to eat, these allergy-friendly blueberry muffins are naturally free of gluten, dairy, eggs, nuts, corn, coconut, rice and soy. Breakfast just got a whole lot tastier.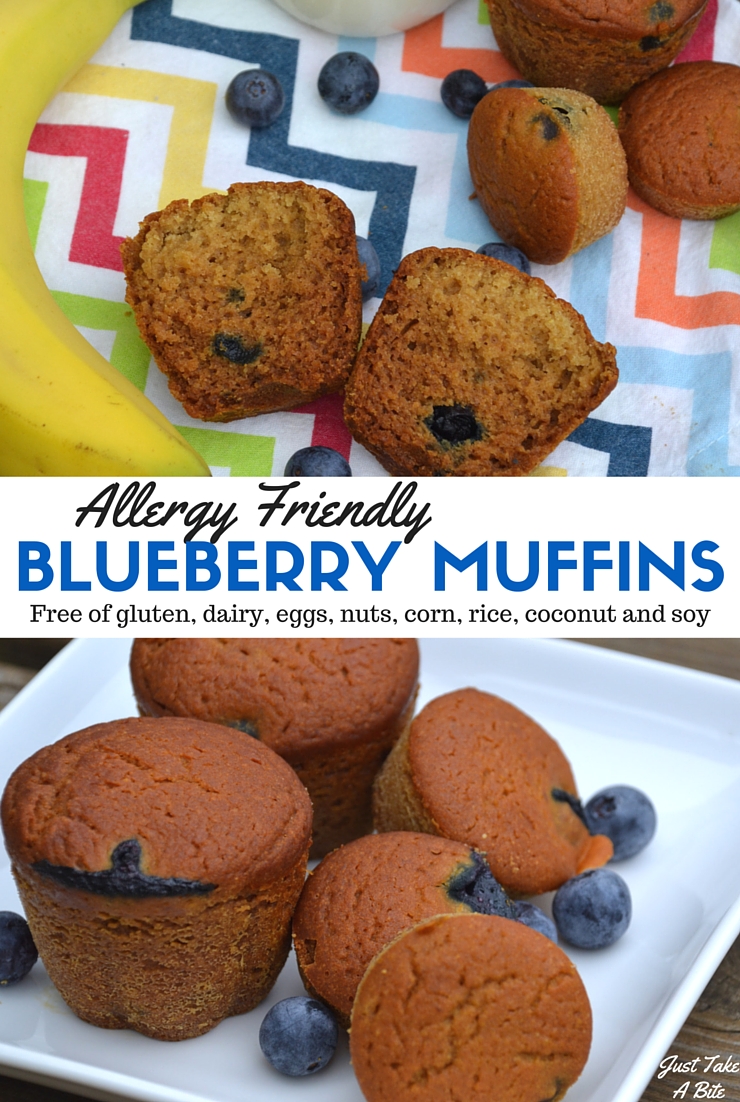 Let's get real. Allergen-free baking is tricky.
Sometimes it works. Sometimes it doesn't. You make numerous batches and spend a lot of money on specialty ingredients.
When my son was little and had gotten a new round of allergy testing…and restrictions, I had to do more baking experimentation. I was very experienced with gluten-free, dairy-free and nut-free baking. But adding eggs to the list too made it a bit harder. I started my experimenting with muffins.
Kid-Friendly Gluten-Free Muffins
He has always loved muffins. When he was two he'd get out of bed, hurry downstairs and declare he needed a muffin instantly. There was (and still is) no waiting for breakfast (he's just like his mama). And muffins top his list for breakfast fare.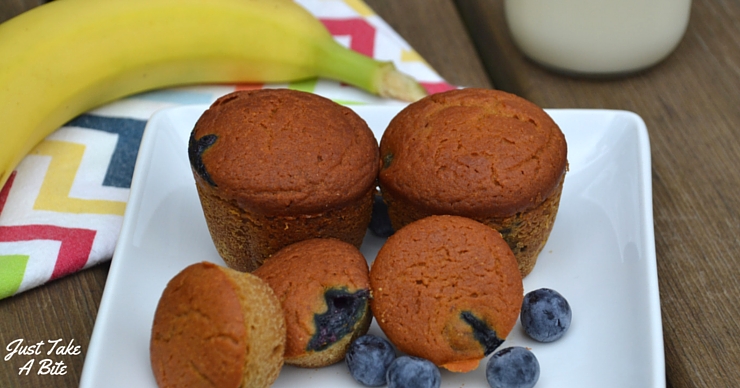 I went through a few batches that were either crumbly or too dense. But I finally perfected a truly allergen-free muffin.
You can add whatever you like to it. My son's favorite variety is blueberry. Me? I like chocolate chips (this is the brand we love). That's about as close as I get to dessert these days.
Easy, Egg-Free Muffins
These muffins are super easy to make. Just mix all of the ingredients in one bowl, pour into muffin tins and bake.
Every time I make muffins my son devours them and tells me I NEED to post the recipe. So today I'm finally sharing it.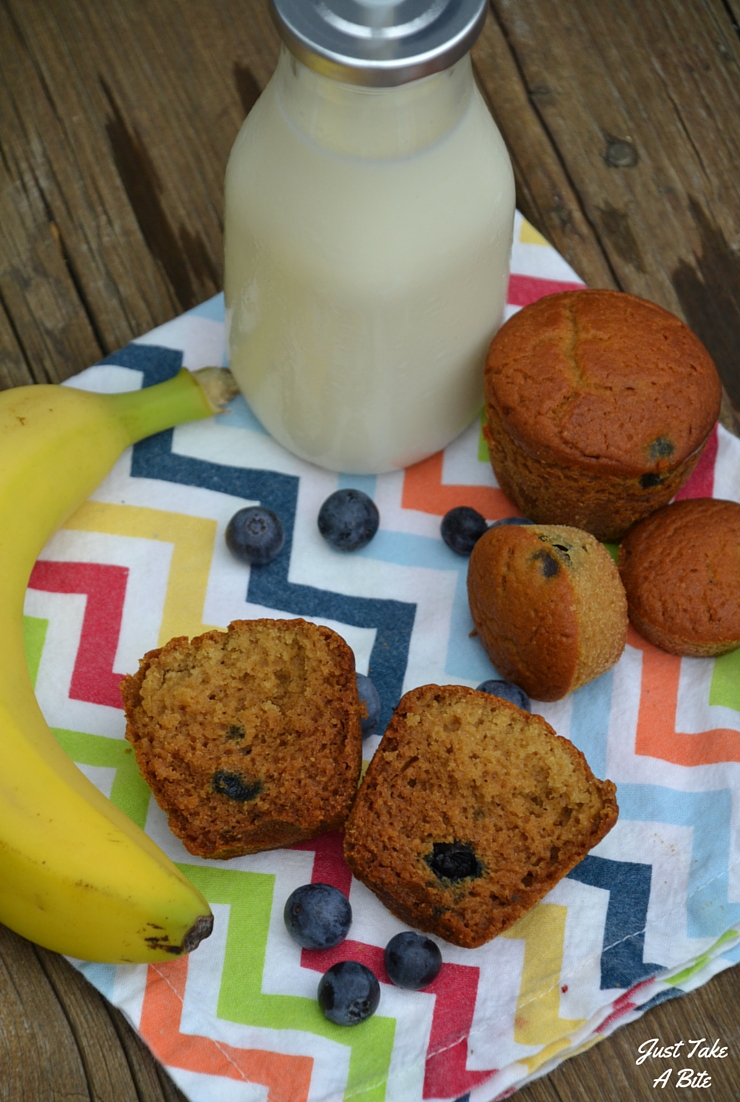 There are no eggs, dairy, coconut, nuts, corn, rice, gluten or soy in these allergy-friendly blueberry muffins. They are also pretty low in sweetener.
I use a combination of grass-fed gelatin (I use this brand – use the code TAKE10 for 10% off), olive oil and honey for an egg replacement. It works perfectly!
Muffins Kids Can Make
If you're looking for a way to get your kids in the kitchen to practice their cooking skills, allergen-free blueberry muffins are perfect. They can perfect their measuring and pouring skills. And of course sample the batter to make sure it's ok.
---
Not sure how to teach your kids to cook? Check out this cooking course! We've been using it for years!
---
I like to make a big batch and stock the freezer. Though with my son's appetite very few actually make it there. I love having an easy breakfast or perfect pairing with a bowl of nourishing soup ready whenever I need it.
Are you in need of a truly allergy-friendly muffin?
This is it! Choose your favorite additions and whip up a special breakfast treat.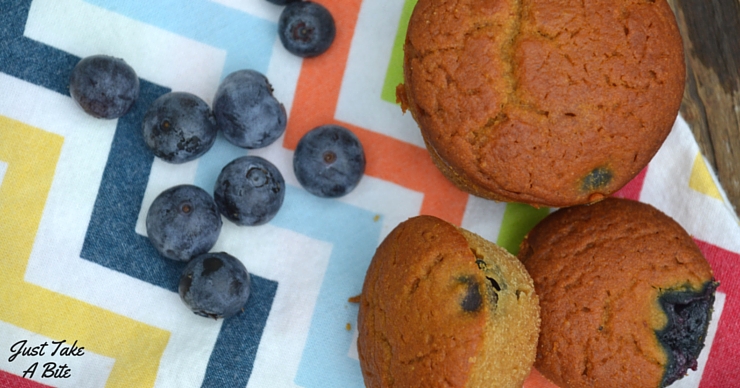 Allergy Friendly Blueberry Muffins
2016-07-03 05:54:07
Moist, slightly sweetened blueberry muffins free of gluten, dairy, eggs, corn, soy, rice and coconut.
Ingredients
1 1/2 cups sorghum flour
1/2 cup tapioca flour
3/4 cups water
3 Tbsp. cane sugar
1 1/2 tsp. baking soda
1/2 tsp. unrefined sea salt
1/4 cup honey
6 Tbsp. olive oil
1/4 cup cold water
3 tsp. grass-fed gelatin
1/4 cup hot water
1/2 cup blueberries (or any other fresh fruit, dried fruit or chocolate chips)
Instructions
Heat the oven to 350*F. Line muffin pan with muffin cups (paper or silicone).
In a large bowl combine the sorghum, tapioca and water. Mix well, removing any lumps.
Combine the 1/4 cup cold water and gelatin. Set aside.
Add the sugar, baking soda, salt, honey and olive oil to the flour mixture. Mix well.
Add the 1/4 cup hot water to the gelatin mixture and stir to dissolve.
Pour the gelatin water into the muffin batter. Mix by hand or with a hand mixer until well mixed.
Stir in fruit.
Fill muffin cups 3/4 full.
Bake for 30 - 40 minutes (30 minutes for mini muffins, 40 minutes for full size muffins).
Notes
To make pumpkin muffins reduce the 3/4 cups of water to 1/2 cup of water and add 1/2 cup of pumpkin to the batter.
One recipe makes about 12 full size muffins or 24 mini muffins.
Add 3 Tbsp. maple syrup and omit the blueberries to make vanilla cupcakes.
Just Take A Bite https://justtakeabite.com/