This post may contain affiliate links which won't change your price but will share some commission.
Working around egg allergies can be tricky. In this tutorial I'll show you how to bake without eggs by using a simple gelatin egg substitute. Convert your favorite baked good recipes into egg-free versions with a couple little tweaks.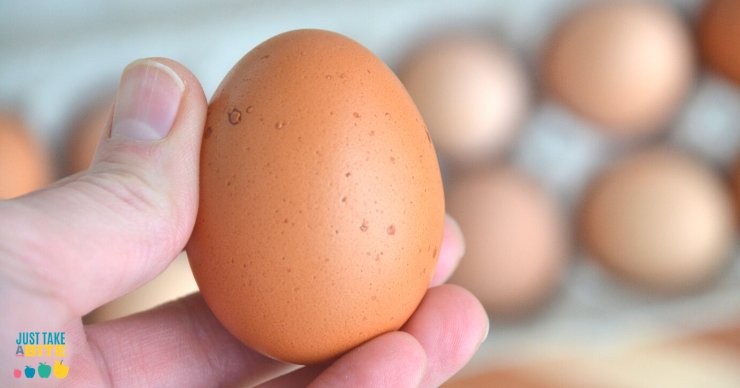 Gluten-free baking can be tricky. You have to learn what flours go well together. You need to learn the correct ratios of starch to fiber. But once you get the hang of it, you can make some pretty amazing baked goods.
Until you have to eliminate eggs.
Eggs can make or break allergen-free baked goods.
Have you ever seen a recipe that uses coconut flour? It's usually loaded with eggs.
Many wheat alternatives simply don't have the ability to bind. And that is where eggs come in. They are the glue that holds gluten and grain-free baked goods together.
What Can Be Used Instead of Eggs in Baking
As a mom of kids with allergies, I'm thankful there are quite a few options for egg replacements in baking. These include:
chia seeds
flax seeds
JUST egg
applesauce
banana
yogurt
nut or seed butter
psyllium husk
gelatin
They all have their place in certain recipes. But commercial egg replacers are usually loaded with unhealthy processed vegetable oils. And sometimes you either don't have another substitute on hand or your kids are allergic to those as well!
That's why my go-to egg substitute is gelatin.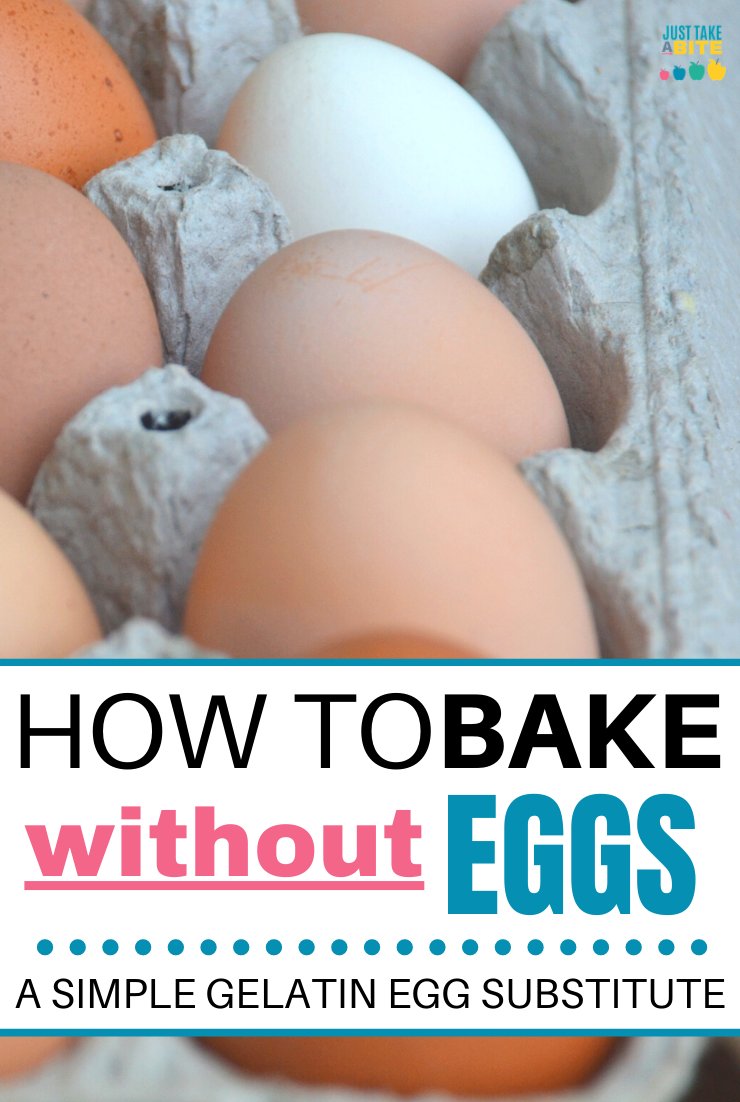 How to Replace Eggs with Gelatin
Gelatin is protein. So it is very similar to real eggs in that sense. Gelatin is also easy to have on hand at all times as it doesn't go bad. No refrigeration needed. No fear of it going rancid.
My general rule of thumb is one to two teaspoons of gelatin replaces one egg.
Simply mix the gelatin with a small amount of cold liquid (water, milk, etc.). Then dissolve it completely with hot water and add to your batter.
It's really that simple!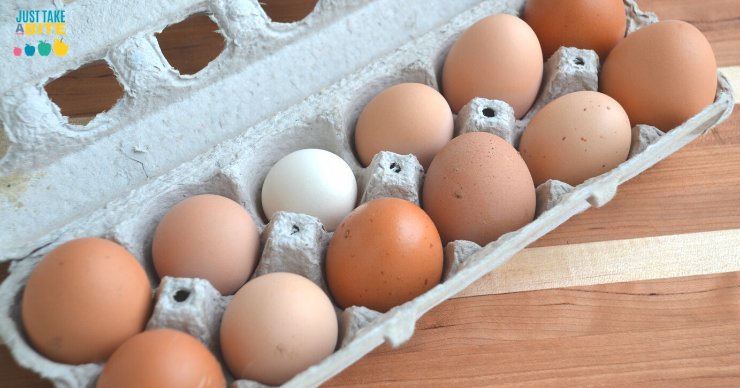 Gelatin Egg Substitute
Gelatin isn't a straight substitute for eggs since eggs contain more than just protein. So I always compensate by adding a little extra fat (oil, butter, etc.) to my recipe when baking egg-free.
That combination of protein and fat works really well in most baked goods.
Sometimes I also add a little psyllium husk for binding. Gelatin, fat, and psyllium husk mimic the properties of an egg very well.
Egg-Free Baked Goods
Most baked goods require you to add the eggs at the beginning of the recipe.
The opposite is true when using a gelatin egg substitute. Adding the gelatin mixture at the end is preferred. This keeps the gelatin from gelling before baking.
Since it can be tricky to get the hang of egg-free baking, it's best to start with a tested recipe that you can follow. Over time you'll be able to confidently replace eggs in any of your favorite baked goods.
How to Bake Without Eggs
Here is the breakdown of baking with a gelatin egg substitute.
Gelatin Egg Substitute
Ingredients
1 1/2

tsp.

grass-fed gelatin

1/4

cup

cold liquid (water, milk, juice, applesauce)

1/4

cup

boiling water

1/2

tsp.

psyllium husk

optional

2

tsp.

avocado oil, olive oil, butter, or coconut oil

optional
Instructions
Add the psyllium husk and oil into the batter of whatever you're making.

After all other ingredients have been combined, mix the gelatin and cold water/milk/juice.

Add the hot water to the gelatin mixture and stir to dissolve.

Immediately add the gelatin mixture to the batter and mix well.

Proceed with the baking instructions of your recipe.
Recipe Notes
The cold water/milk/juice should be some of the liquid already called for in the recipe to avoid too much liquid.
This replaces 1 egg.
How to Bake Egg-Free Cake
One of the most common needs for egg-free baking is cake. Yes, even kids with egg allergies want cake for their birthdays!
Thankfully gelatin eggs work really well in egg-free cake.
Some of my favorite egg-free cake and muffin recipes include:
And many others are easily adaptable using this gelatin egg substitute!
What Desserts Do Not Contain Eggs?
If you are intimidated by any kind of egg substitute, rest assured there are plenty of delicious desserts that are naturally egg-free.
What is the Best Gelatin?
When it comes to gelatin, there is really only one option in my mind. We always use Perfect Supplements gelatin.
This is the only gelatin in the world that is certified glyphosate free! That is pretty amazing.
Want to know what else is amazing? You can get 10% off Perfect Supplements gelatin or any of their other great products using the code TAKE10.
Stock up on gelatin for egg-free baking HERE.
Ready to start some delicious egg-free baking? Stay tuned! Tomorrow I have an amazing egg-free orange muffin recipe for you. My kids (and I!) devoured them.
Do you struggle with egg-free baking? What is your go-to egg replacement?