This post may contain affiliate links which won't change your price but will share some commission.
Looking for an easy, egg-free snack or breakfast? These naturally sweetened gluten-free orange raisin muffins are the perfect hand-held treat that both kid and adults love! Free of eggs, dairy, gluten, and nuts, these muffins are very allergy friendly!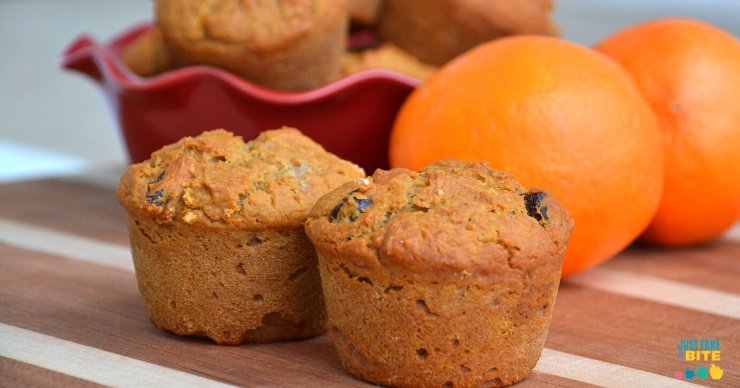 Not sure if it's just my kids or a kid thing in general, but my kids LOVE muffins. Really any hand-held, round bread. If I make sourdough bread, they enjoy it. If I make sourdough rolls you'd think I hadn't fed them in three days the way they eat them.
I guess kids just like to eat with their hands. Which explains why my kids refuse to use utensils no matter what kind of food they are eating.
But muffins are definitely a favorite around here.
Which is why I find myself baking muffins a LOT!
Egg Sensitivity in Babies
A few months ago I had to cut eggs back out of my diet and my toddler's diet. We were off eggs for about a year (almost since birth) and then reintroduced them. I think eggs are one of the most nutrient-dense foods on the planet. But as much as I love eating the eggs fresh from our hens, they were giving my son a diaper rash. They were also giving me phlegm in my throat on a daily basis.
Eggs seem to be a common sensitivity in babies these days. It's unfortunate since eggs provide many essential vitamins and minerals.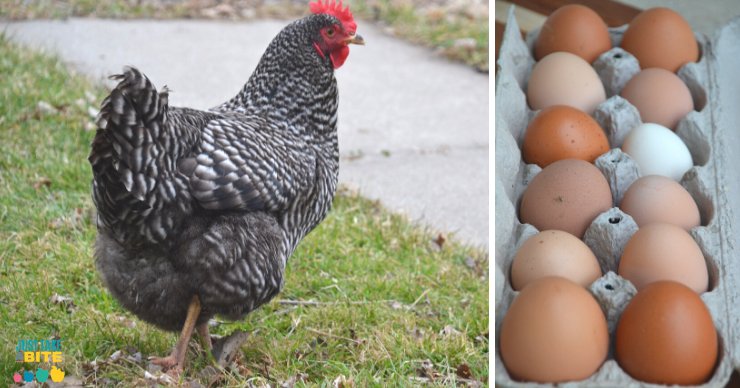 Some people can tolerate eggs in baked goods even if they can't eat plain eggs. But we are generally not that fortunate. If a food is bothersome at all…it has to be cut completely. For some reason it seems to be worse when my kids are very young too.
My five-year-old was egg-free for at least the first two years of life. Now she can eat them every day!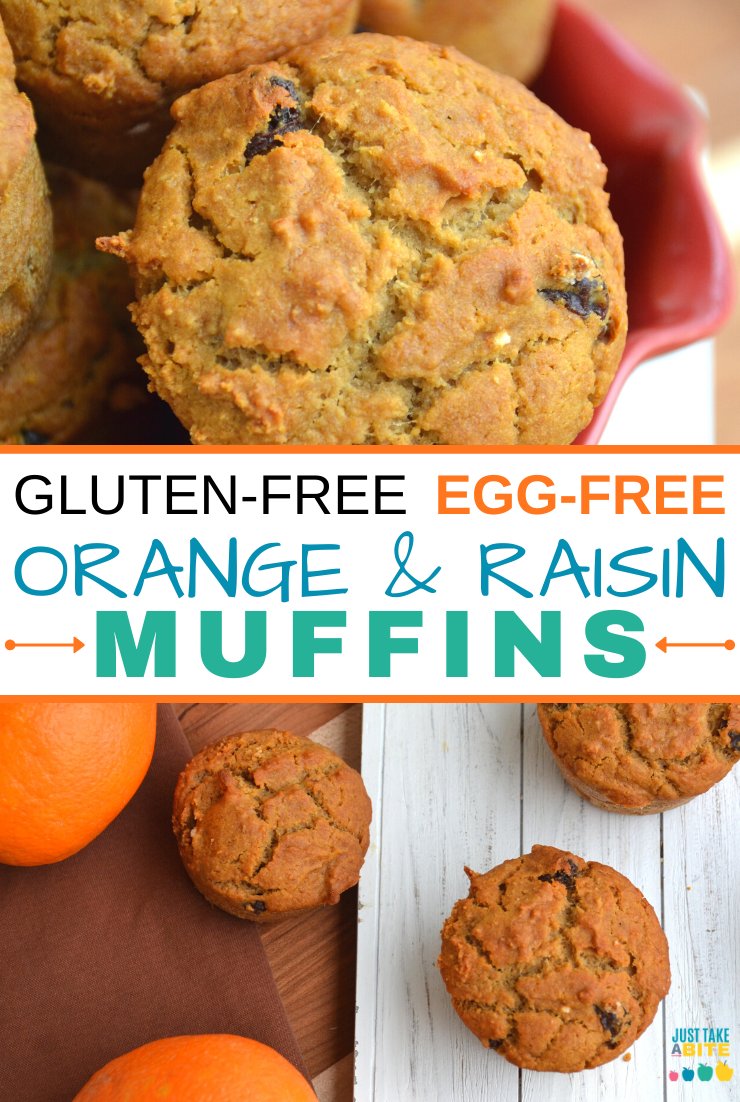 Egg-Free Muffins
Eliminating eggs from your diet definitely eliminates some food options. This includes not only egg dishes, but many baked goods. Yes, our beloved muffins had eggs!
Thankfully there are some great egg substitutes for baking. My favorite way to bake egg-free is with gelatin.
That is exactly what I do in these allergen-free orange raisin muffins.
Mix the juice of a couple oranges with gelatin. Then add hot water to dissolve. It's the perfect binder to make egg-free muffins.
---
Make sure you use high quality gelatin in your baking. We always use Perfect Supplements gelatin. It is the only gelatin that is certified glyphosate free. You can stock up on Perfect Supplements gelatin HERE with the code TAKE10 for 10% off your order.
---
Baking Without Refined Sugar
An added bonus of these orange muffins is that they contain no refined sweeteners. Maple syrup or honey combined with orange juice provides plenty of flavor and sweetness.
The raisins add a little extra natural sugar as well. Dried cranberries or even mini chocolate chips would work too.
We prefer to top gluten-free orange muffins with a generous pat of butter to help metabolize the carbohydrates. The flavor contrast with the salty butter and sweet orange is another plus.
Easy Allergen-Free Snack for Kids
Gluten-free orange raisin muffins make a great addition to a quick weekday breakfast, a mid-morning snack, or packed up in a lunch box.
Combine it with a nourishing drink, a bowl of soup made with bone broth, or another form of protein and fat like bacon, sunbutter, or sausage. You really can't go wrong!
Grab a couple organic oranges, some Perfect Supplements gelatin, and your favorite gluten-free flour blend and whip up a batch of egg-free orange raisin muffins today!
It also helps to have a very cute assistant for quality control. My toddler gave these muffins his seal of approval!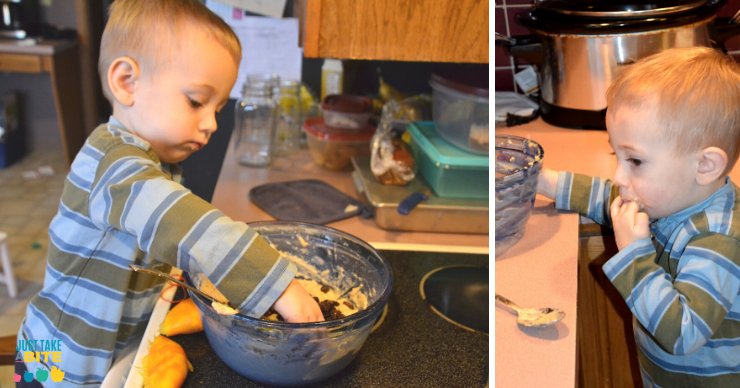 Gluten-Free Egg-Free Orange Raisin Muffins
A quick allergen-free muffin with no refined sweeteners and a bright orange flavor.
Ingredients
1

cup

white rice flour

1/2

cup

sorghum flour

1/2

cup

amaranth flour

1

tsp.

psyllium husk

1/2

tsp.

unrefined sea salt

1

tsp.

baking soda

1

tsp.

baking powder

3/4

cups

unsweetened applesauce

2

organic oranges

juice (about 1/2 cup) and zest

1/3

cup

avocado oil or olive oil

6

Tbsp.

maple syrup or honey

3

tsp.

gelatin

1/4

cup

hot water

1/4

cup

raisins, cranberries, or chocolate chips

optional
Instructions
Heat oven to 350 degrees F.

Line or grease a 12-cup muffin tin.

In a large bowl combine the flours, psyllium husk, salt, baking soda, baking powder, and orange zest.

Add the applesauce, oil, and maple syrup. Mix well.

In a small bowl combine the gelatin and orange juice (about 1/2 cup). Let sit 1 minute.

Add the hot water to the gelatin mixture and stir until dissolved.

Immediately add to the batter and mix well.

Fill muffin cups 3/4 full.

Bake 35-40 minutes, until golden.
Recipe Notes
This makes 12 large muffins, 16 medium-size muffins, or 24 mini muffins.