This post may contain affiliate links which won't change your price but will share some commission.
This week's real food meal plan and agenda focus on all things orange. I've got pumpkin and squash galore. Hopefully it will all make it's way to the freezer this week.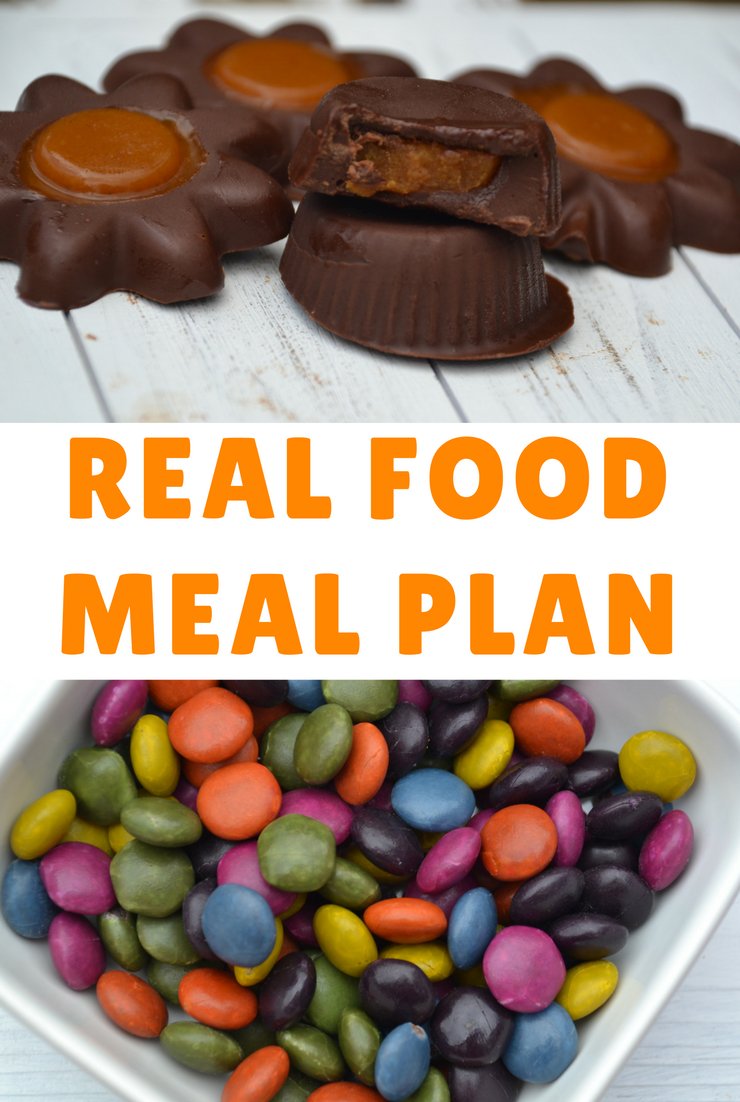 Happy Halloween! Or Happy Reformation Day! However you like to look at it.
We have a busy week ahead. My husband is playing percussion for a local high school musical, so we won't see much of him.
Hopefully everyone will be feeling ok. My toddler had some very rough nights last week with tummy aches. I'm still not totally sure what caused them. Now we're back to trying some new foods again. Praying it goes well.
In The Kitchen.
I just wrapped up dealing with a pile of pumpkins. My husband picked up another 17 squash at the orchard yesterday. So I'll be working my way through those when I get the chance this week. I don't have any other big baking plans as I just don't have time.
Meals will be super simple as usual. I still hardly have any meat. And when it's just the kids and me for dinner I keep it very low key.

Kids In The Kitchen!
Don't forget there are only a few days left to sign up for the Kids Cook Real Food ecourse. I promise, your kids will LOVE it! You will too. They will be so helpful in the kitchen in no time.
Here is our real food meal plan for the week. Hopefully I'll be able to squeeze in a little more packing when we're not carving pumpkins or roasting squash. We only have a few more weeks until we get possession of our new farm!!
What's on your menu?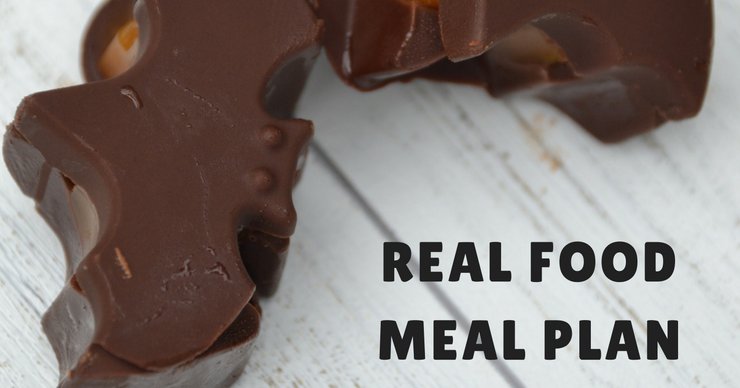 ROTATION: Each day starts with dinner and goes through lunch the next day. Foods in () are things yet to be tried.
Sunday 4
B – scones, yogurt, banana
L – crockpot meatloaf, baked potato, peas, beans
D – ring balogna, crackers, cheese, pumpkin pie smoothies, roasted purple cabbage
prep: make gummies, prep smoothies, roast squash
notes:
Monday 1
B – cereal, fruit | pumpkin pie smoothies
D – squash soup, muffins
prep: soak oats, prep smoothies
notes: prep ahead
Tuesday 2
B – oatmeal | squash cherry smoothies
D – hot dogs, broccoli, cherries
prep: soak beans
notes:
Wednesday 3
B – yogurt, granola bar | avocado, banana, gummies
D – crockpot pork and beans
prep: prep smoothies
notes:
Thursday 4
B – toast w/ sunbutter, blueberry spinach smoothies
D – beef, broccoli and pea stir fry over rice
prep: make pumpkin yogurt, roast squash
notes:
Friday 1
B – cereal, fruit | pumpkin yogurt w/ bananas
D – pancakes, sausage, squash, fruit
prep:
notes:
Saturday 2
B – pancakes, sausage, fruit
D – roast chicken, roasted cauliflower and brussels sprouts, rice
prep:
notes:
Day 1: squash, cabbage, banana, strawberry (pineapple)
Day 1: squash, cabbage, carrot, tapioca, strawberry (cassava)
Day 2: corn, grapes, cauliflower, brussels sprouts, broccoli, avocado, raspberry (amaranth, tomato, orange)
Day 2: grapes, cauliflower, brussels sprouts, broccoli, amaranth, raspberry, orange
Day 3: teff, eggplant, zucchini, blueberries, asparagus, spinach, sunbutter, peach (kiwi, quinoa)
Day 3: teff, eggplant, zucchini, blueberries, asparagus, spinach, sunbutter, peach, sorghum, quinoa
Day 4: pumpkin, lettuce, cherries, split peas, rice, egg, olives, dairy (millet)
Day 4: pumpkin, lettuce, cucumber, cherries, olives, peppers, onion, coconut, millet, egg (dairy)