This post may contain affiliate links which won't change your price but will share some commission.
This week's real food meal plan and agenda focus on simple meals and packing.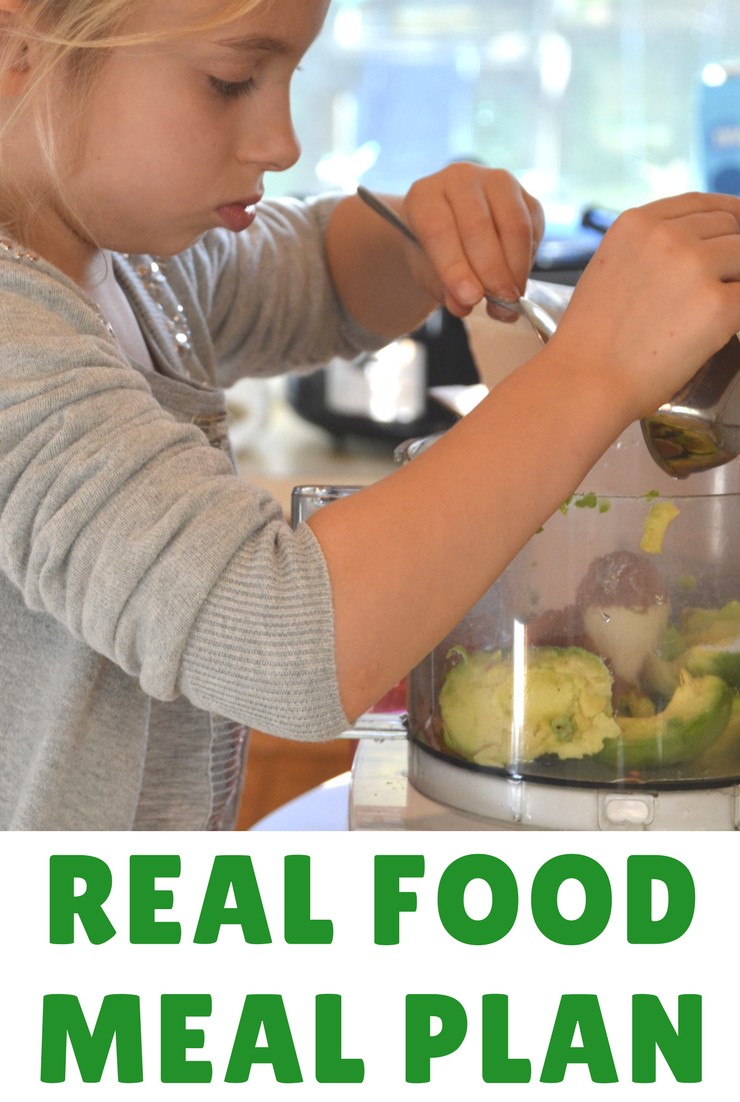 Happy Sunday! Anybody else with little ones up really early? I'm typing with a toddler on my lap.
Last week was a bit crazy with my husband gone so much and finishing my produce preservation for the year! It sure feels good to be done and have him back.
We are now in countdown mode!
Two weeks until we get possession of our new house. One month until my son officially starts home schooling. And one month until the big move.
The next few weeks will be busy with packing and preparing.
New Food.
We've been doing lots of food experimenting with the youngest two. On the whole most things are going well. My toddler is tolerating some dairy! And so is my son!! But I think we have to take eggs back out for my toddler. We weren't strict about rotation and she is reacting again.
In The Kitchen.
I don't have much kitchen work going on this week. I'm focusing my extra time and energy on packing.
I'm so happy that we finally made it to the meat market last week! We have more options for meals again.
Here is our real food meal plan for the week. What's on your menu?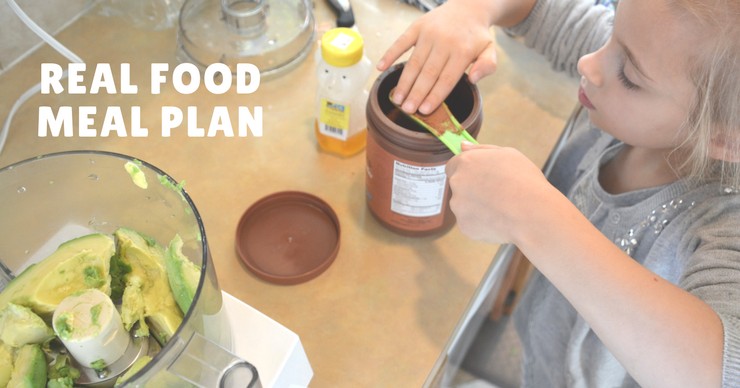 ROTATION: Each day starts with dinner and goes through lunch the next day. Foods in () are things yet to be tried.
Sunday 3
B – cereal, fruit | muffins, fruit
L – bbq chicken on buns, french fries, broccoli
D – crockpot pork roast, mashed potatoes, carrots, spinach
prep: prep smoothies
notes:
Monday 4
B – toast w/ sunbutter, blueberry spinach smoothies
D – pumpkin chicken taco soup, tortilla chips, avocado
prep: boil eggs
notes: prep ahead dinner
Tuesday 1
B – hard boiled eggs, toast | banana, avocado, chicken
D – chicken and rice, peas, pearsauce
prep: prep smoothies, soak oats
notes:
Wednesday 2
B – oatmeal | squash cherry smoothies
D – chop suey, roasted Brussels sprouts and cauliflower
prep:
notes:
Thursday 3
B – yogurt, granola bars
D – crockpot meatballs, noodles, beans, spinach
prep: sprout beans
notes:
Friday 4
B – cereal, fruit | blueberry spinach smoothies, scones
D – orca bean and squash chili, cornbread
prep: bake cornbread
notes: prep ahead
Saturday 1
B – cornbread w/ syrup, scrambled eggs
D – spaghetti, roasted purple cabbage
prep:
notes:
Day 1: squash, cabbage, banana, strawberry (pineapple)
Day 1: squash, cabbage, carrot, tapioca, strawberry (cassava)
Day 2: corn, grapes, cauliflower, brussels sprouts, broccoli, avocado, raspberry (amaranth, tomato, orange)
Day 2: grapes, cauliflower, brussels sprouts, broccoli, amaranth, raspberry, orange
Day 3: teff, eggplant, zucchini, blueberries, asparagus, spinach, sunbutter, peach (kiwi, quinoa)
Day 3: teff, eggplant, zucchini, blueberries, asparagus, spinach, sunbutter, peach, sorghum, quinoa, beans
Day 4: pumpkin, lettuce, cherries, split peas, rice, egg, olives, dairy (millet)
Day 4: pumpkin, lettuce, cucumber, cherries, olives, peppers, onion, coconut, millet, egg, peas (dairy)