This post may contain affiliate links which won't change your price but will share some commission.
No need to sacrifice nutrition on busy mornings. In less than the time it takes to pour a bowl of cereal you can have this nutrient packed blueberry spinach smoothie on the table!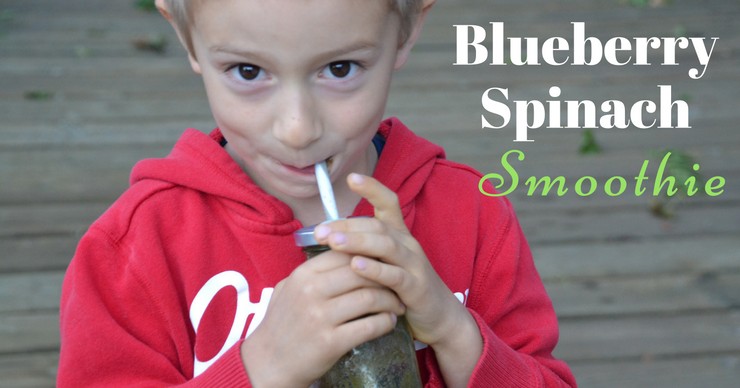 School is under way. That means two things.
Mornings are busy.
The germs are spreading.
That doesn't mean throw in the towel, buy boxes of cereal and say a prayer your child stays healthy.
No way! Now is the perfect time to get smart and start the day with a nutrient boost that supports the immune system. It also provides critical vitamins and minerals for focus and energy.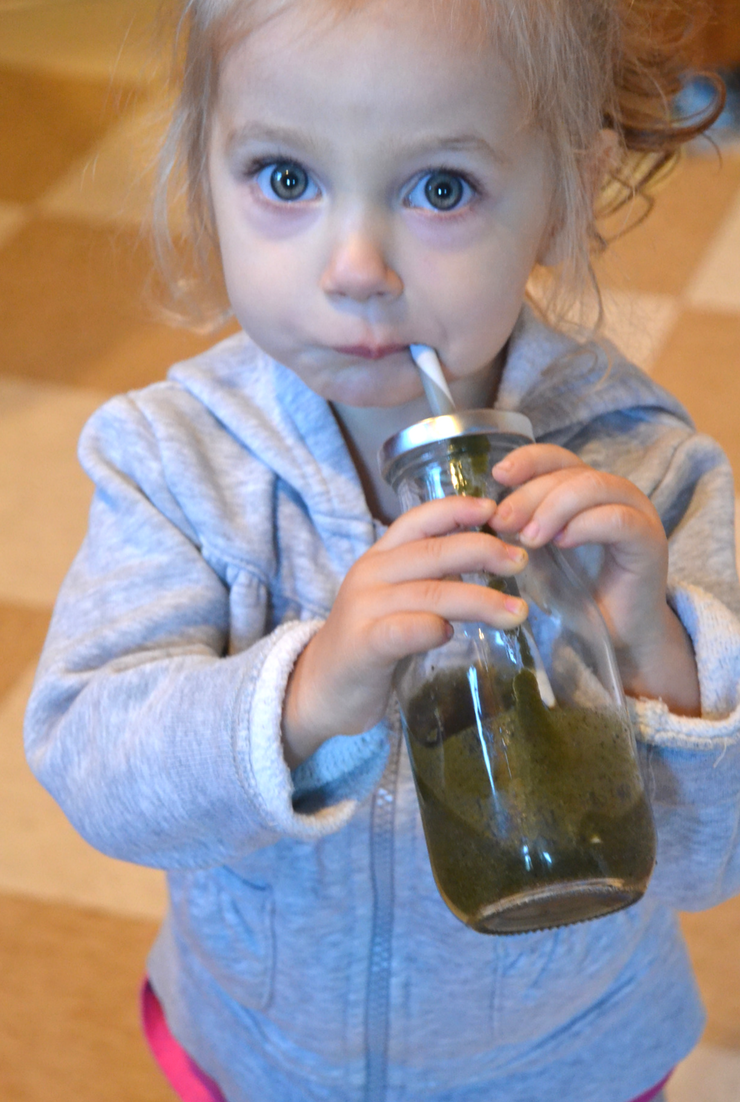 The Ultimate Energy Drink
Kids need fuel for both their minds and bodies. Get it all in this nutrient packed blueberry spinach smoothie. Fruits, vegetables and loads of vitamins and minerals.
I serve smoothies for breakfast several times a week. They are easy. And you'd be amazed how much good stuff I pack in there. This blueberry spinach smoothie is no exception.
Don't worry – even with all that good stuff it still tastes great! All of my kids approve.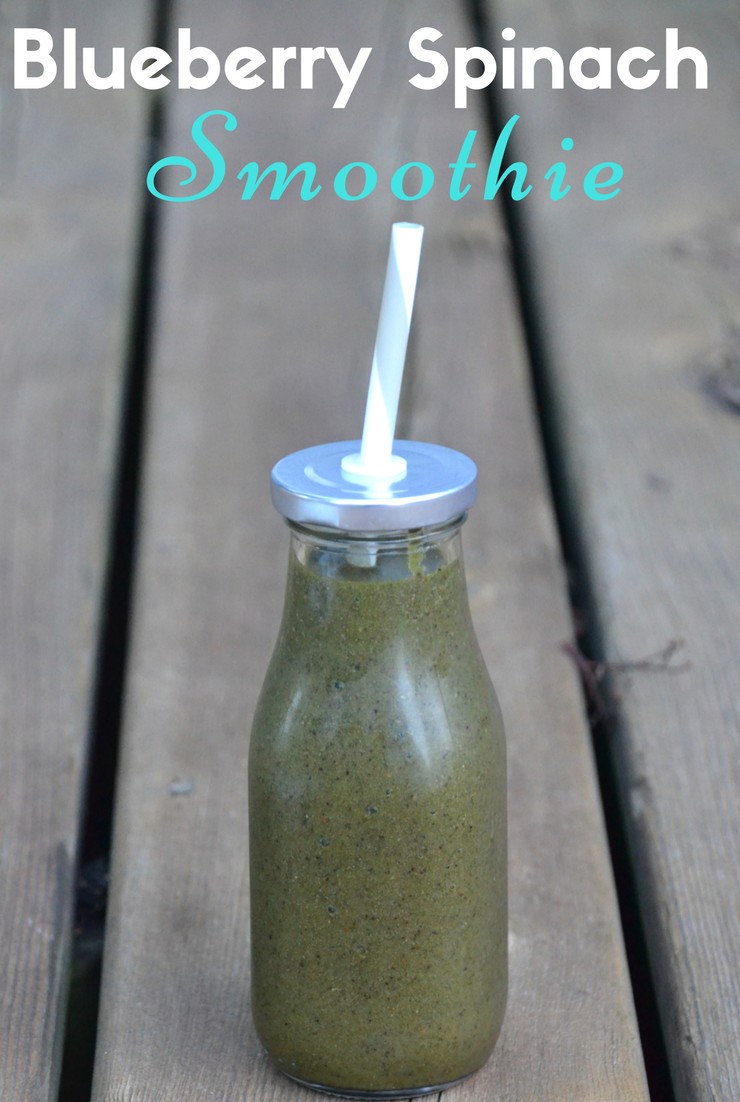 What makes it so nutritious?
I'm over at Kitchen Stewardship sharing this fool-proof way to get your child's day started right. Bonus – it's great mama fuel too! I make a blenderful in the morning and have some for my breakfast. Then when the kids get up I just puree for a few seconds again and their breakfast is ready. It really doesn't get any easier.