This post may contain affiliate links which won't change your price but will share some commission.
This week's real food meal plan and agenda focus on keeping up with school work and errands and getting simple, nutritious meals on the table.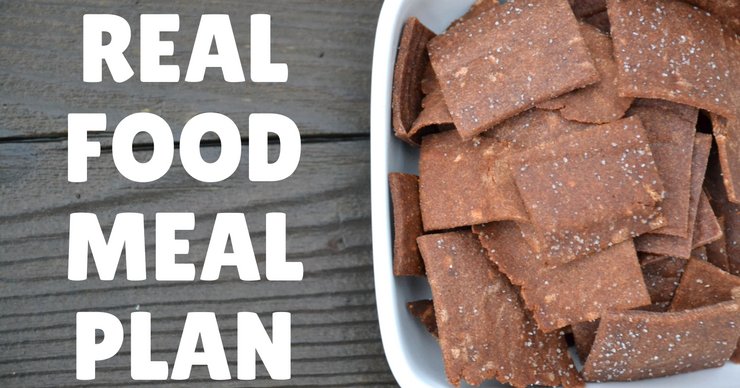 This month is just flying by! And it's going to go even faster now that we are starting to pack up our house!! Our offer was accepted on a 10 acre farm. Praise the Lord! We are all beyond excited.
But there is a LOT of work to do now…and not a lot of time. I'm trying to keep my baking projects limited to the weekend and save week days for home school and packing.
In The Kitchen
So I don't have a big kitchen project list this week. This afternoon I'll plan next week's meals and then add any baking item's to Saturday's to-do list. Gotta stay one step ahead!
New Food
We've been doing some food experimentation. We finally took a huge step and let my toddler try some goat's milk cheese! So far no reactions…but she also doesn't really like it. So she won't try much. Next I get to try it and see how it goes.
My son, on the other hand, does not seem to be doing very well with it. Poor boy.
I got my results from my cortisol saliva test. It's almost all in the normal range! A big change from the last time I had it tested. Now if I could just sleep in a little later…
I've got some great posts that I've been wanting to write for a long time. I can't wait to share it all with you.
Here is this week's real food meal plan. What's on your menu? Any squash or pumpkin?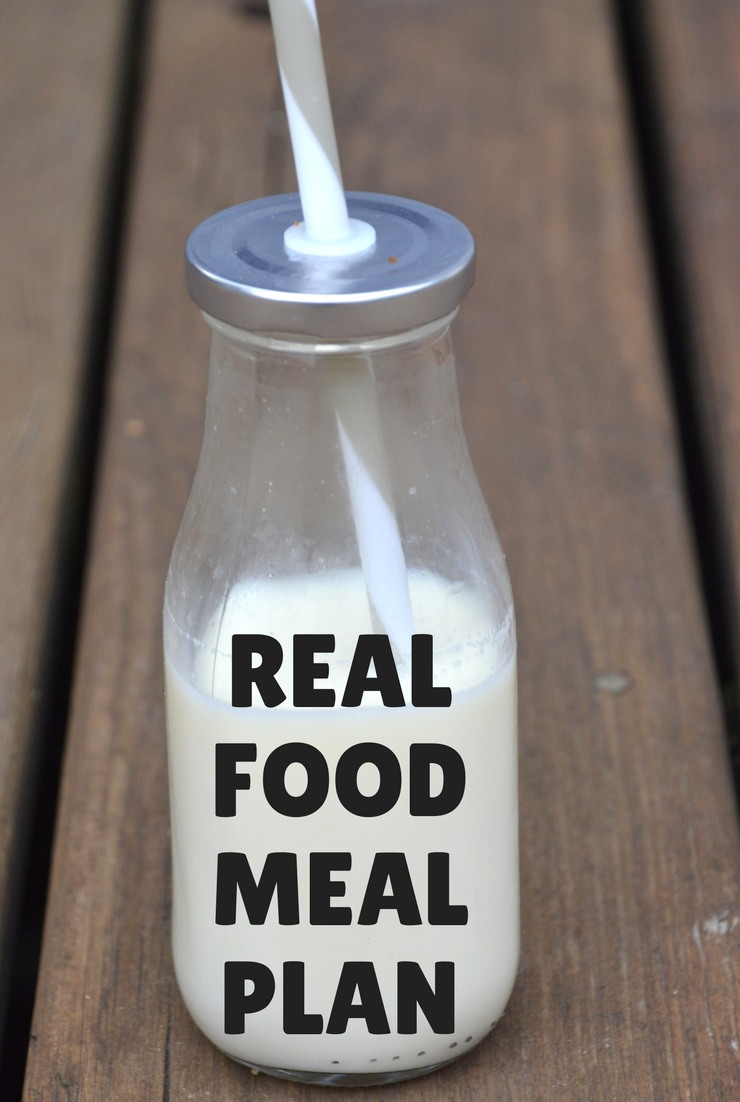 ROTATION: Each day starts with dinner and goes through lunch the next day. Foods in () are things yet to be tried.
Sunday 3
B – cereal, pears | avocado, banana muffins, sausage
L – church picnic
D – grilled cheese, roasted zuchinni, applesauce
prep: prep smoothies
notes:
Monday 4
B – toast w/ sunbutter, blueberry spinach smoothies
D – crockpot roast chicken legs, beans, baked potatoes
prep:
notes: prep ahead
Tuesday 1
B – yogurt, granola, fruit | salted caramel custard with bananas
D – chicken noodle soup, muffins
prep: soak oats, prep smoothies
notes:
Wednesday 2
B – oatmeal | squash cherry smoothies
D – tacos, roasted cauliflower
prep:
notes:
Thursday 3
B – cereal, fruit | cauliflower, avocado, sausage
D – ham, scalloped potatoes, beans, spinach
prep:
notes:
Friday 4
B – toast w/ sunbutter, fruit
D – waffles, peppers and cucumbers with dip, fresh fruit, peas, sausage
prep:
notes:
Saturday 1
B – waffles, fruit
D – grilled pork burgers, french fries, carrots, squash
prep:
notes:
Day 1: squash, cabbage, banana, strawberry (pineapple)
Day 1: squash, cabbage, carrot, tapioca, strawberry (cassava)
Day 2: corn, grapes, cauliflower, brussels sprouts, broccoli, avocado, raspberry (amaranth, tomato, orange)
Day 2: grapes, cauliflower, brussels sprouts, broccoli, amaranth, raspberry
Day 3: teff, eggplant, zucchini, blueberries, asparagus, spinach, sunbutter, peach (kiwi, quinoa)
Day 3: teff, eggplant, zucchini, blueberries, asparagus, spinach, sunbutter, peach, sorghum, quinoa
Day 4: pumpkin, lettuce, cherries, split peas, rice, egg (millet, dairy)
Day 4: pumpkin, lettuce, cucumber, cherries, olives, peppers, onion, coconut, millet, egg