This post may contain affiliate links which won't change your price but will share some commission.
This week's kid-friendly real food meal plan and agenda focus on fun in the kitchen, homeschooling and new activities. It's going to be a busy week!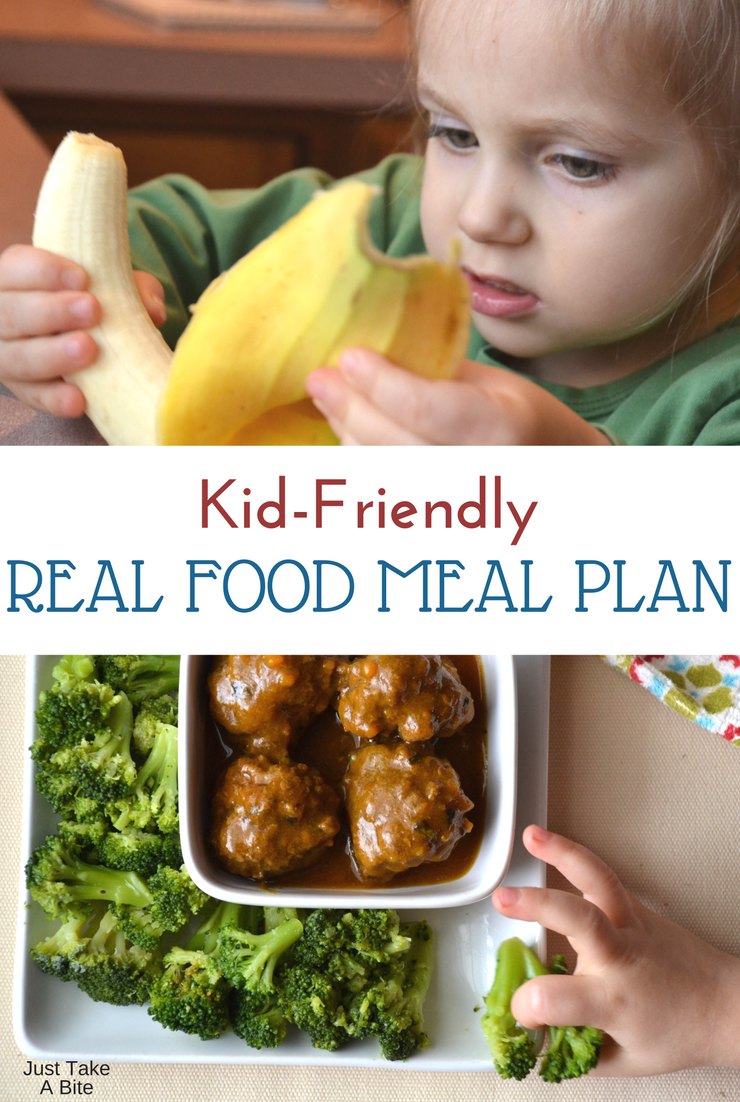 It's a new week. A week for new experiences on the farm. Although we are finding farm life is a lot of work (and we don't even have animals or a garden!) we love it. I am so grateful we get to call this place home. We even went cross-country skiing across the property yesterday!
Back To School!
We enjoyed our first week back to school last week. All the kids are having fun learning (or at least that's what they tell me). This week we add piano lessons, Spanish immersion co-op and one-on-one Spanish conversations to the mix.
Cooking Up A Storm.
We've been busy in the kitchen getting back to work with the Kids Cook Real Food ecourse. My kids never want to miss an opportunity to help in the kitchen. Last week we practiced flipping skills and made pancakes. I think this week I'll have my eight year old make cheeseburgers for dinner one night to keep perfecting her skills.
I've been enjoying experimenting with food photography in our new house. I've got lots of recipes to create and photos to take for my upcoming book!! Stay tuned for more details.
Kid-Friendly Food.
Here is our kid-friendly real food meal plan for the week. Lots of delicious food kids love and that they can help make!
Have a wonderful week full of healthy food.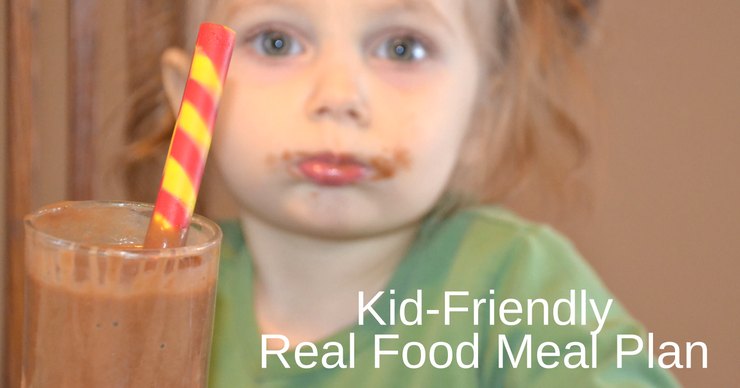 Sunday
B – cereal, friut | cabbage, cheese, scones
L – crockpot roast chicken, mashed potatoes, beans
D – hot dogs and brats, peppers and cauliflower with dip, chips, carob sunbutter smoothies
prep:
notes:
Monday
B – toast with sunbutter, blueberry smoothies
D – cheeseburgers, french fries, peas
prep:
notes:
Tuesday
B – yogurt, granola bars
D – chicken noodle soup, muffins, smoothies
prep: bake muffins
notes:
Wednesday
B – chocolate "milkshakes", bagel with cream cheese
D – grilled cheese, sauteed broccoli, smoothies
prep:
notes:
Thursday
B – sunbutter filled dates, squash cherry smoothies
D – sloppy joes, sauteed nappa cabbage, jello
prep: soak oats and teff
notes:
Friday
B – oatmeal |teff porridge with blueberries
D – quiche, muffins, roasted cauliflower
prep: make pie crust, bake cherry pie
notes:
Saturday
B – quiche, muffins
D – pumpkin pasta, garlic bread, spinach, beans
prep: make homemade pasta?
notes: