This post may contain affiliate links which won't change your price but will share some commission.
This week's kid-friendly real food meal plan and agenda include getting everyone back to full health, spending lots of time in the kitchen and filling the freezer with pork.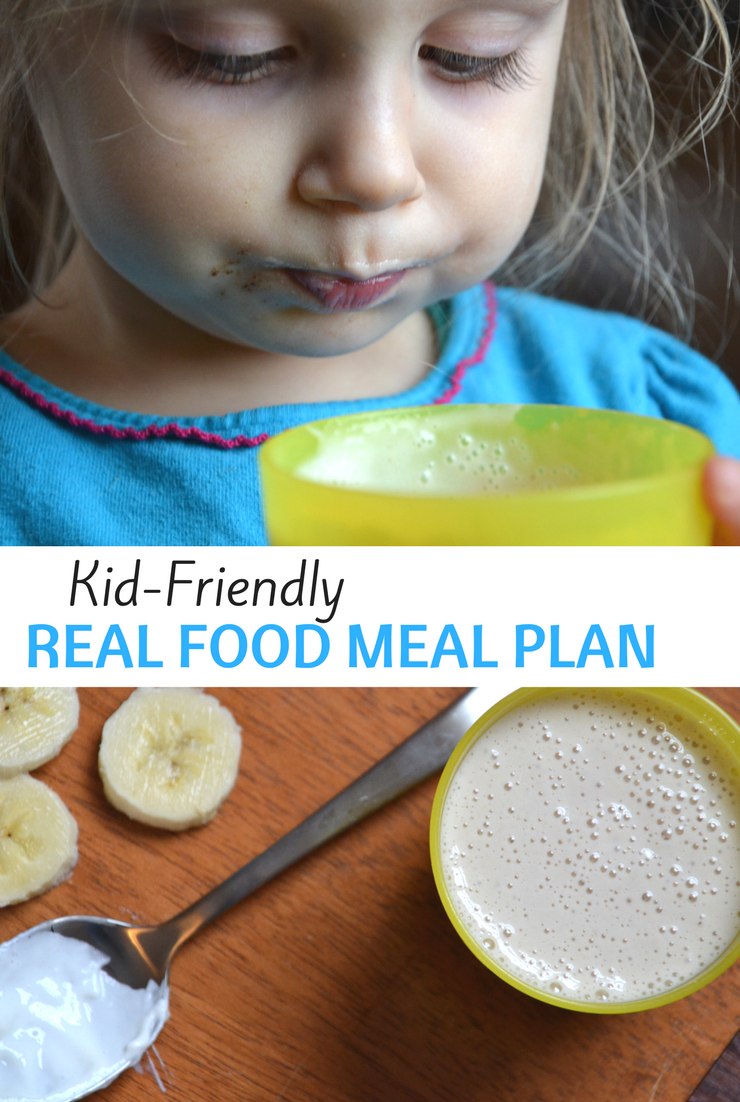 I'm happy to start a new week! Last week we had a yucky virus run through all the kids (partly while my husband was out of town!). Thankfully everyone is past the worst of it and getting back to normal.
Kids In The Kitchen.
This week I'm anxious to get in the kitchen and do some baking and recipe creating. It feels like it's been a while. My oldest is asking to do more and more in the kitchen too. So I need to give her some challenges. I think this week it will be making pie crust!!
That specific skill isn't covered in Kids Cook Real Food, but all of the necessary skills to try it are. The kids can all use more practice measuring and following a recipe.
New In The Kitchen.
We also get our pork order for the year this week. I'll be happy to have my freezer stocked again. It's always good to have more options when meal planning.
Slowly but surely I'm plugging along with my new cookbook. My kids sure are enjoying the process! I can't wait to share the finished product with you. Hopefully I can find the time to complete it!!
Here is our kid-friendly real food menu for the week. Lots of fun, kid-friendly and nourishing foods. What's on your menu?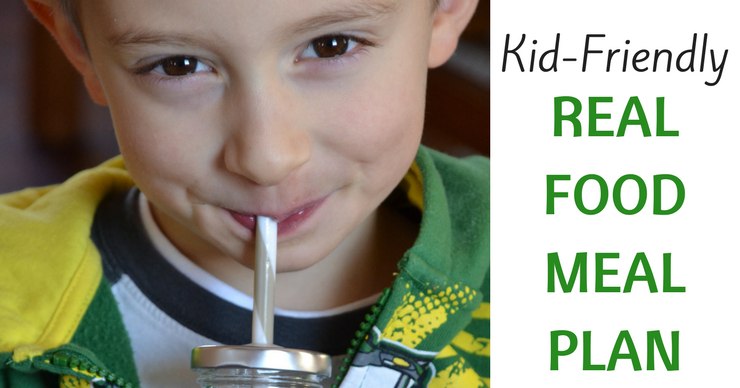 MENU
Sunday
B – yogurt, granola, fruit
L – crockpot beef roast, seasoned rice, cauliflower
D – chicken noodle soup, chocolate spice muffins
prep: bake muffins, boil eggs, chop veggies
notes:
Monday
B – hard boiled eggs, toast
D – beef stew, crackers with cheese or muffins
prep: soak oats and teff
notes:
Tuesday
B – oatmeal/porridge with blueberrires
D – cheesy chicken, broccoli and rice, roasted cauliflower
prep:
notes:
Wednesday
B – cereal, fruit
D – crockpot stuffed cabbage unrolls, pearsauce
prep:
notes: prep ahead dinner
Thursday
B – yogurt, granola bars
D – crockpot pork roast, roasted zucchini, roasted potatoes
prep:
notes:
Friday
B – toast with sunbutter, smoothies
D – sausage and cheese quiche, muffins or biscuits, squash, peaches
prep: make pie crust, make cherry pie, skim cream, make ice cream
notes:
Saturday
B – quiche, muffins, fruit
D – homemade pizza with sausage and peppers, smoothies, salad
prep: make pizza crust, chop veggies
notes: