This post may contain affiliate links which won't change your price but will share some commission.
This week's real food meal plan for picky eaters includes ham, waffles and tacos. Plus lots of fun celebrating Easter and a birthday.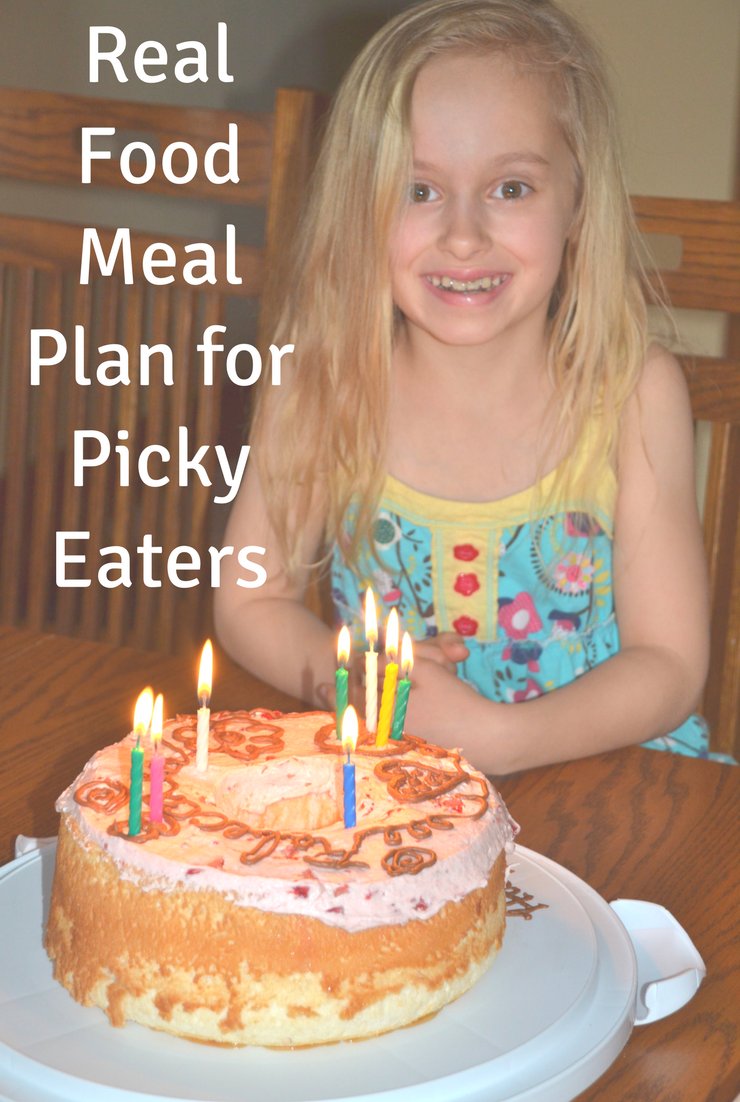 Christ is risen! The Lord is risen indeed! Happy Easter!! And Happy 9th Birthday to my oldest (tomorrow)!
Let's Get Going!
We have a busy week ahead with family over, celebrating my daughter's birthday, a trip to the zoo, two dentist appointments, our usual activities, bringing a meal to a friend and a party. I'm not sure how this all ended up this week. I hope I'm up for the challenge!
I'm glad my big kids will be able to help me in the kitchen this week. They each get turns to make dinner. And hopefully help me bake too.
Do You Know The Facts?
Have you been tuning in to The Truth About Vaccines documentary? I can't focus on anything else. It is so fascinating…and infuriating. Parents need to know the facts and have a choice!
Here is our real food meal plan for picky eaters. What's on your menu?
Sunday
B – cereal, fruit, smoothies
L – crockpot ham, scalloped potatoes, beans, carrots, fruit salad
D (Birthday dinner) – CA BLT, sauteed broccoli, sweet potato fries, cheesecake
prep: decorate cake, soak beans
notes:
Monday
B – yogurt, granola bars
D – ham and bean soup, crackers with cheese, peppers with dip
prep:
notes: prep ahead dinner
Tuesday
B – toast with sunbutter, smoothies
D – tacos, peas
prep: prep meal for friend, boil eggs
notes:
Wednesday
B – hard boiled eggs, toast
D – goulash, squash
prep:
notes:
Thursday
B – bagel with cream cheese, fruit
D – cheeseburgers, roasted potatoes, roasted cauliflower and Brussels sprouts
prep:
notes:
Friday
B – yogurt, granola bars
D – waffles, bacon, broccoli
prep: make chocolate covered pretzels, cut fruits and veggies, make lemonade
notes:
Saturday
B – waffles, smoothies
D – egg muffins, peas, muffins
prep: make granola bars
notes: